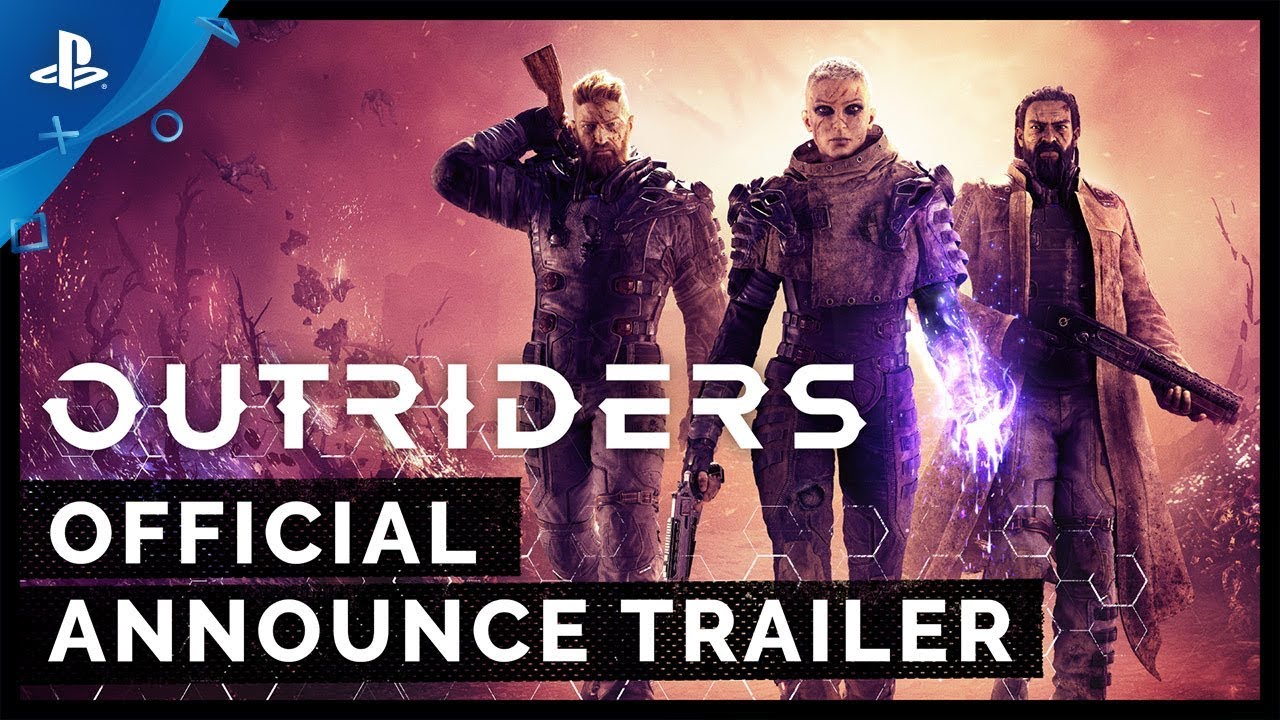 Square Enix and People Can Fly share first details of this dark, brutal new world.
Hello everyone, Toby from the Square Enix Community Team here! The Square Enix E3 Live show has just concluded and we have now officially announced our brand-new IP, Outriders, which is being developed by People Can Fly. In case you missed the show, you can watch the Outriders Announce trailer above. Outriders will release in Summer 2020 on PlayStation 4.
While the trailer will give you a small insight into what to expect from this title, you can look forward to a full reveal of the game this winter.
That being said, here's what we're ready to share so far: Outriders is a 1 to 3 player, drop-in-drop-out co-op shooter set in an original dark and desperate sci-fi universe.
We appreciate that our story, just like the signal that features in the announce trailer, is a major mystery right now, but we've left some clues and breadcrumbs to the lore in our social pages which will reward you with some more information before we present more details later this winter. We have tremendously enjoyed watching the growing Outriders community already start piecing elements of the story together and we're really looking forward to seeing how much they'll be able to uncover.
People Can Fly has a vast wealth of experience with the shooter genre, and Outriders combines all those years of knowledge and passion and rolls it into their most ambitious project to date. We've barely shown you the tip of the iceberg so far, though, and can't wait to show you more of this dark, brutal world, and the Outriders journey through it.
Outriders will launch on PlayStation 4 Summer 2020.