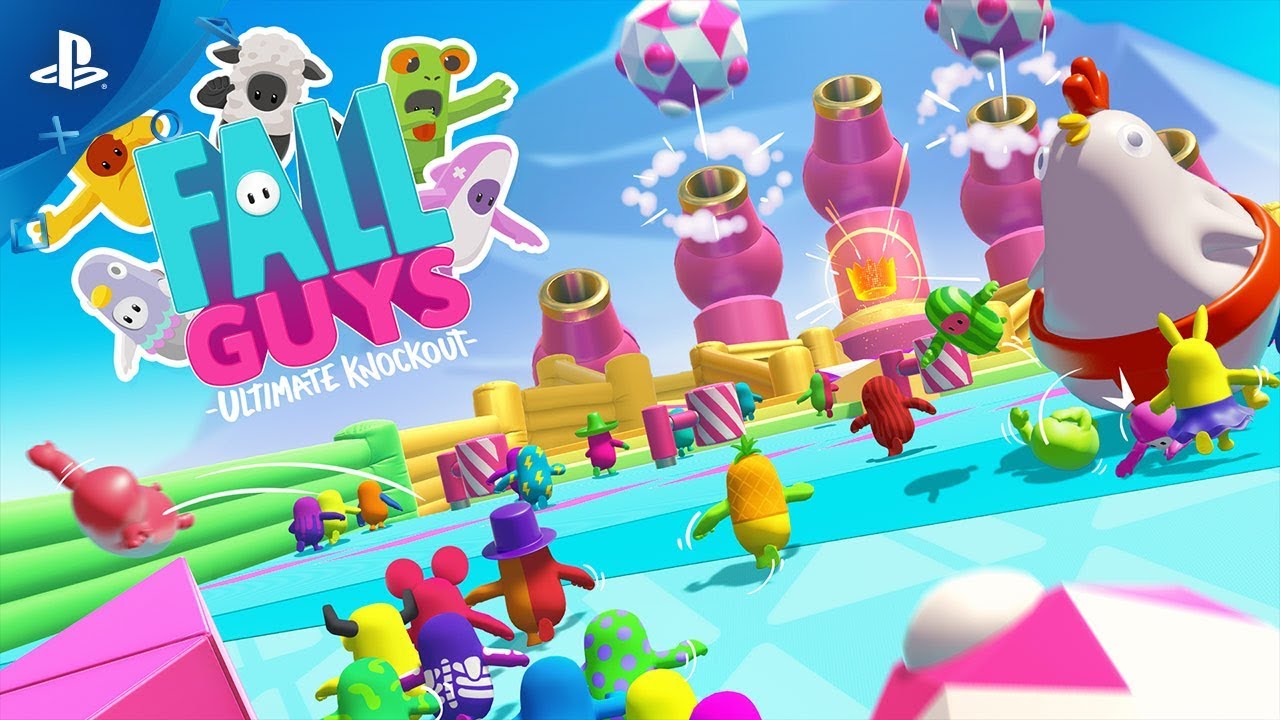 Leave your dignity at the door and prepare for glorious failure.
Leave your dignity at the door and prepare for glorious failure! The Mediatonic team and our friends at Devolver Digital are excited to announce that
will launch as a console exclusive on PlayStation 4 early next year.
Now that we've established that we should probably tell you what the heck Fall Guys is and why we think you'll love it. Fall Guys is sort of a dream game for our studio that combines the slapstick-hilarity of obstacle course television shows like Takeshi's Castle with the mass-multiplayer competitive feel of a modern battle royale game — just with more falling over things, and into things, and into each other. Because physics.
Players will enter a Fall Guys match with up to 99 other competitors online in a mad dash through five uniquely selected rounds of escalating chaos until one victor remains. Each round will have a set number of competitors that can qualify to move onto the next, in the final round the successful (or just plain lucky) handful of remaining Fall Guys battle it out for the top prize. Winners are rewarded handsomely with new ways to customize their character while the others are left to wallow in embarrassment and best-spectacular-failure replays.
There are dozens of possible courses and challenges that can be arranged to make a five-round match. Door Dash is a straight up race through a series of walls with multiple doors to slam into and hope your first choice allows you to crash through. Tail Tag plops a cute tail on half the competitors and the ability to snag a tail off others if you don't have one — only those with a tail as the timer runs out move on. Fall Mountain is a frantic rush up the titular mountain where Fall Guys must dodge and weave through traps, obstacles and descending boulders on the way to the top. But it's not always every Fall Guy for themselves, some rounds will force players to work together, even briefly, to reach a common goal together and move on. You never know what's coming, ensuring every game will play out very differently from the last!
Our team is thrilled to finally reveal Fall Guys and are excited about building a community around this ambitious game! We have lots more to share in the future — prepare for your inevitable failure in front of the whole world!