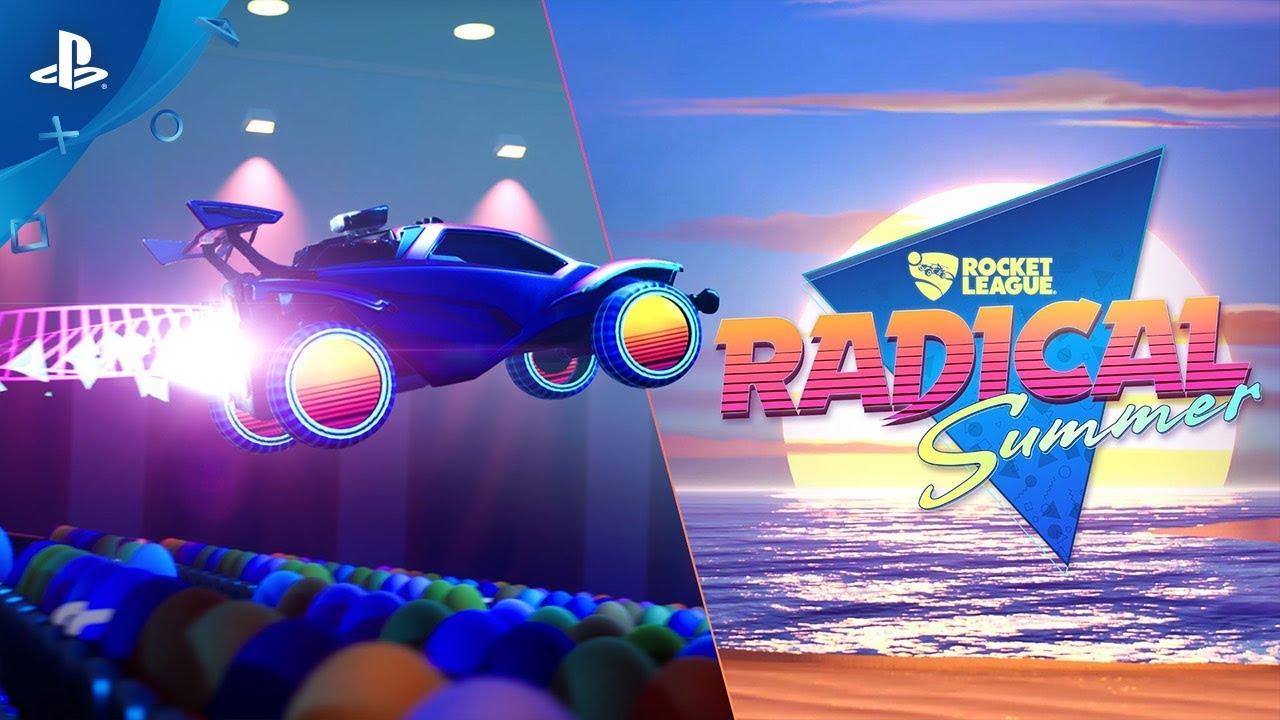 Get ready to celebrate all things '80s, all summer long!
You're totally invited to Radical Summer — 's summer-long celebration of all things 1980s. Grab your aviator shades and mixtapes, and prepare to go back in time to honor some of the most righteous movies, television, and culture from one of the most influential decades of all time!
Radical Summer is the largest in-game event in Rocket League's four-year history and kicks off on June 10. The nine-week event will feature an assortment of free items, new Premium Licensed DLCs, limited-time game modes, and more (shhh, it's a secret)!
Radical Summer is split into three different '80s celebrations: Blockbusters, Culture, and Television. Each celebration lasts three weeks and features a collection of iconic, 1980s-inspired items and a unique game mode. Similar to previous Rocket League in-game events, you can play Online Matches to earn 'Cassettes' and then redeem them for '80s-themed items in the Event Store all summer long. Radical Summer's Event Store will change with each phase of Radical Summer, bringing in new items for your Battle-Car. But don't worry if you missed an item: the event stores from all three phases will reopen for an additional "last chance" week following the end of Radical Summer in August.
Here are the start and end dates of Radical Summer's three event phases:
'80s Blockbusters: June 10 – July 1
'80s Culture: July 1 – July 22
'80s Television July 22 – August 12
We're excited to share everything that we've packed into Radical Summer. Get ready to jump back in time with us on June 10. Until then, stay rad!