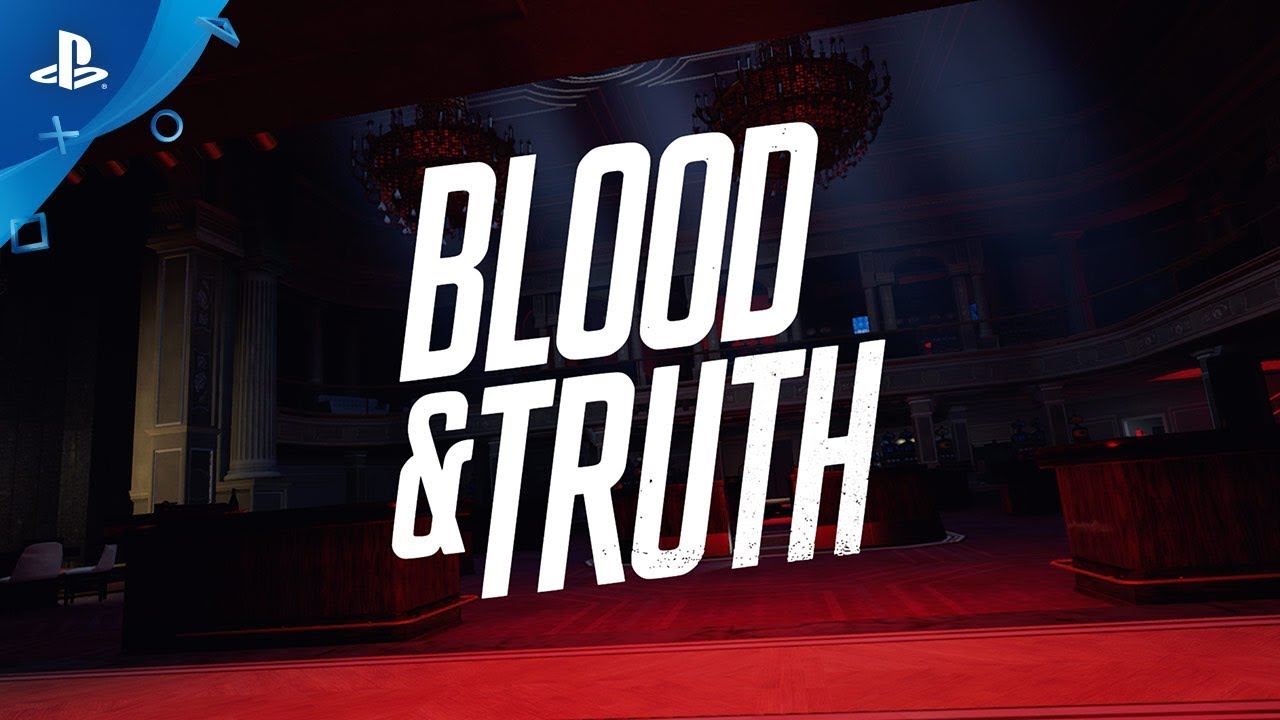 New video shows how London Studio put together a one-of-a-kind score.
The team here at London Studio set ourselves a unique challenge when creating Blood & Truth's score. How do we make the game's soundtrack authentically reflect its gritty, contemporary London setting, while also referencing classic Hollywood action scores?
What we came up with is a unique orchestral/grime mashup that brings together 80 world-class orchestral musicians and a host of top UK rappers, reworked by renowned grime producer Zdot. Today, we want to tell you how it all came together.
Finding our musicians
Zdot has worked with the likes of "Godfather of grime" Wiley and chart-topping UK rapper Stormzy, and was the perfect choice to bring his grime production skills to the soundtrack. We then reached out to various rappers and were lucky enough to work with some of the most exciting emerging talent around in Eyez, Kamakaze and Ocean Wisdom (who is unofficially the fastest rapper in the world!) as well as JME — a legendary figure in the grime scene who runs Boy Better Know with his brother Skepta.
Orchestrally, we wanted a big, aggressive brass sound that works either as orchestral low-end or as samples in ZDot's grime productions. To that end, we had 18 incredible players in Lyndhurst Hall at AIR Studios blasting away on horns, Wagner tubas, trumpets, trombones (tenor, bass and contrabass!), tubas and cimbassi.
It was properly exciting to hear them all playing together. We even added in bass trumpet for some cues — we wanted a swaggering, dirty sound to represent Tony Sharpe and this was perfect.
Integrating music and gameplay
We first recorded a suite of music early in Blood & Truth's development so that we could share the recordings with Zdot, who would then create additional music by remixing the stems from the session. This also allowed us to get the music into the game early and see how it would work across the various missions, making sure we could tightly integrate the music alongside the mechanics and narrative flow of the game.
In VR, music needs to work seamlessly with the action in order to avoid breaking player immersion, so the implementation of the music was key in making the player feel like an action hero. We used a number of techniques to make the music feel like it is scoring each individual player's playthrough of the game.
One of the systems we created was called the 'GritOmeter.' This works by calculating the player's flair during combat sequences. For example, spinning a gun on your finger then getting a headshot will push your style value up, but getting hit by an enemy will decrease it. The music then responds to your actions — dropping a bass line and some beats when you are being really gritty, and pushing the orchestral elements when under pressure from the enemy. This makes for a really dynamic soundtrack that fits individual playstyles and drives the action in the combat sections.
This idea of tight integration also led us to recording bespoke orchestral versions of some of the licensed music in the soundtrack. This allowed us to blend seamlessly between in-world music and offscreen music, helping to take the player deeper into the experience.
We were lucky enough to be able to do this on tracks by Diplo, Tim Deluxe and MJ Cole who were all very supportive of the concept. London-based Tim & MJ Cole even came to Abbey Road to see the orchestra performing their songs and they were blown away hearing their music transformed in this way.
Some of our highlights
The soundtrack is full of fun bombastic tracks. If you want to jump right into the action, listen to 'Swimming with Marks.' This track really amps up the drama and is used for the climax of a chase scene towards the end of the game.
If you're wanting something a little more intimate, then enjoy the string orchestra taking lead in 'Dishonour Among Thieves.' Or if you just want to enjoy some world class rap, give 'Pedal to the Metal' a spin, featuring Kamakaze and production by Zdot.
We have been working on the music of Blood & Truth for over two years and we can't wait for you all to hear it! We're also pleased to announce that the soundtrack will be releasing on vinyl late this summer in collaboration with Black Screen Records, so look out for more information soon! Until then, give the full Blood & Truth soundtrack a listen on Spotify right now.