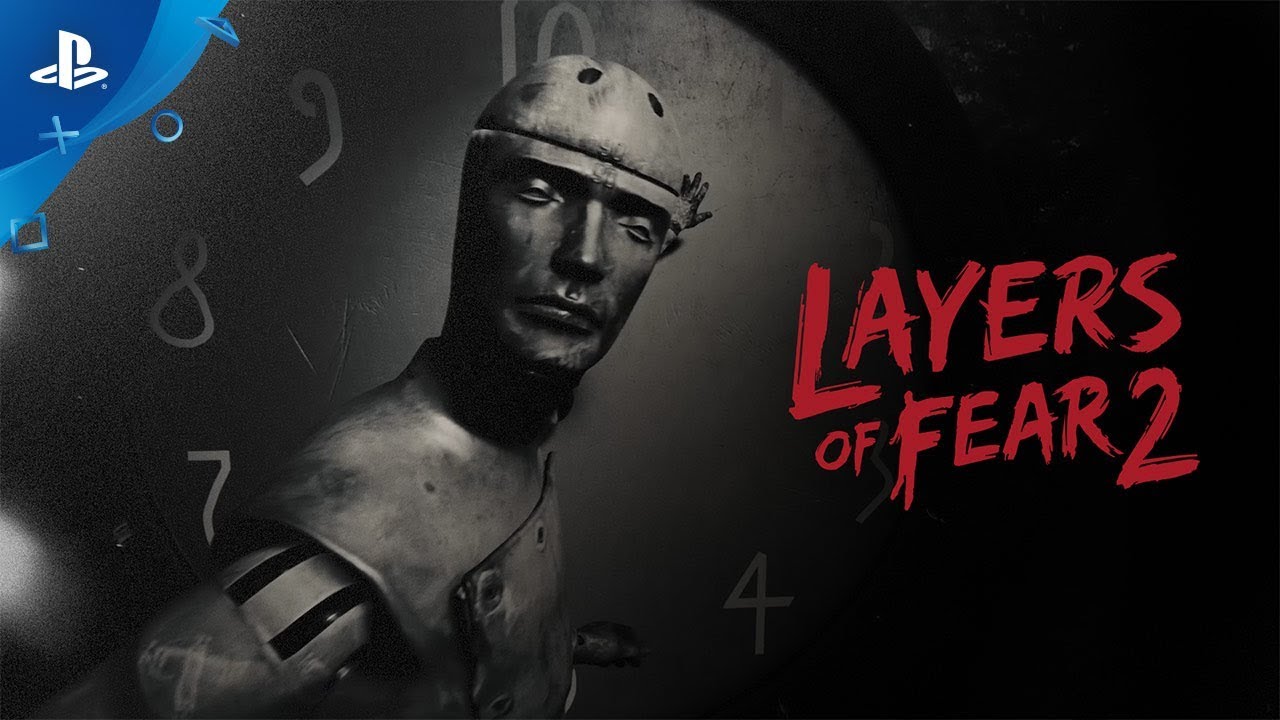 Take a peek behind the cinematic curtain of Layers of Fear 2, launching Tuesday on PS4.
Welcome to an inside look into the design process for Layers of Fear 2, launching on PS4 Tuesday. We have a specific vision for the games we create, we call it 'hidden horror.' It has only two guiding principles: 1) it has to have a subject (most often psychological or sociological in nature); 2) playing the game should bring a cathartic experience, but not only as a way of relieving us from fear but also as a means of growing our self-understanding — we provide moral dilemmas in decisions and situations presented in the game in hopes that people will stop for a second and actually ponder on the consequences. We call it Catharsis 2.0.
In Layers of Fear 2, we use this stage to tell the tale of an actor who is losing his grip on reality as he struggles with his own identity, both as a performer and a person. Pushed to his acting limits by an eccentric and demanding director, the protagonist will need to live through his personal nightmare. The world shifts, rooms change based on your point of view, and nothing should ever be considered absolute.
From Le Voyage dans la lune (A Trip to the Moon) by Georges Méliès — a work we admire to such an extent that it was the code-name for this project — to Stanley Kubrick's The Shining, close observers will notice many callbacks to some of the greatest films in the history of cinematography from obvious references, to far more subtle ones. It would take someone very knowledgeable in decades of film to see them all and know them for what they are. We take these scenes as inspiration and adjust them, sometimes twist them, to help you understand the psychological point of view of the protagonist. You aren't necessarily seeing the world as it is; you are seeing it through the eyes of this specific person, with their specific history. What you see may not always be what is there, but does that make it any less real?
With Layers of Fear 2, there are no simple answers to the situations you encounter. We don't want to tell you what is right or wrong. We want you to make choices and then see how your decisions have determined where you end up. This allows everyone who plays to experience something that may be similar, but it affects us in different ways. Our underlying thoughts alter what we take away from the game, and that is a beautiful thing. Our goal is to have you think about what your choices would be in the same type of situation, likely with less supernatural circumstances, and act upon them, or not. The choice is yours, as is your interpretation of what we have created.
Layers of Fear 2 will launch on PS4 next Tuesday, and is available to pre-order right now at PlayStation Store.