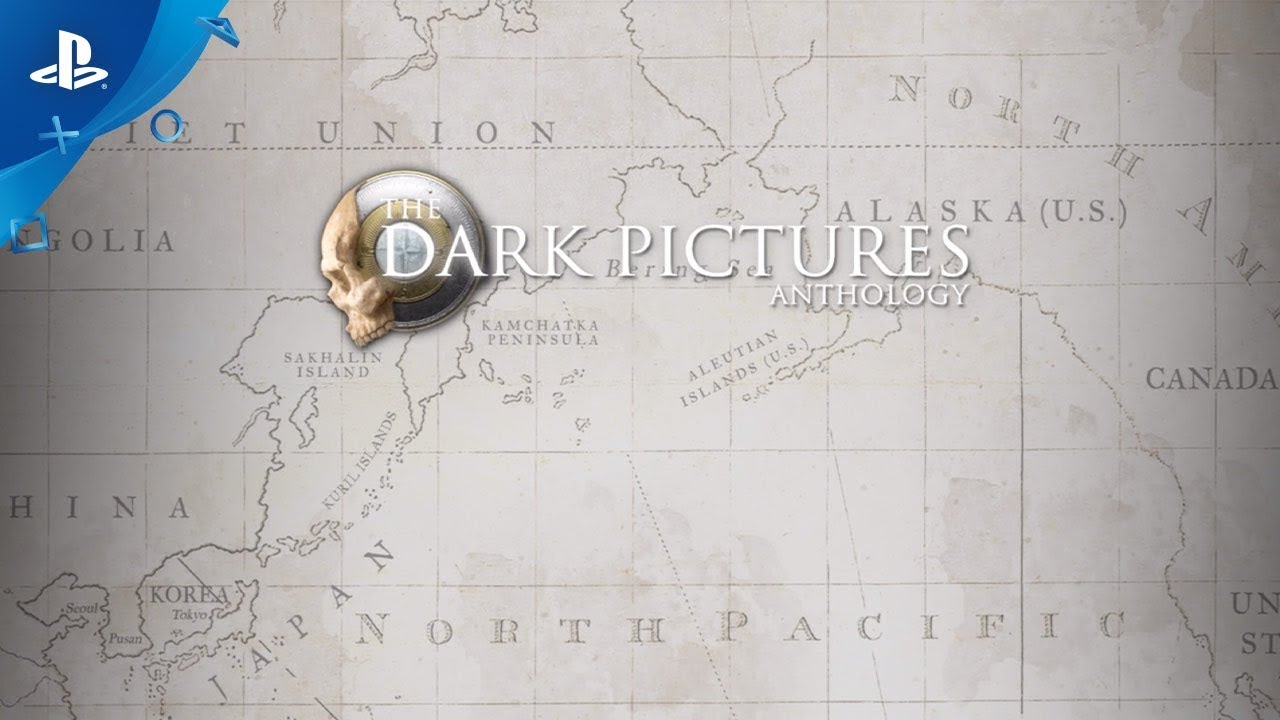 New details on Supermassive Games' ambitious return to narrative-based horror.
Since its 2015 release, teen-horror homage Until Dawn has built a legion of fans, hooked on its branching narrative, memorable characters and ruthlessly efficient scares. Developer Supermassive has dipped its toes back into horror on a couple of occasions since — with spin-offs Until Dawn: Rush of Blood and PS VR prequel The Inpatient — but now, with upcoming chiller Man of Medan, it's making a full-bodied return to the genre.
Taking the Until Dawn template and stretching it in some interesting new directions, it's shaping up to be a truly satisfying spiritual successor to the studio's breakout hit. Ahead of its launch on August 30, we sat down with Supermassive CEO and the game's Executive Producer, Pete Samuels, to find out why fans should start salivating.
It's the first in a series of intense, standalone horror stories
Man of Medan is the first entry in The Dark Pictures Anthology, a series of cinematic horror games influenced by real world legends and events. Each game features a brand-new story, setting and characters, building on the same high-stakes branching narrative formula established in Until Dawn.
"Man of Medan takes place the South Pacific and sees five friends set sail on a holiday diving trip," explains Samuels. "With a rumored WWII wreck to find, and plenty of on-deck partying to be had, our group get ready for what should be the trip of a lifetime. As the day unfolds, and a storm rolls in, their trip soon changes into something much more sinister.
"People should expect the kind of tension and fear that many associate with Until Dawn, and with more significant branching that we've ever done before. All the characters can live or die!"
The Until Dawn team is involved
Man of Medan is very much cut from the same cloth as Until Dawn, with key talent from that team at the wheel. Horror fans are in safe hands. "Most of the Directors are the same, and about half of the team in total. We're also using many of the same creative partners," confirms Samuels.
The branching narrative is much bigger than in Until Dawn
As in Until Dawn, branching narrative is the game's backbone. All of the game's key character live or die depending on the decisions that you make as a player, and the information you uncover. This time however, Supermassive has taken things even further.
"There are scenes that only exist on specific narrative paths; different combinations of survivors possible before the final scenes; more significant and in some ways more surprising consequences of 'mismanaging' relationships; and endings that vary significantly depending on the paths you take," explains Samuels. "Man of Medan has the most branching and possible outcomes of any of our games to date. There are many ways to attempt to quantify this, but here's just one."
"In Until Dawn there were 38 death scenes for the characters and you could see up to 10 on a single playthrough. In Man of Medan there are 69, and the most you are likely to see on a single playthrough would be nine. That means you'd need to play the game a minimum of nine times just to see all of the death scenes, let alone all of the other possible story events."
It's not limiting itself to one horror sub-genre
Whereas Until Dawn was an unabashed tip-of-the-hat to the teen slasher hits of the '80s and '90s, Man of Medan draws on a wider range of horror influences.
"Man of Medan certainly has some similar touchpoints, but also some that you'd recognize from the home invasion subgenre, and some much more supernatural — even sci-fi horror," says Samuels. "It certainly feels more contemporary in its influences we think and, of course, it's the first in an anthology. The second, third and fourth are quite different in their influences."
Supermassive has pulled together another talented cast
A key factor in Until Dawn's success was how it leaned on a talented cast of actors to really sell the game's pulpy, tongue-in-cheek dialogue — among them, breakout Heroes star Hayden Panettiere and a pre-Mr. Robot/Bohemian Rhapsody Rami Malek.
With Man of Medan, the studio has put together another impressive roster of Hollywood talent, including Shawn Ashmore (X-Men, The Following) playing Conrad and Ayisha Issa (Shadowhunters, Warm Bodies, Immortals) voicing Fliss.
It's really pushing the PS4 hardware
Until Dawn was a real looker, harnessing Guerrilla Games' Decima Engine to make its dark, atmospheric locations really pop. Man of Medan's visuals are every bit its equal. "We've moved to Unreal Engine now, and our team have built some awesome systems and tools that, very specifically, support what we do and the look that we want," explains Samuels. "We'll be supporting 4K resolution and HDR for compatible systems."
The characters will be relatable
Creating a horror game that is genuinely scary is a rare skill, and something that few titles successfully pull off. Supermassive's secret sauce? Relatable characters that you believe in and care about.
"Our brand of horror is about the vulnerability of characters that you care about. Characters that might be just a little like you. They're largely unarmed and unsuspecting, and are as terrified as you'd be if such events happened to you," says Samuels. "That's what effective horror is for us. 'Real' people, with believable relationships, subjected to extreme terror."
It's the start of something bigger
As already mentioned, Man of Medan is the first installment in a series of horror titles, dubbed The Dark Pictures Anthology. It's not episodic — each entry will be a standalone story — but they will all exist in the same universe. "There is one character that bridges the anthology. He's called The Curator and is brilliantly played by Pip Torrens," teases Samuels.
"We've committed ourselves to two games in any 12-month period. The first three are well underway and the fourth and fifth are fairly well advanced from a narrative perspective. We even have our ideas in place for the sixth, seventh and eighth! Across all of these, and others to come, we hope, we'd expect to cover many more of the 39 subgenres of horror we've identified! We couldn't be more excited."
Man of Medan hits PS4 on August 30.