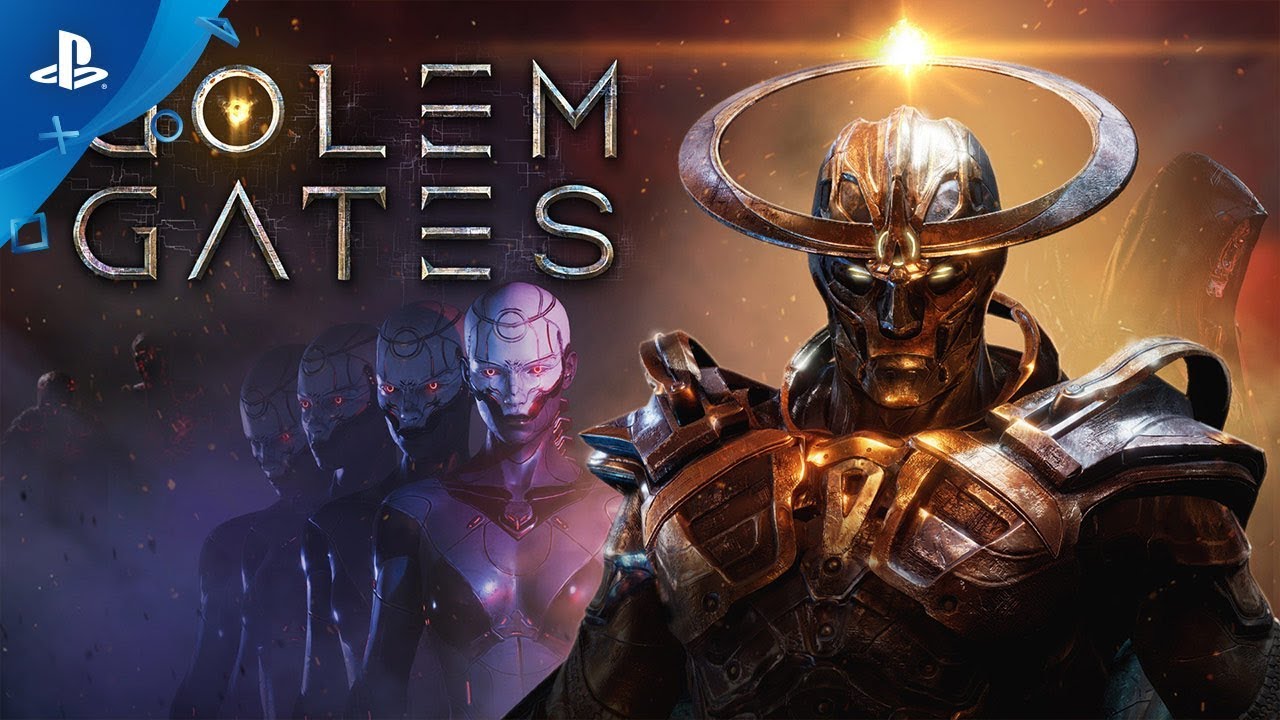 Harness the power of nanotechnology on a dark, future Earth battlefield.
A unique hybrid of gaming styles, Golem Gates blends elements of action-strategy and card-based battling, and it's coming to PS4 on May 28. The game takes place on Earth, thousands of years in the future, where only remnants of ancient nations remain. The planet, ravaged by countless wars, is shrouded by a fog of nanites called 'Ash.' It's up to you, the Harbinger, to manipulate the Ash and wield it against the forces that want to use its secret power to oppress the land and prevent you from fulfilling your destiny.
By fusing the two genres, developer Laser Guided Games has been able to transfer complex aspects of traditional strategy games — such as build orders, research, and so on — into pre-game deck-building. This allows you to choose your cards, known as 'glyphs' in Golem Gates, and take your time formulating different strategies before the battle begins.
In addition to providing all-important units and structures, all of which have their own function and unique abilities, glyphs offer a wide range of special effects that can help you dominate the enemy from the offset or turn the tide of a hard-fought battle in your favor. With the right glyphs in your deck, you can place traps, activate buffs, reveal hidden areas, create hologram units to fool the enemy, and much more — there are a myriad of tactical options and variations to discover and master so you can adapt to the flow of battle on the fly.
But it's not as simple as endlessly drawing new glyphs from your deck — playing glyphs during the real-time action requires the Harbinger to expel energy. Not only that, the more powerful the glyph, the more energy it uses. Players can replenish and increase their energy resource by taking control of specific points on the battlefield. The more control points you hold, the more energy you have, and the more (or stronger) glyphs you're able to summon.
You begin with a starter deck, but new glyphs are acquired as you play, either in single or multiplayer. As your collection of glyphs increases, you can either adapt your starting deck, or build something completely new and tailored, perhaps, to a specific strategy or style of play. In terms of modes, in addition to the single-player campaign, there are challenge scenarios, a survival mode that can be played either solo or co-op, and local and online multiplayer.
We hope players will enjoy Golem Gates' fusion of strategy-based action and card-based mechanics, and will have fun unlocking new cards and constructing the ultimate deck. In the meantime, be sure to watch the new trailer at the top of this post.