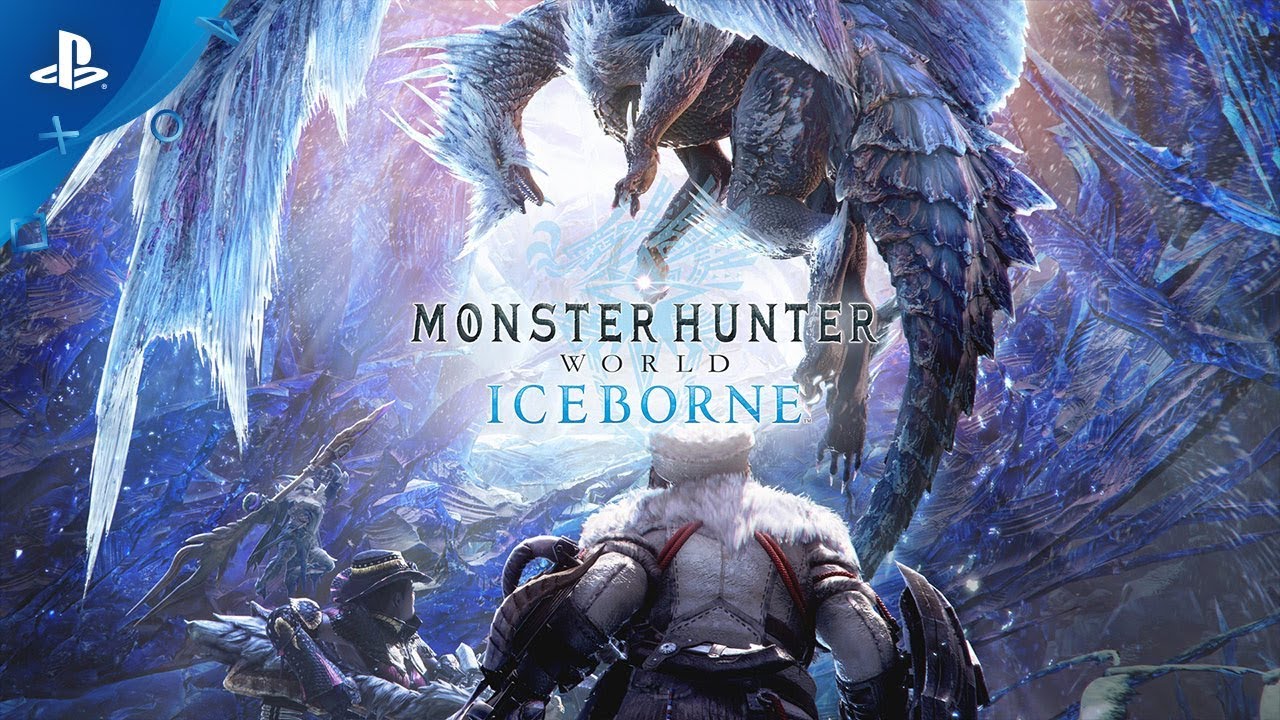 Watch the trailer from State of Play for a first look at some new monsters... and gear that will help you conquer them.
First of all, I'd like to say thank you to all of our hunters who played Monster Hunter: World. It's been over a year since the game arrived on PS4. Last December, we announced that Iceborne, a massive expansion for Monster Hunter World will be arriving this autumn! Finally, we're pleased to give players the first look at our new trailer!
We're also excited to reveal that Monster Hunter World: Iceborne is releasing worldwide on PS4 on September 6, 2019!
As seen in the trailer, the Hoarfrost Reach is the new locale featured in Iceborne. This glacial area will feature its own harsh ecosystem. It's a little cold out there, so you're definitely going to want to stock up on Hot Drinks!
Here you'll face off against the dynamic stampeding Banbaro and the snow-plowing Beotodus who inhabit this area. Fan-favorite monsters from previous entries in the Monster Hunter series are also making their return: One of them is Nargacuga, a nimble foe whom I'm sure gave many hunters headaches back in the day.
Also look out for the icy elder dragon, Velkhana. Not too much is known about this monster right now, but it is the focal point of the new story in Iceborne, so keep your eyes on it in the coming months.
These aren't the only monsters coming to Iceborne, however. We have a variety of brand-new monsters and fan favorites returning! I wonder whose roar was teased at the end of the new trailer…!?
Luckily, your hunter has learned a few new actions to help you combat these tough monsters.
The Clutch Claw now allows you to grapple onto monsters and perform feats in a way you never could before, and each weapon type has gained new attack moves and combos with the Slinger. Customized parts have also gotten an upgrade, increasing the breadth of your actions.
That's all the info we currently have to share on Monster Hunter World: Iceborne for the time being, but we'll have more to share at E3 this year! Stay with us for more updates!
Happy Hunting!
---
State of Play: All the Announcements
---