Nine new games join the lineup, featuring Metal Gear Rising: Revengeance, Dangerous Golf, Brawlout, and more.
Hello, PlayStation Now fans! Today we're adding nine new games and one upgrade to the PlayStation Now library of more than 300 PS4 games to download, and more than 750 games in all to stream. This month the top games include Batman: Arkham Knight, Lego Ninjago Movie Video Game, Metal Gear Rising: Revengeance, the four-player party fighting game Brawlout, and many more! Subscribers can stream any game in the service to PS4 and PC, and download any PS4 game and PS2 game in the service directly to their PS4.
Leading the pack this month is Batman: Arkham Knight. In the explosive finale to the Arkham series, the Scarecrow returns to unite an epic lineup of super villains including Penguin, The Riddler, Two-Face, and Harley Quinn. Soar across the Gotham City skyline, or rip through the city streets in the legendary Batmobile (available for the first time in the series).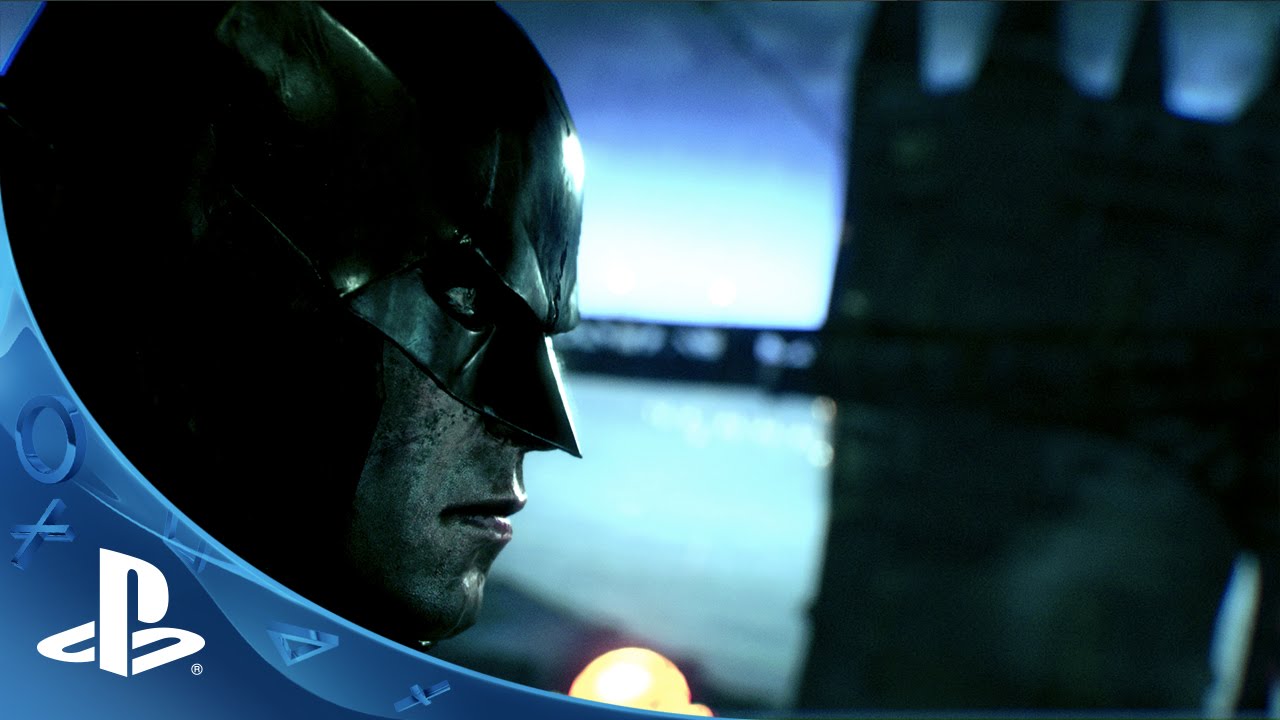 Find your inner ninja in Lego Ninjago Movie Video Game! Master the art of Ninjagility, unlock new combat skills, and defend your home island of Ninjago from the evil Lord Garmadon and his Shark Army. Includes Battle Maps where friends and family can battle it out in competitions for up to four players.
Other new games this month in include Metal Gear Rising: Revengeance Ultimate Edition, where players take control of Raiden, a katana-wielding cyborg, as well as Brawlout, a competitive party fighting game for up to four players, and Dangerous Golf, an explosive physics-based destruction simulator with local and online team and competitive play for up to eight players.
Here is the full list of the nine new games joining PS Now this month to download to PS4 (all PS4 games) and stream to PS4 and PC (both PS4 and PS3 games), as well as one PS3-to-PS4 upgrade:
8-Bit Armies (PS4)
Batman: Arkham Knight (PS4)
Brawlout (PS4)
Dangerous Golf (PS4)
Lego Ninjago Movie Video Game (PS4)
Majin and the Forsaken Kingdom (PS3)
Metal Gear Rising Revengeance Ultimate Edition (PS3)
Miko Gakkout Monogatari: Kaede Episode (PS4)
Sherlock Holmes: The Devil's Daughter (PS4)
Tales of Zestiria (PS4 Upgrade)
Here are the most played PS Now games during the month of April:
NBA 2K18
WWE 2K18
Mortal Kombat X
Metal Gear Solid V The Phantom Pain
Mafia III
Sid Meier's Civilization Revolution
For Honor
The Elder Scrolls Online: Tamriel Unlimited
Saint's Row IV: Re-Elected
Red Dead Redemption
Bloodborne
If you haven't tried PlayStation Now yet, now's the perfect time to give it a spin with the seven-day free trial for PS4 and PC. (Terms apply. New Subscribers only. Credit card required. See here for details.)
Stay tuned for more updates on PS Now. Happy gaming!