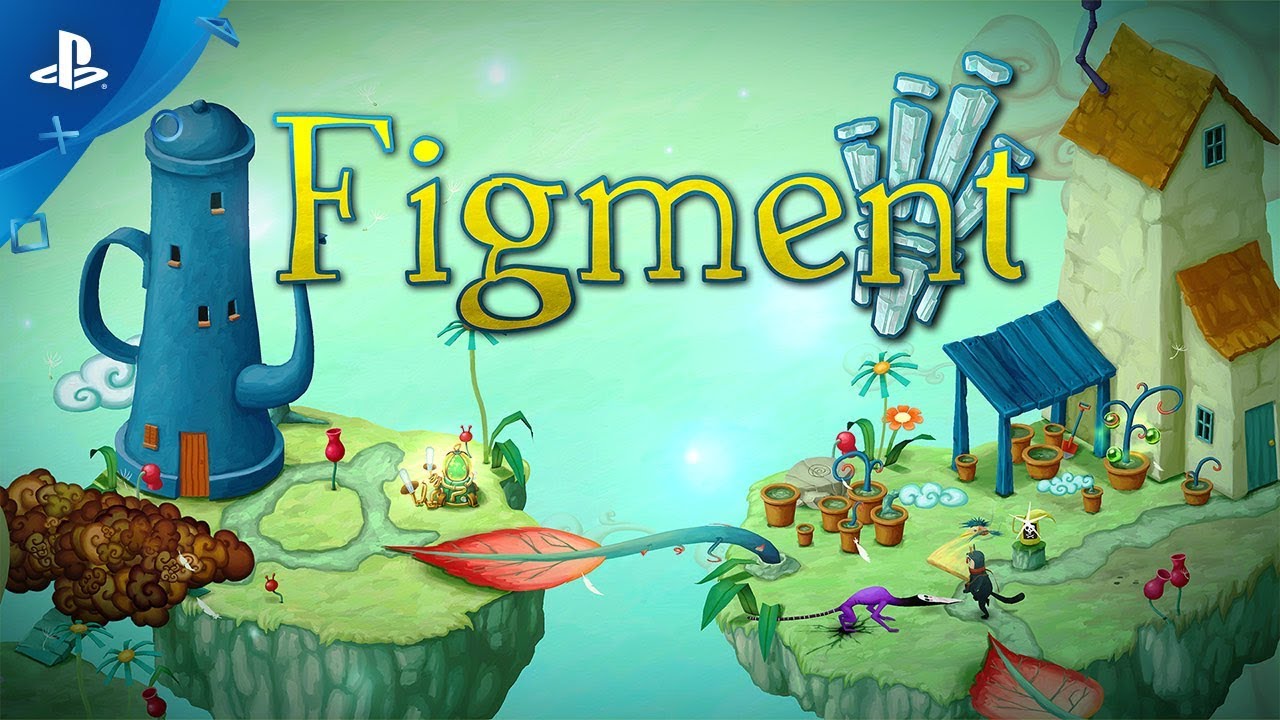 Where do dreams come from? Figment explores our innermost thoughts when it hits PS4 May 14.
Hej Hej! We are Bedtime Digital Games, an indie developer from Denmark. We have strived to create imaginative worlds for you to explore since 2014 and it is a real pleasure to be here talking about our latest game, Figment. Figment is an action-adventure game that invites you to explore a unique surreal universe filled with music, humor and a multilayered narrative.
In Figment, we wanted to explore the subconscious, or more precisely where dreams are created. First, we asked ourselves "what do people dream of, and why?" But we realized it was more interesting to ask ourselves "where do dreams come from, and what might that place look like?" Which meant that the team had to take a deep dive into the mind and find a way to materialize thoughts and life events into real elements.
Following the classical segmentation of the mind (logical left and creative right), we started working on Freedom Isles. You may have guessed from the name that this is the creative, right-brain part of the mind. The few rules to design this place were to give it a lot of space and make it green and lively, through visuals and sounds. We decided — as a way to reinforce the mood — to make it bright, as if it's always noon there.
Now that the right-brain part was made, it was time to take care of the left-brain part, often referred to as the logical side. We instinctively thought of a bland, cold place, made of boxes and cubes devoid of rich or vivid colors. But this didn't feel right for us: visually speaking, it was too disconnected from Freedom Isles. Instead, we decided to turn it into a problem-solving realm, similar to a factory, full of steam and cogs.
We had a lot of fun linking those two areas together, turning those two separate parts into one big, connected mind. Exploring the impact of our day-to-day lives on our subconscious became a great source of inspiration. Our subconscious is ever-changing, influenced by past and present experiences. The mind absorbs and uses recent events and images in thoughts and dreams. This gave birth to The Pathway, the bridge between the subconscious to the conscious. This place is disorganized, filled with all the recent emotions and experiences slowly trickling into the mind…
But you'll have to explore the game yourself. Grab your sword and get ready to dive into the mind! We are thrilled to finally share Figment with you and hope you will enjoy your time in the mind. See you May 14 at PlayStation Store. If you have any questions before (or even after) the release, feel free to ask in the comments.