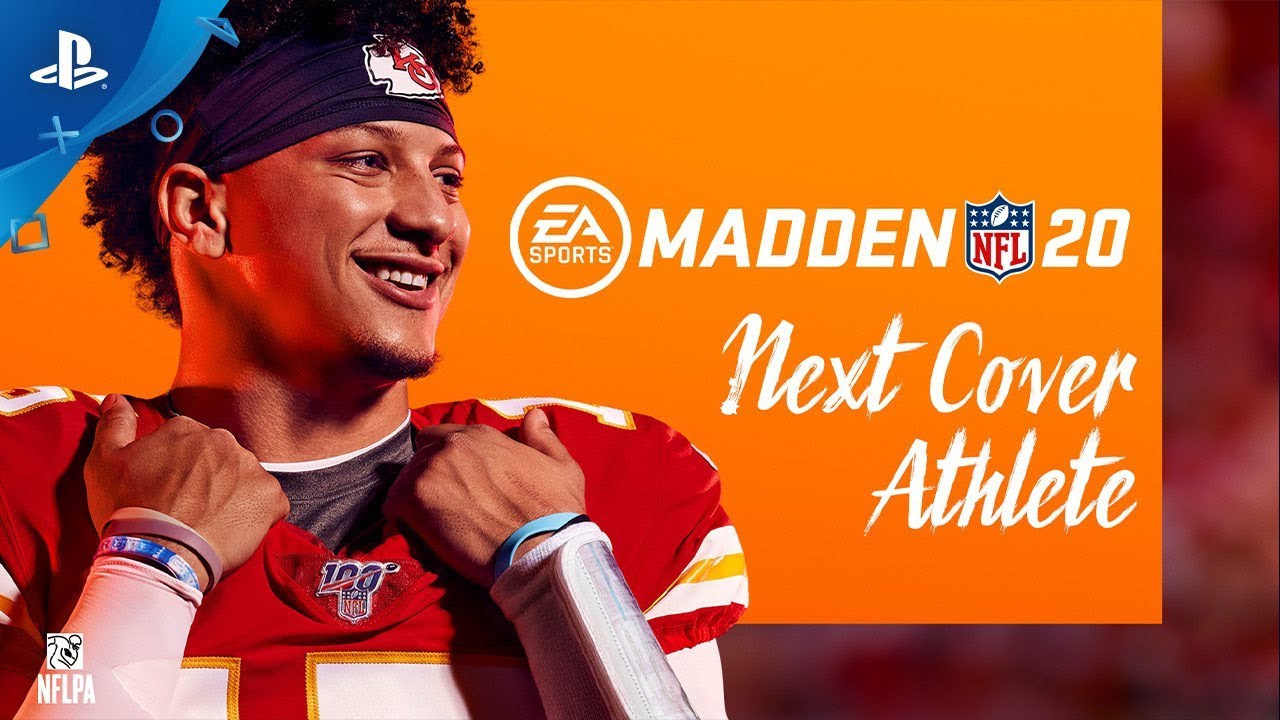 Take a tour of what's in store for Madden's next big iteration.
Madden NFL 20 will deliver a completely revamped NFL experience. From a fresh Franchise career campaign to fun new additions to Madden Ultimate Team, there are endless ways to navigate your Madden journey. Earning bragging rights by defeating your friends is still a top priority, but let's kick off with the five most exciting features coming to Madden NFL 20.
1. Face of the Franchise: QB1 Career Campaign
The debut of a new career campaign added within the storied Madden NFL Franchise experience, Face of the Franchise: QB1 is centered on you. Begin by creating your QB and selecting from a series of NCAA Division 1 schools to compete in the College Football Playoff.
But that's only the first step. Your story continues as you take part in the NFL Scouting Combine in order to boost your stock in the upcoming NFL Draft. Once drafted you will look to cement your legacy in the NFL as a Super Bowl champion and potential Hall of Fame candidate.
2. Superstar X-Factors
Every football game has a story to tell, and in every game in Madden NFL 20 you will feel like an NFL superstar. Each game will feel more unique thanks to select star players that have abilities to reflect what separates these superstars from the rest of the pack each Sunday. These abilities impact the game far beyond any individual rating you've seen in previous editions of Madden.
3. Scenario Engine
Every Franchise will feel more alive, with evolving story lines happening alongside every week of your NFL career. Every decision you make will impact what happens next as you compete for the ultimate NFL achievement: a Super Bowl victory. With Madden's new Scenario Engine, you'll experience football stories that were previously unavailable to tell.
4. Ultimate Team Missions
Think of Ultimate Team Missions as a roadmap to earning all of the programs and content that matter most to you in Ultimate Team. A new list of activities will be presented daily that will help you improve your Ultimate Team so you can spend more time dominating the competition and earning those sweet rewards along the way, whether it's in Head-to-Head seasons or in the all-new Ultimate Challenges coming to Madden NFL 20.
5. Ultimate Challenges
A fresh spin on "solo" challenges, Ultimate Challenges allows you to play with your friends and earn rewards throughout the season. This community-requested feature makes its debut as players will be able to advance to as many challenges as they want, without having to back out to the main menu.
Madden NFL 20 will be available worldwide on August 2.
Pre-Order Details
Pre-order the Ultimate Superstar edition today and choose one of four unique quarterback abilities for your created player in Face of the Franchise: QB1: Steve Young, Kurt Warner, John Elway, or Randall Cunningham. Plus you'll receive:
3-day early access
15 Gold Team Fantasy Packs
Your choice of one out of 32 Core Elite players from your favorite NFL team
One large Training Quicksell Pack in Madden Ultimate Team
One Past and Present Elite Player Pack in Madden Ultimate Team
One Madden Championship Series Pack in Madden Ultimate Team