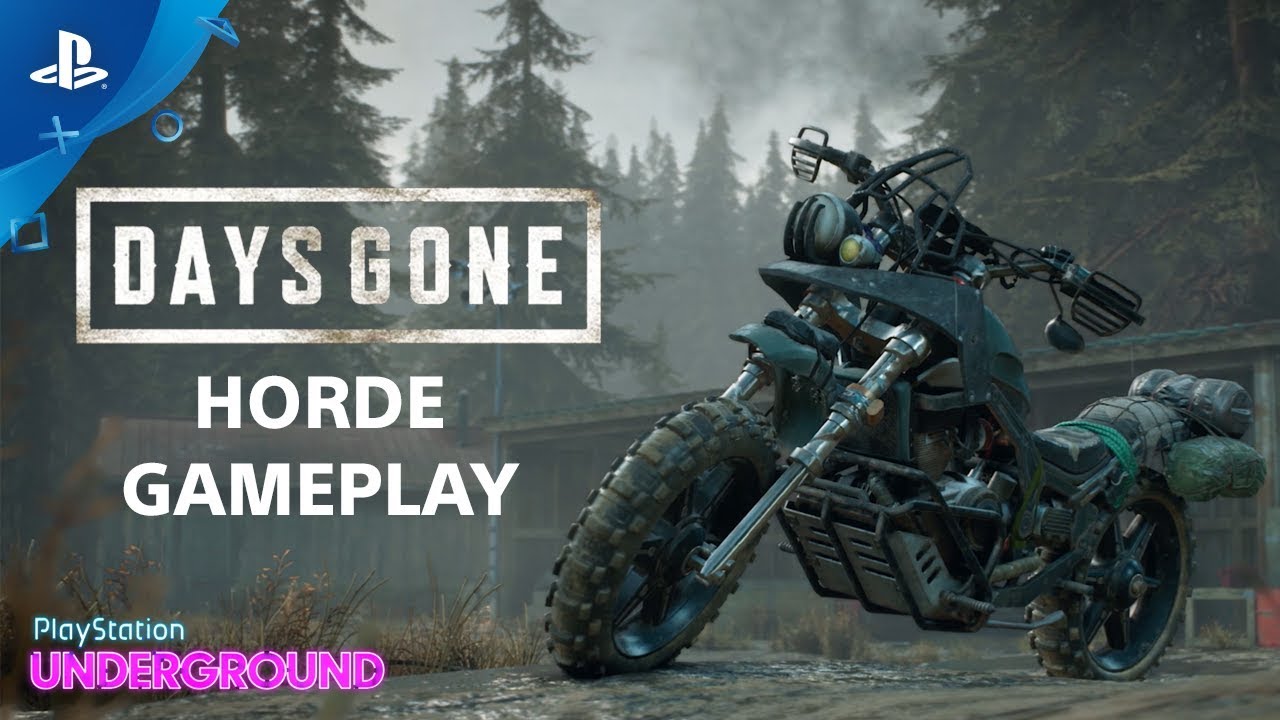 Join us live as we celebrate the launch of Bend Studio's open world adventure.
Days Gone is almost here! All week, we've been counting down the days to when we can get behind the wheel as Deacon St. John in a world that comes for you.
Before driving into the Farewell Wilderness and fending off freakers, we've been celebrating at playstation.com/DaysGoneCTL with rewards, sweepstakes, and interviews with the team at Bend Studio. The celebration continues tonight with a launch-night livestream featuring special guests, live gameplay, and more. Read on for details on how to kick Days Gone off right:
Days Gone Countdown to Launch Livestream
We'll go inside the development of Days Gone with a look at early concept art, a peek at a new in-game cinematic, horde-filled live gameplay alongside special guests John Garvin and Jeff Ross from Bend Studios.
Giveaways and Sweepstakes
What better way to join in on the fun than decking out your home screen with new PlayStation avatars? Or with one of two new Dynamic Themes? They'll be available as giveaways during the countdown for US and Canada.
Rager bears might not be very cuddly in Days Gone, but 20 lucky US players have the chance of winning a very huggable Rager Bear Plushie after entering the sweepstakes.
For these rewards and sweepstakes, make sure to head to playstation.com/DaysGoneCTL.
---
We'll see you for the Countdown to Launch livestream tonight. Happy riding!