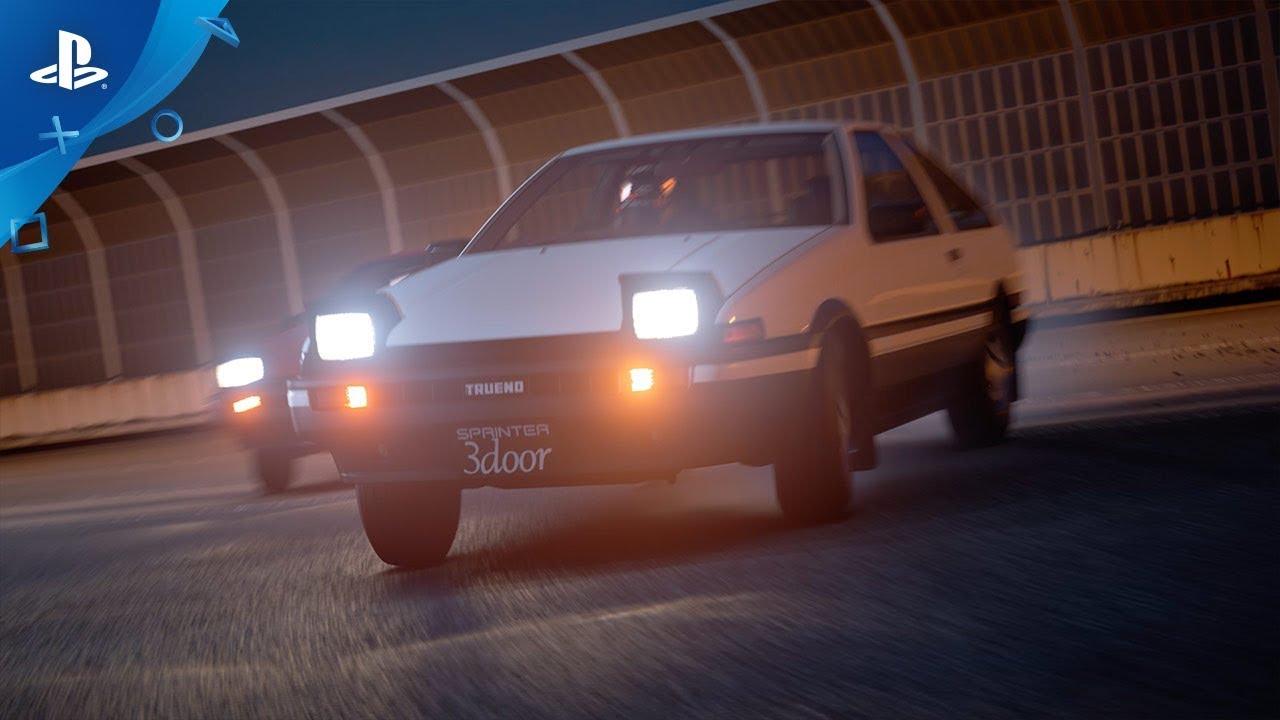 The Porsche 962 C '88, new rounds for GT League, new Scapes for New Zealand, and more are coming to GT Sport in a free new update.
April's content update for GT Sport, Patch 1.38, is now available for all drivers, featuring classic European race cars and stylish all-wheel-drive roadsters from the annals of motorsport history.
New Vehicles
Five new vehicles have rolled onto the Brand Central forecourt, including:
Porsche 962 C '88
Renault R8 Gordini '66
Audi TT Coupé 3.2 quattro '03
Honda Fit Hybrid '14
Toyota Sprinter Trueno 3-door 1600GT APEX (AE86) '83
Featured Vehicle: Porsche 962 C '88 (Gr.1)
The Porsche 962 C is a prototype racing car Porsche that debuted in 1985 in order to compete in the WEC (World Endurance Championships). Porsche developed the 956 starting in 1982 for the WEC, fought under the FIA Group C category. The 956 showed spectacular performance from its debut year, winning races in the WEC as well as dominating the Le Mans 24-hour race. Thereafter, the 956 was improved for the IMSA-GTP of North America which had similar regulations as the WEC, and debuted in 1984 as the 962. Then in the following year of 1985 when the Group C safety regulations were changed to be in line with the IMSA-GTP, Porsche gave birth to the 962 C. It was powered by the flat six twin turbo engine that the Porsche 956 had refined in European races.
The Porsche 962 C brought many victories and championship titles home to Porsche, beginning with winning 7 out of 10 races in the WEC during its debut year. In 1986 it won four races out of nine in the WSPC (World Sports Prototype Championship), which took the place of the WEC. In 1987 it dominated Le Mans, and then placed second here in 1988.
GT League
A number of new rounds have also been added to existing GT league events.
Beginner League: 2 new rounds added to the Compétition de France.
Amateur League: 2 new rounds added to the Tourist Trophy.
Professional League: 2 new rounds added to the Group 1 Cup.
Finally, in Scapes mode, we've added "Embrace the natural beauty of Oceania" to the Specially Featured section, allowing players to snap stunning shots of New Zealand's mountainous landscape. And in Sport Mode, a Global Manufacturer Ranking screen has been added to the Manufacturers Series section.
Remember, you can find all the latest GT info here on PlayStation.Blog and on the official Gran Turismo website. Until next time, drivers, we'll see you out on the track.