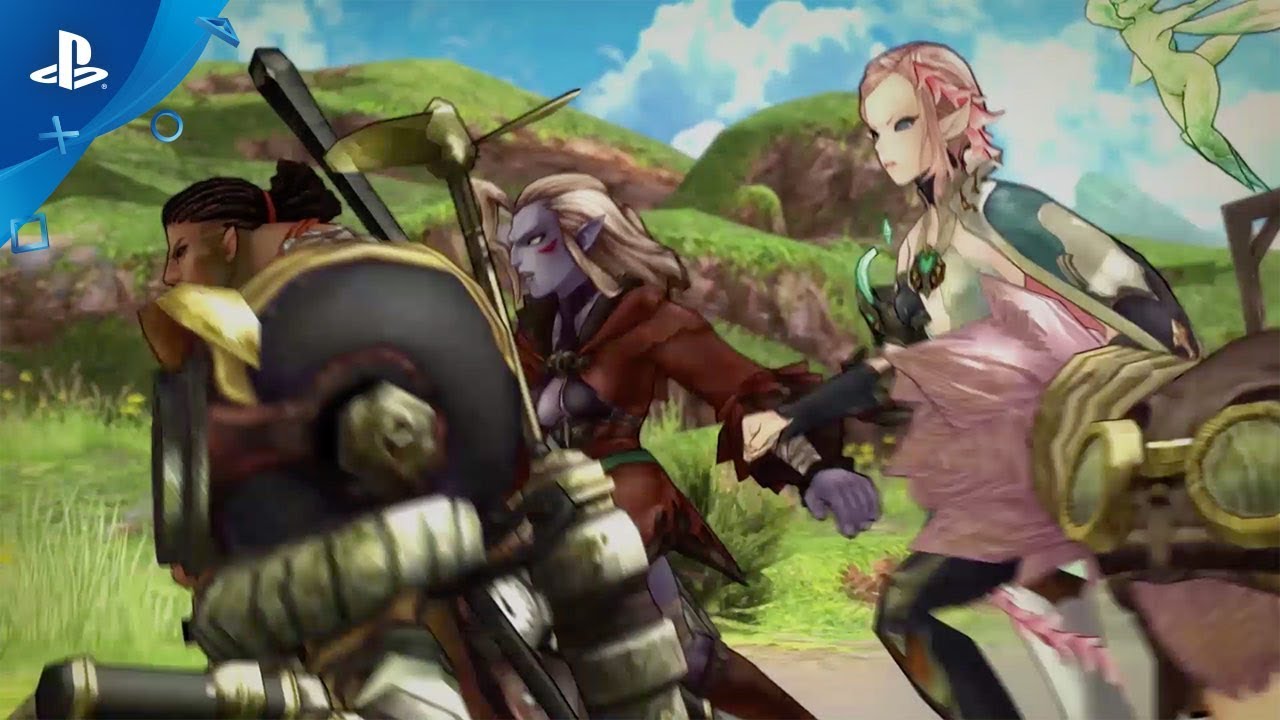 Dive into a lush MMORPG world and begin your adventure. Where will your story take you?
We are proud to announce that Caravan Stories, a top-rated MMORPG game from Japan, is coming to PS4 in North America this summer. Begin your journey in a never-ending fantasy world across many different races in this free-to-play game! Discover vast open prairies, mystical forests as far as the eye can see, barren lands covered in rocky outcroppings.
There are many beings living in the fantastic world of Iyarr — those who fly, those who walk, those who leap, and those who prowl. Form bonds with the many creatures living in this land from the back of your magical fortress, the Caravan.
Together, challenge the mysterious Enigma — the greatest enemy of all! And make allies with over 100 different species of beasts to be tamed to build up your team and explore new lands.
When it comes to battle style, enjoy it co-op, PvP, or solo — play it your way! There's no wrong way to play.
As you progress, you'll build up new skills, your tamed creatures will grow into more intimidating allies, raids will be even more thrilling, and new lands will open up to you to take you on grand new adventures.
Races
First, pick what race you'd like to play on your adventure. Entice characters into joining you on your journey, then explore the endless landscapes to your heart's content.
Ork: Toughened flesh and a fierce will to battle. This race considers defeating powerful enemies to be the highest honor, and they find all forms of weakness disgusting.
Elf: Watchers of the forests, prideful of their magical abilities. Elves are said to descend from the ages of the gods, and their self-confident grace goes hand in hand with this lineage. They've used a high magic since time immemorial which contributes to their apparent mastery.
Human: The most common race in the world of Iyarr. Generally industrious and daring, their zealous self-temperament won't allow them to walk in the shadows of the other races. They tend to have a strong sense of fellowship and place importance on their families, but the differences between individual personalities can be quite large depending on their environment and the circumstances of their birth.
Gessy: A race comprised of humanoid beasts. They have large eyes and a wealth of fur, and while there are individual differences in strength, the Gessy do generally have a keenness to them akin to that of a wild animal.
Dwarf: Short in stature but fairly tough craftsmen who take pride in their work. Dwarves boast a toughness that defies the imagination despite their lack of height. They do have uniquely skillful hands, but they are known to be a rather eccentric and blunt race.
In addition to the main story explored by the player's avatar, the unique stories possessed by each of the over 100 heroes will be connected like puzzle pieces to unleash the mystery of the world. So get ready this July and join us on this grand adventure. Write your story!