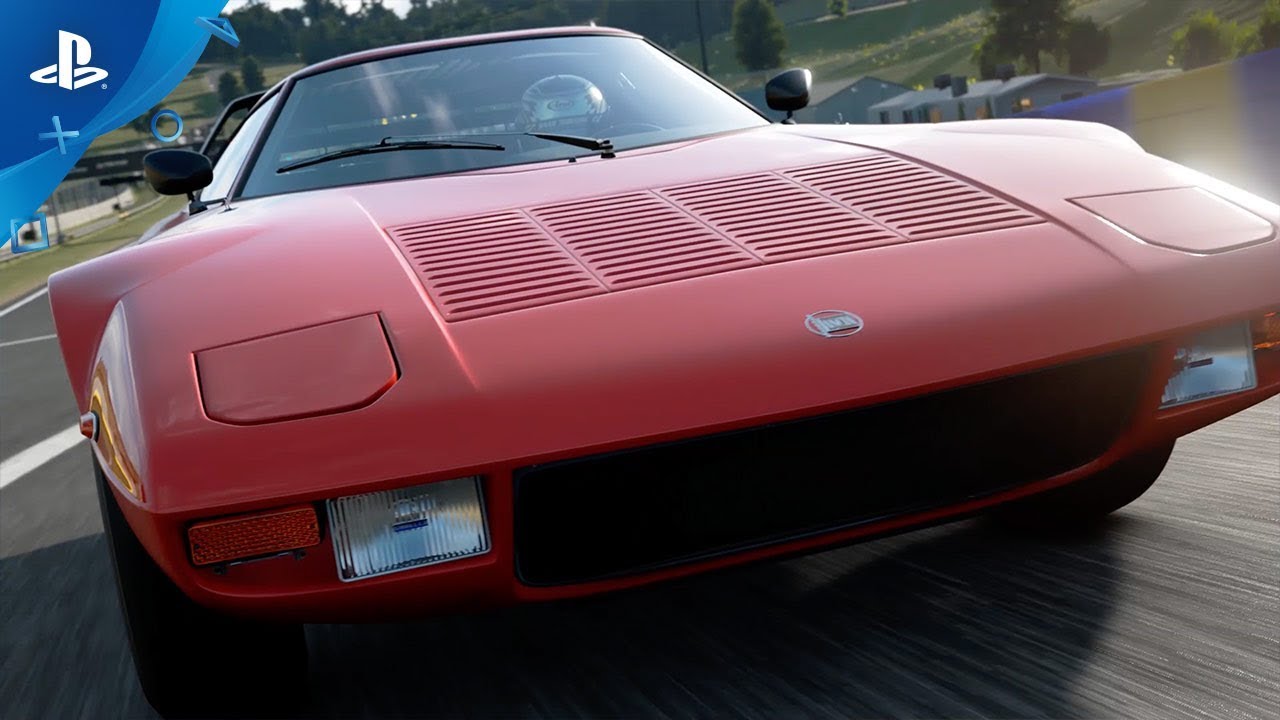 March's second update includes a Lamborghini, a Ferrari, league updates, and more.
Our second free content update for March, Patch 1.36, is now available (Internet connection required) for all GT Sport drivers, featuring classic Italian supercars and two stars of the Japanese Super Formula.
New Vehicles
Five new vehicles have rolled into the Brand Central garage, including the iconic Lamborghini Countach and two cutting-edge Super Formula race cars by Honda and Toyota.
Lamborghini Countach 25th Anniversary '88
Ferrari 250 GT Berlinetta passo corto CN.2521 '61
Lancia Stratos '73
Dallara SF19 Super Formula / Honda '19
Dallara SF19 Super Formula / Toyota '19
GT League
To support our Super Formula stars, we've added the new Super Formula Championship (Amateur League) event — a one-make race event using the Dallara SF19. In addition, a number of new rounds have been added to some existing league events.
Beginner League
Two new rounds added to the FF Challenge
Two new rounds added to the MINI Challenge
Amateur League
Two new rounds added to the Nostalgic Car Festival
Professional League
Two new rounds added to the La Festa Cavallino
Two new rounds added to the Lamborghini Cup
Endurance League
One new round added to the Gr.1 Prototype Endurance Series
Finally, in Scapes mode, we've added "Cherry Blossoms – Heralds of Spring" to the specially featured section. In the Museum, Super Formula has been added, and in Circuit Experience – we've added the Autopolis circuit from this month's 1.34 update.
We hope you enjoy this March's second GT Sport content drop, and if you missed any of the action from our first 2019 World Tour event in Paris this weekend — you can catch up on all the action right here. Remember, you can find all the latest GT info here on PlayStation Blog and on the official Gran Turismo website. Until next time, drivers, we'll see you out on the track.