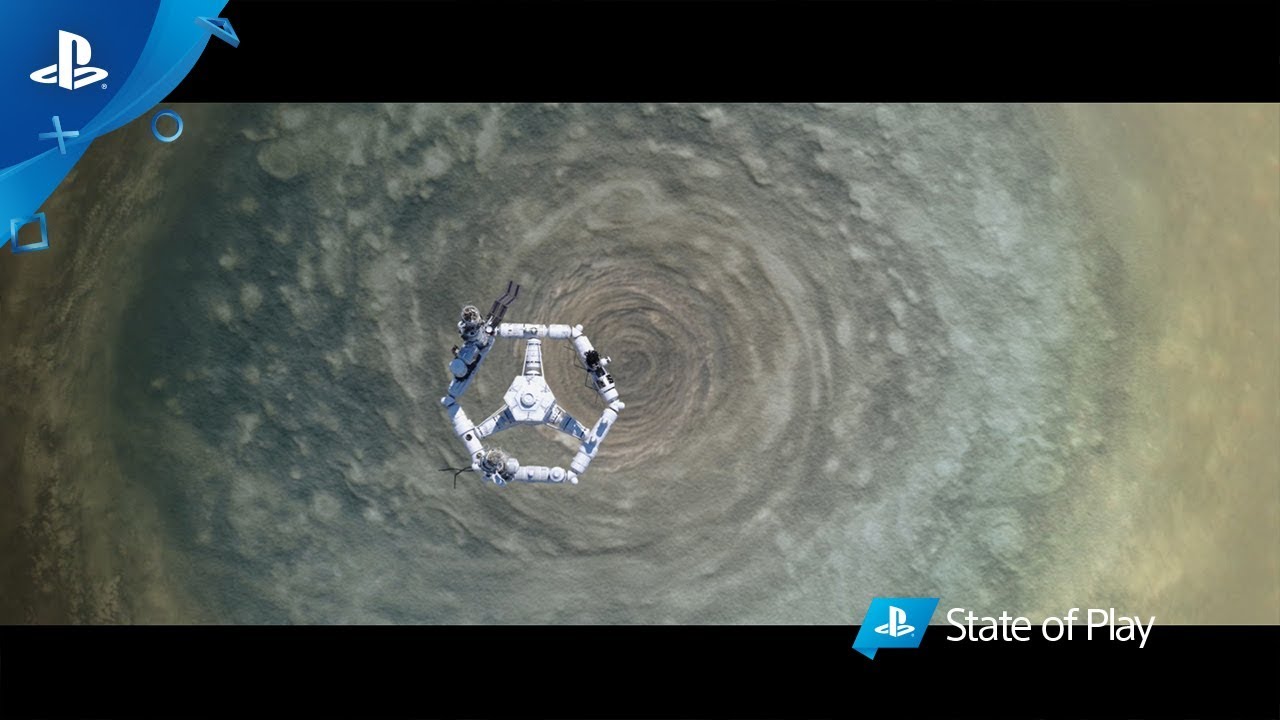 You're not on the station. You are the station.
When our studio 'No Code' was founded, I had one particular project in mind; Observation. Originally pitched as "2001, only you play as HAL", it was the main drive to setting up the studio and building the team we have now. We're very excited – four years and two games later – to announce that Observation debuts on PlayStation 4 on May 21, 2019!
In the game, players take on the role of SAM ("Systems Administration & Maintenance"), an artificial intelligence system installed on the Low Orbit Space Station "Observation", just a few years from now, in 2026. On beginning this adventure, a mysterious event has caused the station to lose power and forced SAM to reboot. With most of his systems offline, SAM must work with the only crew member he can find, Dr Emma Fisher, and attempt to restore his systems and discover the fate of the station and its crew.
We describe Observation as a narrative thriller; a sci-fi adventure game that is unique in its presentation and point of view, and gives players a new way to interact, view and take part in the story. The game is played visually from the perspective of SAM's networked CCTV-style cameras around the station, as well as the various systems and connections he has, to fulfil his role as the station AI. Players use these systems to solve puzzles, navigate environments, uncover the story and assist Emma in finding out the true nature of the mission, the station, and himself. It's a unique setup and allows the player to really put themselves in the shoes of an assistant AI.
One of the key pillars of the game was the player's presence in the story. SAM, following this initial black out, has become self-aware. You aren't sure how or why, but the very fact that a human player is now controlling SAM's actions has an impact. Curiosity, exploration, even making mistakes – these are traits that AI should not exhibit, but the player's actions add that human element; they are SAM's self-awareness.
Another pillar in development was building a realistic space for the story to take place in. The setting and presentation, based on contemporary space technology and 'science-fact', gives us opportunity to showcase our attention to detail, building a lived-in world for the crew, and immersive and believable technology for players to interact with, complete with the fuzziness of stripped back and almost industrial user interfaces.
We're delighted to be launching Observation on PlayStation 4 this May. It represents years of exceptionally hard work by our small but dedicated and passionate team of ex-AAA veterans and new developers alike. We can't wait for you to play!
---
State of Play: All the Announcements
---