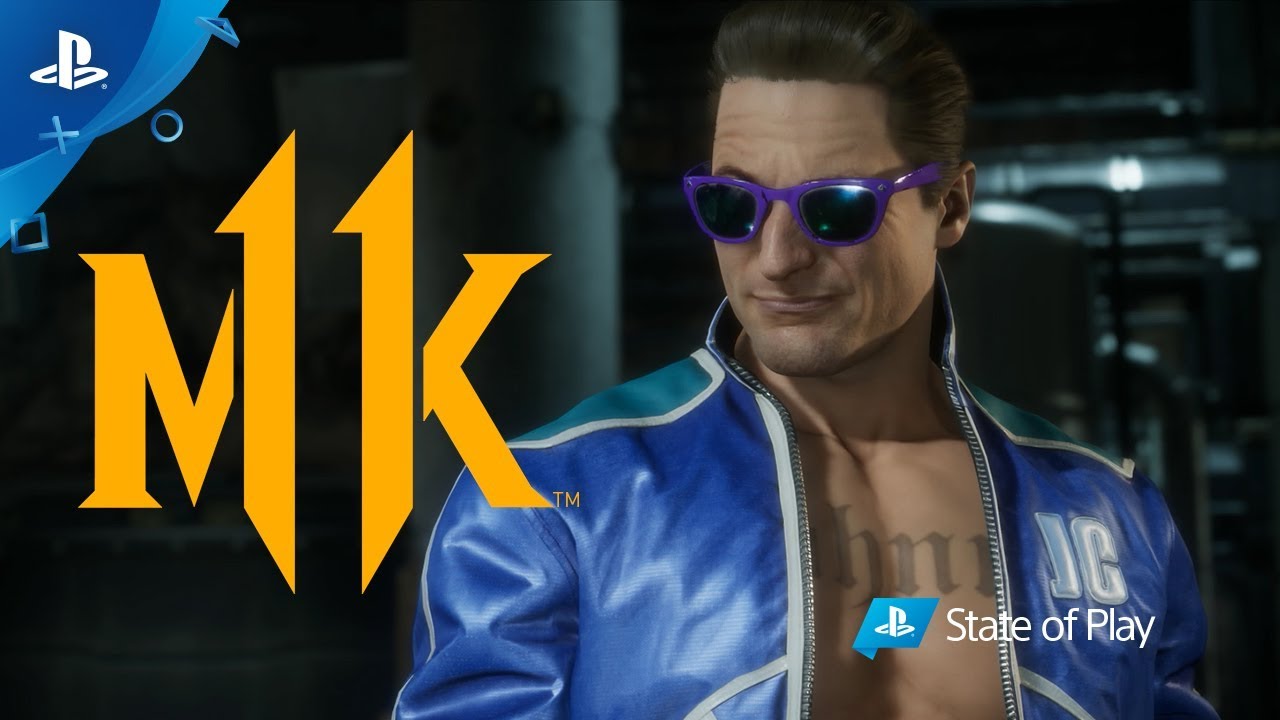 NetherRealm expands on today's State of Play reveal.
The "Past Meets Present" premise of Mortal Kombat 11 has given us an amazing chance to honor Mortal Kombat's origins, to enjoy the game's current moment, and to reveal the first glimpses of Mortal Kombat's future.
Not every character meets their past or present counterpart in the game's story mode, but those who do are in for dramatic experiences. Some characters will find reason to celebrate, while others will face the consequences of tragic choices. Throughout the story mode, these interactions will give the players more insight into the characters: they'll better understand who they are and why they fight.
For the "past" versions of returning characters, every effort has been made to honor their roots. "Past" Johnny Cage is a prime example. He's been ripped straight from the 1990s: His speech, his clothes, and his attitude all firmly reflect his origin as a cocky young Hollywood star.
Distinguishing the "past" and "present" versions of each character was a matter of building on our work in Mortal Kombat X and refining it. By sharpening the "present" characterizations, the depiction of each version of the characters is brought more sharply into focus.
Case in point: "present" Johnny Cage has evolved further as a concerned leader and dedicated dad. His sarcastic wit and cocky attitude may have been tempered by the wisdom that comes with experience, but he's still the same guy who will throw a nut punch if the situation calls for it.
We're so excited to share this new adventure with Mortal Kombat fans! It's packed with the drama, humor, and action fans have come to expect from NetherRealm Studios. This trailer reveals just the slightest bit of what's to come. There are many more surprises awaiting fans in Mortal Kombat 11's time-bending story!
---
State of Play: All the Announcements
---