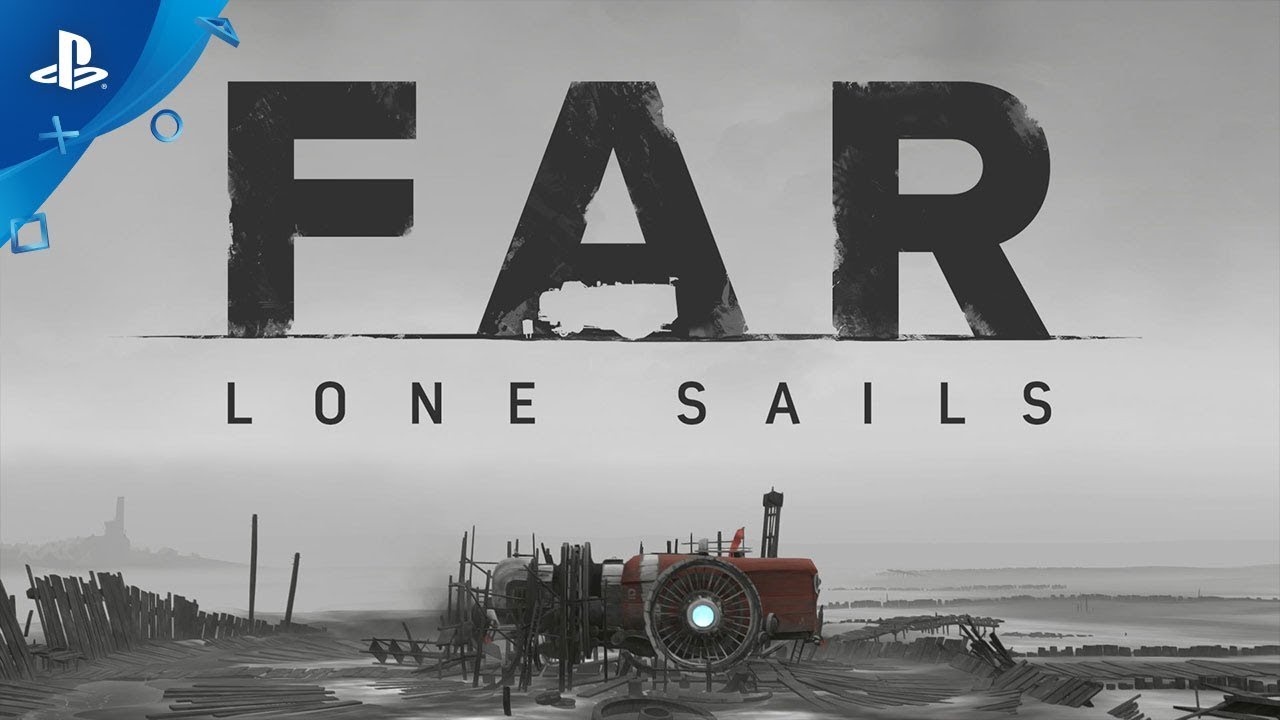 Zurich-based developers Okomotive bring their vehicle-driven journey across the post-apocalypse to PS4 next month.
Going on a journey is always exciting — you never know exactly what will happen or where you will end up. For us at Okomotive, releasing our first game Far: Lone Sails is exactly the trip we've always dreamed of taking. Now, we're close to another major destination: the game arrives on PS4 April 2.
Far: Lone Sails is a vehicle adventure game. In a unique hybrid of ship and train, you travel across an ocean-turned-desert following the tracks of a once-flourishing civilization. Through an array of roadblocks and through hazardous weather you need to keep your vessel going. Where will this journey take you? Are you the last of your kind?
Far: Lone Sails takes you into a post-apocalyptic, yet zombie-free world: it's just you and your machine vs. the big nothing.
Its unique mechanics and atmosphere make the game stand out from the crowd. The art style and music are unique in the best sense — a sight and sound to behold. But what probably stands out the most — especially in the platformer genre — is Far's pacing, which leaves enough time and space to relax and take in the scenery.
Studio Okomotive is based in Zurich, Switzerland. We're five game designers and one musician. All of us studied at the University of the Arts in Zurich, where we met and the idea for our debut title was born.
It started out in 2015 as Don Schmocker's bachelor's thesis. He came up with the concept and art style, drawing inspiration from various sources including Theo Jansen's
, The Straight Story by David Lynch, and post-apocalyptic movies like Mad Max. He built a prototype of Far together with composer Joel Schoch. Shortly after that, publisher Mixtvision hopped on board, so that the idea and concept could be built upon.
Don teamed up with Goran Saric, a fellow student of his, to handle the technical aspects of the game. During the development process, the team grew further: first, Martina Hugentobler joined for animations, then Phil Stern to support them in level design and art, and finally, Fabio Baumgartner made it to the team as a programmer and sound designer.
After a successful release for PC and Mac, collecting numerous awards along the way, it was only a matter of time to bring the game to PlayStation, too. So here we are, finally getting close to our next destination.
To everyone joining the trek to PS4 starting April 2, we have some words of advice for you:
Hoist your sails, let the wind guide you — and keep your eyes open, so that you will be able to perceive the beauty that lies in small things and to find little beacons of hope. Even when times are rough and the world may seem dreary to you, hang in there and keep going.