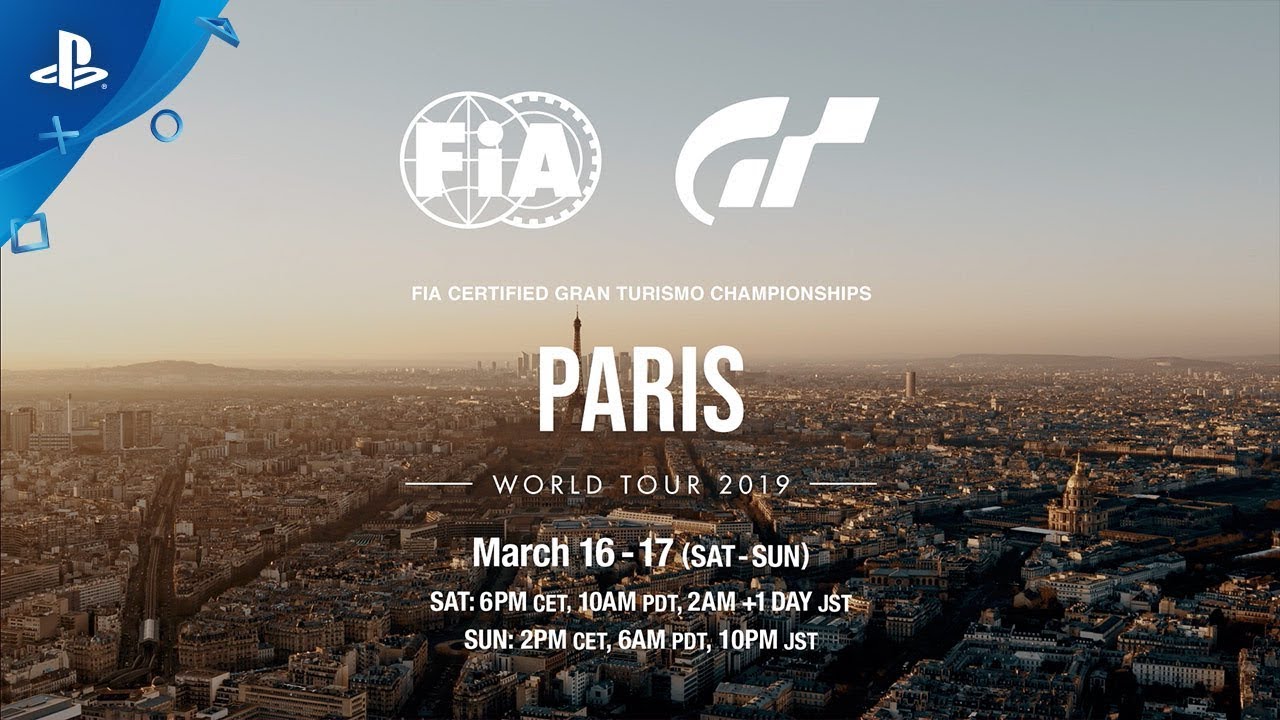 GT Sport's finest drivers go head-to-head this weekend. Catch all the action streamed live from Paris.
The inaugural World Tour live event of the 2019 FIA Certified Gran Turismo Championships kicks off this weekend, and we'd love for you to join us down on the track. All the best competitors from last year's FIA GT Championships will meet again at the Gabriel Pavilion in Paris, and we'll be live streaming every moment from the first dizzying rush of acceleration to the last split-second finish.
As with previous World Tours, there'll be a Nations Cup with individual competitors, and a Manufacturer Series, pitting manufacturer teams against each other – both of which offer a glimpse into the future of the 2019 Series of the FIA Certified Gran Turismo Championships.
Where can I see the action?
You can catch the event live over the weekend at the following times:
Manufacturer Series – 16 March 10:00AM PDT
Nations Cup – 17 March 6:00AM PDT
Links to the streams with commentary for your respective language can all be found here.
Last year was a great success and culminated in a nail-biting final in Monaco which crowned Igor Fraga (IOF_RACING17) Nations Cup Champion, whilst Lexus was driven to victory in the Manufacturer Series by Tyrell Meadows (GT_Academy2013), Vincent Rigaud (Oscaro_SkyPikmin) and Kanata Kawakami (Kawakana222). I am excited to see what this season has in store!
We hope you look forward to this thrilling first event of the 2019 World Tour, and remember you can find all the latest GT info here on PlayStation.Blog and on the Gran Turismo website. Until next time drivers, we'll see you in Paris!