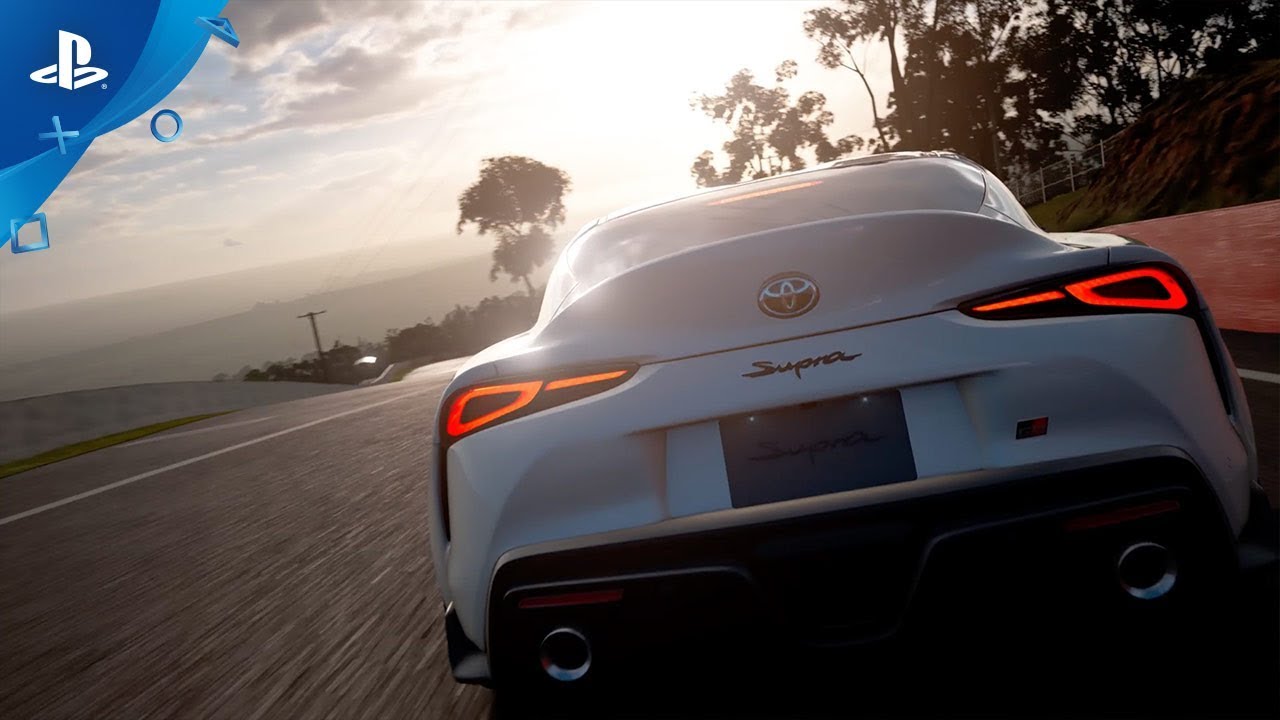 Here's what's new in today's Gran Turismo Sport update, headlined by the return of the Toyota Supra.
Live as of today — patch 1.34* is available for all GT Sport drivers to download and enjoy! This month's free content update features a selection of stunning vehicles, from elegant European supercars to the return of Toyota's flagship Supra. Players will also get to experience a gorgeous new circuit nestled in the mountains of Japan's southwestern island.
New Vehicles
Five new vehicles are gracing the tarmac at Brand Central this month, including the new Toyota GR Supra RZ '19 which made its debut at this year's prestigious North American International Auto Show.
Toyota GR Supra RZ '19
Pagani Huayra '13
Mercedes-Benz SLR McLaren '09
Mazda Eunos Roadster (NA Special Package) '89
McLaren F1 GTR – BMW (Kokusai Kaihatsu UK Racing) '95
New Track — Autopolis International Racing Course
The picturesque Autopolis is a challenging race track located in the middle of a mountain range on the southwestern island of Japan. While sector one is a simple high-speed section, complex consecutive corners of all speed ranges await players in sectors two and three. With a maximum upward slope of 7.2% and 10% downward, there are plenty of ups and downs on this track, and driving a full lap without mistakes requires high concentration.
GT League
This month, to celebrate the release of the Supra RZ '19, we've added a dedicated league event which pits old versus new, as well as updated five existing events with new rounds.
New Event:
Supra Legend(Amateur League)
Beginner League Updates:
2 new rounds added to the Mazda Roadsters Cup
Amateur League Updates:
2 new rounds added to the Mazda Roadsters Cup +
Professional League Updates:
2 new rounds added to the Premium Sports Lounge
2 new rounds added to the All Japan GT Car Championships
Endurance League Update:
1 new round added to the Gr.3 Endurance Series
Finally, in Scapes mode, this month's new track, Autopolis has been added, allowing players to capture stunning new shots of the premier racing circuit against a gorgeous mountainous backdrop.
We hope you enjoy this month's update and remember you can find all the latest GT info here at PlayStation.Blog and on the official Gran Turismo website. Until next time, drivers, we'll see you out on the track.
*Internet connection required.