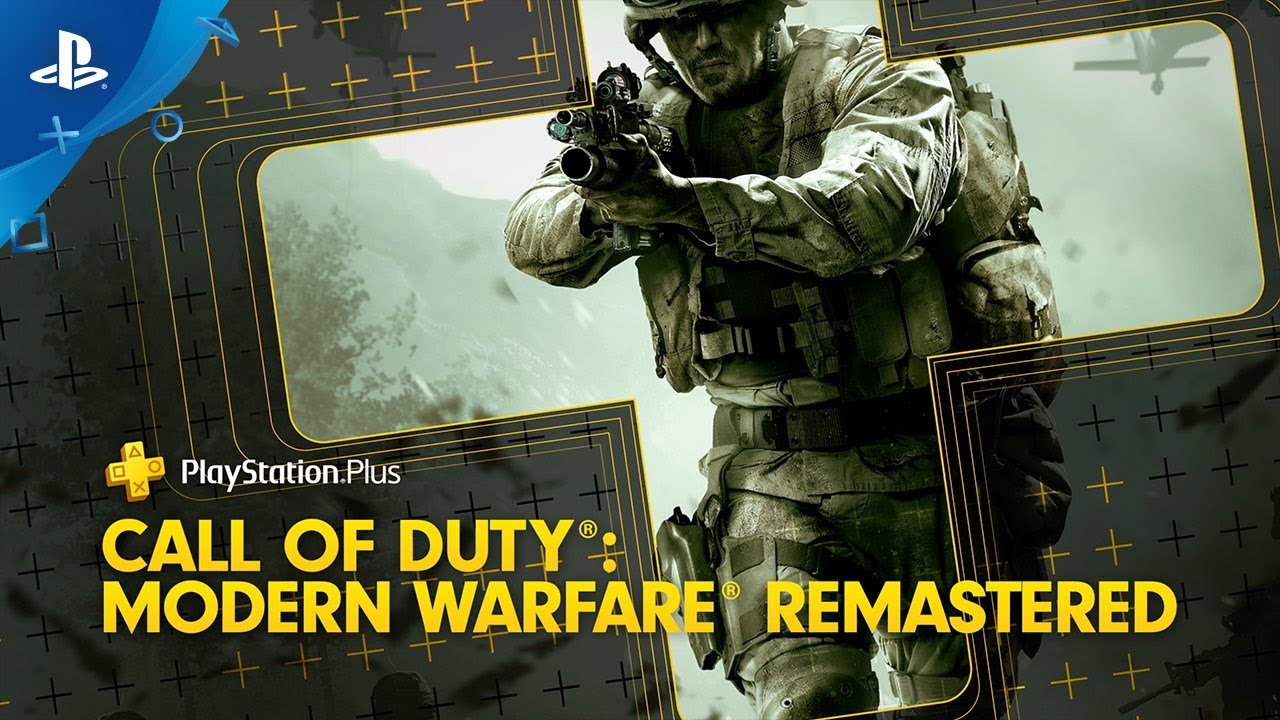 Experience a milestone in Call of Duty history or explore a mysterious, uninhabited island in The Witness.
Two brand new titles join the PlayStation Plus free game lineup on March 5, offering dramatically different gameplay experiences. Let's take a look.
Activision's colossal Call of Duty series is truly part of the fabric of modern gaming, and it was in 2007 that developer Infinity Ward took the console world by storm with its contemporary spin on the popular action series it helped create. 2016's Modern Warfare Remastered brought the classic back in full HD for a new generation of gamers, while respectfully retaining its first-class gunplay and brilliant level design.
Download it with PS Plus this month to relive a true FPS classic (in glorious dynamic 4K on PS4 Pro when played on a PS4 Pro system and a 4K display).
From the developer of the charming puzzle-platformer Braid back in 2008, creator Jonathan Blow promptly returned to the drawing board and spent the next eight years working on an ambitious follow-up.
The result was 2016's The Witness — an enigmatic first-person puzzler set on a seemingly-deserted tropical island, dotted from one end to the other with a vast network of interconnected puzzles.
Boasting spellbinding narrative twists and an unbeatable sense of satisfaction in conquering each puzzle, The Witness is a benchmark in design and environmental storytelling. Download The Witness on PS Plus this month for a slow-burning test of the old grey matter.
Both titles will be available to download from PlayStation Store from March 5 to April 1, 2019.
In the meantime, you've still got time to download February's PlayStation Plus titles.
's heady cocktail of sandbox assassinations should keep you busy trying to perfect the flawless hit, while mastering 's 'Art of Battle' for truly devastating takedowns will take time and patience.
If you haven't tried them, then now's your chance — they'll be available until March 4, 2019.
As a reminder, PS3 and PS Vita games will no longer be part of the monthly free games line-up for PS Plus. If you haven't added the following PS3 and PS Vita titles from the February games line-up to your library yet, they will remain available until March 8, 2019:
, PS3 (Cross-Buy with PS Vita)
, PS3
, PS Vita (Cross-Buy with PS4)
, PS Vita (Cross-Buy with PS4)
Any PS3 and PS Vita games you've already downloaded, or will download, prior to March 8, 2019, won't be affected by this change. Those games will still be part of your PS Plus games library as long as you remain a member. Your game saves and other benefits of PS Plus will also remain the same.
Finally, the PS Plus specials this month have some great titles including
at 40% off and both and at 50% off. Act fast! The PS Plus specials for February are available until March 5, 2019.
We thank you for your support and we'll see you next month!
*Internet connection and PS Plus membership required for online multiplayer.