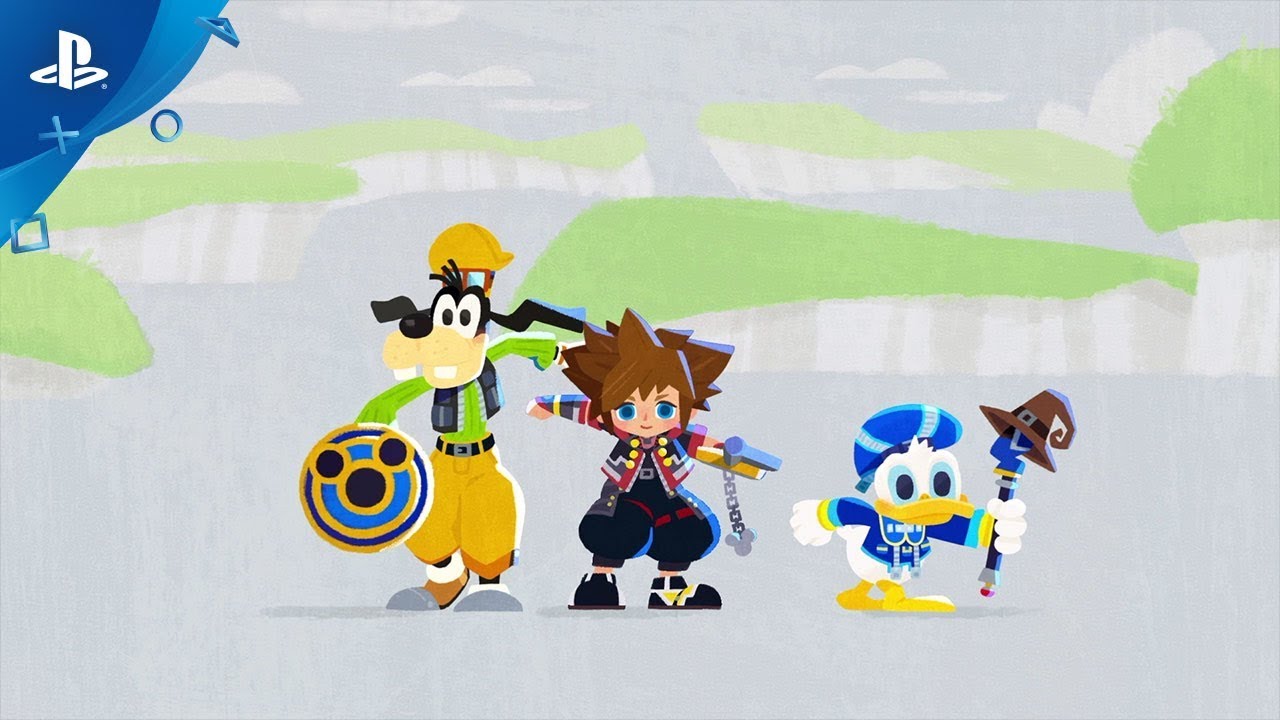 As Sora, Donald, and Goofy prepare to face their greatest challenge, executive producer Shinji Hashimoto takes a moment to reflect on the groundbreaking series.
Hello, Kingdom Hearts fans! I can't believe this day is finally here! We're extremely excited to launch Kingdom Hearts III on PlayStation 4 today.
Sora and his friends have grown a tremendous amount since his story first began in Kingdom Hearts. As we head into the launch of Kingdom Hearts III, he's become an incredibly strong and bright character supported by his trusty companions, Donald and Goofy, and his many friends he's made over the course of the series. Sora's journey is really a tale of the power of friendship, and how friends can come together to overcome hardship, support each other through difficult times and spread positivity within a dark world.
As you get started in Kingdom Hearts III you'll be able to adventure through an array of new worlds and make new friends from iconic Walt Disney Animation Studios films like Frozen and Pixar Animation Studios films including Toy Story, Monsters, Inc. and more. You'll also be able to enjoy a variety of new and exciting features like the Attractions which build on the series iconic gameplay. Personally, I hope that fans will enjoy the updated Gummiship gameplay — I'm having a blast building new ships!
It has been an honor to be a part of this series from the beginning. To think that it all started from a conversation in an elevator when Square Enix Japan was in the same building as Disney! I have so many fond memories surrounding Kingdom Hearts, from working on the games to meeting fans around the world at events. As I mentioned earlier, Kingdom Hearts has always been about the power of friendship, and the passion and positivity of the series' fans demonstrates that it is a message they have taken to heart. From the bottom of my heart, thank you for your support and for following along on Sora's incredible journey. We hope you enjoy what we've created for you!
In closing, I'd like to leave you with my favorite quote: "My friends are my power!"
Sincerely,
Executive Producer, Shinji Hashimoto