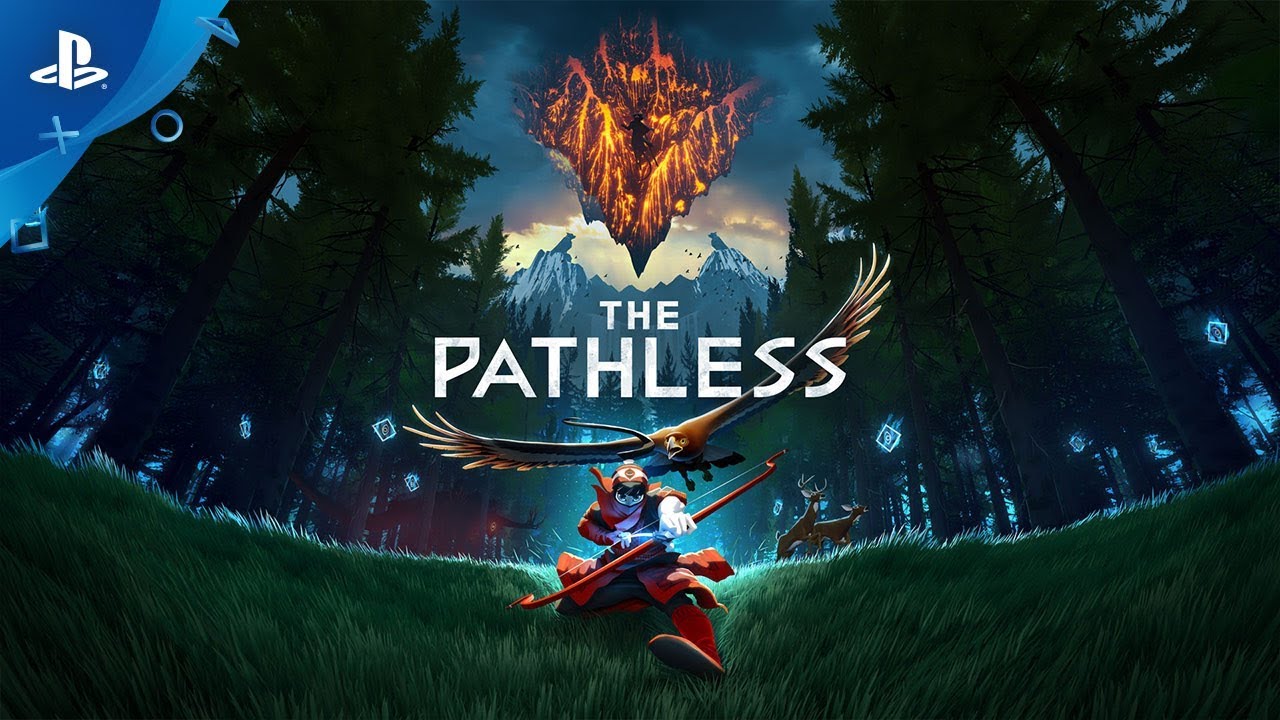 Here's your first look at the stunning new world from the creators of Abzû
Since the day we released Abzû, the team at Giant Squid and I have been focused on creating a new adventure. The Pathless is rooted in our signature artistic and atmospheric style, but adds some new excitement to the mix. I'm thrilled to finally be able to share some details about it with you!
The Pathless is a mythic adventure where you play as the Hunter, a skilled archer who explores a mysterious cursed island with an eagle companion. Your goal is to lift an unnatural shroud of darkness that plagues the world. As you bound acrobatically through dense forests, you will hunt prey, discover ancient ruins, and form a deep bond with your eagle. But beware: dangerous spirits also lurk in the woods. If you aren't careful, you may become the hunted yourself.
The Hunter is graceful and moves smoothly through the forest with the eagle flying close beside her. To let you truly feel the Hunter's skill and agility, we took a unique approach to the design of our archery mechanics. We wanted to make cool trick shots effortless while you run, jump, and even glide with the help of your eagle. In many games, it's difficult to run while also lining up shots, so they often turn on slow-motion while you are moving quickly and aiming. All I'll say for now is that we found a different, simple solution that allows you to keep moving at full speed while shooting targets, pulling off cool chains of bullseyes as you navigate. It's feeling really great to play.
Giant Squid games are defined by their powerful atmosphere, and by the emotional connection that it creates between the player and the world. When we were starting this project, I traveled to the pine and redwood forests of Oregon and Washington to feel that connection for myself. Those dense woods evoke the sense of being in an ancient world, lost in time. We are evolving the technology we used to make Abzû to recreate that mystical feeling in The Pathless, with an even bigger world full of history, secrets and beautiful spaces.
Like Abzû, The Pathless is built on fluid movement, majestic environments and a connection with the natural world. But this time, I wondered what would happen if we heightened the sense of speed, action and daring adventure. The result of combining these elements is an experience that has the DNA of Abzû, but that I think will surprise you.
This is just the beginning- The Pathless is still in development and we will be sharing more details about the game from here on out. Be sure to keep up with us on twitter and other channels. I look forward to when The Pathless is ready for you to experience. -And yes, you will be able to pet the eagle!