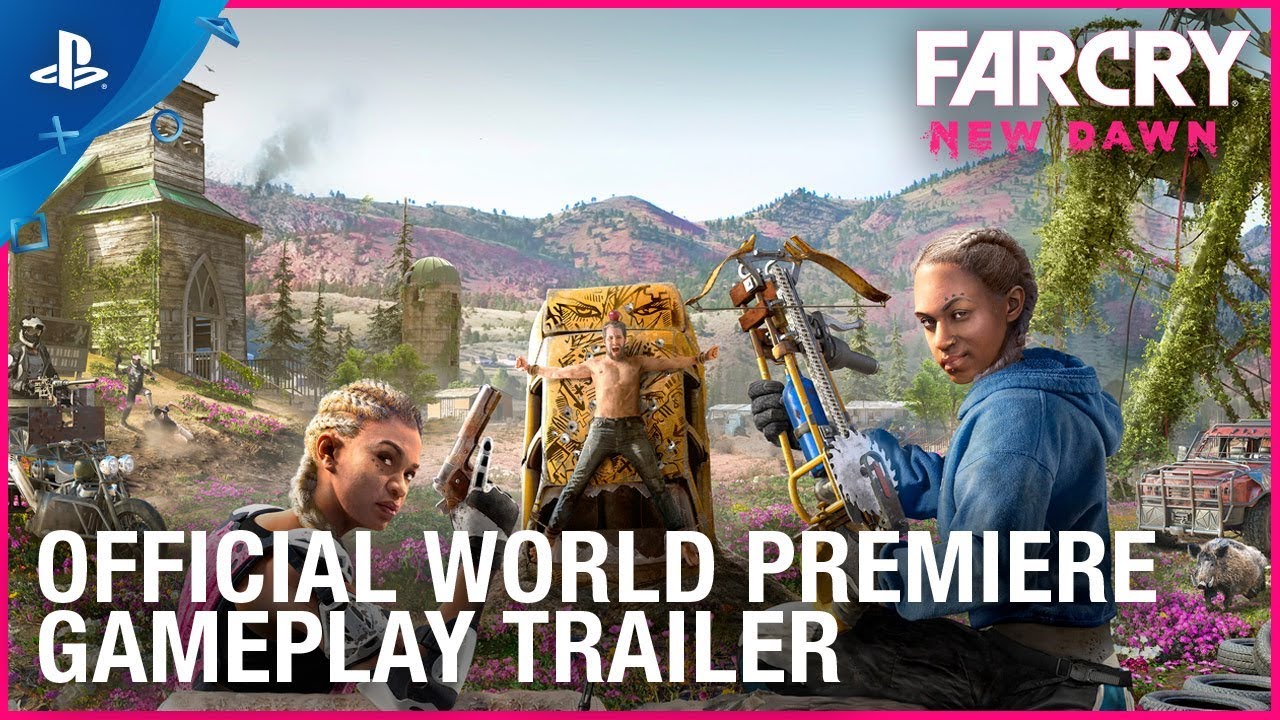 A wildly transformed world becomes a post-nuclear playground on February 15
Far Cry New Dawn – the standalone sequel to Far Cry 5 coming to PlayStation 4 on February 15, 2019 – takes us to a world that's just beginning to emerge from global nuclear destruction. Set 17 years after the catastrophe, Far Cry New Dawn unfolds in a drastically transformed Hope County. Nature has bounced back and taken over, giving way to a brilliantly colorful superbloom phenomenon. Survivors have begun to build a new, makeshift community from the ruins, and you may recognize some of them from Far Cry 5 – like Pastor Jerome. This new world isn't all wildflowers and hope, though, because the Survivors now face a new threat: the Highwaymen, a roving band of scavengers led by a merciless pair of twin sisters, Mickey and Lou.
The Twins were children when the apocalypse hit, and the lessons they learned growing up on the harsh new frontier gave them a vicious, live-for-today outlook – one they share with their followers. The nomadic Highwaymen wander the countryside, stripping the meager resources from every place they visit, and either killing or recruiting everyone they meet. Now, they've turned their sights on Hope County, and if the Survivors are going to withstand the onslaught, they're going to need your help. (And the help of your co-op partner, if you decide to team up with another player.)
Building a defense against the Highwaymen will take more than a quick trigger finger. You'll need to ally with the Survivors, and help them rebuild the Homebase, called Prosperity. The Homebase is also where you'll be able to craft makeshift weapons and vehicles, and train a new generation of Guns and Fangs for Hire – including Timber, the Akita who may just become your new best friend. You'll also be able to use it as a launching point for Expeditions, missions that will take you far beyond the borders of Hope County to explore wetlands, canyons, and other new locations around the country. The Expeditions will be different for every playthrough, meaning there'll be plenty of unpredictable chances to blow stuff up and wreak havoc among your enemies. The battle against The Twins comes to PS4 on February 15, so get ready to cobble together a DIY arsenal and face the new threat.