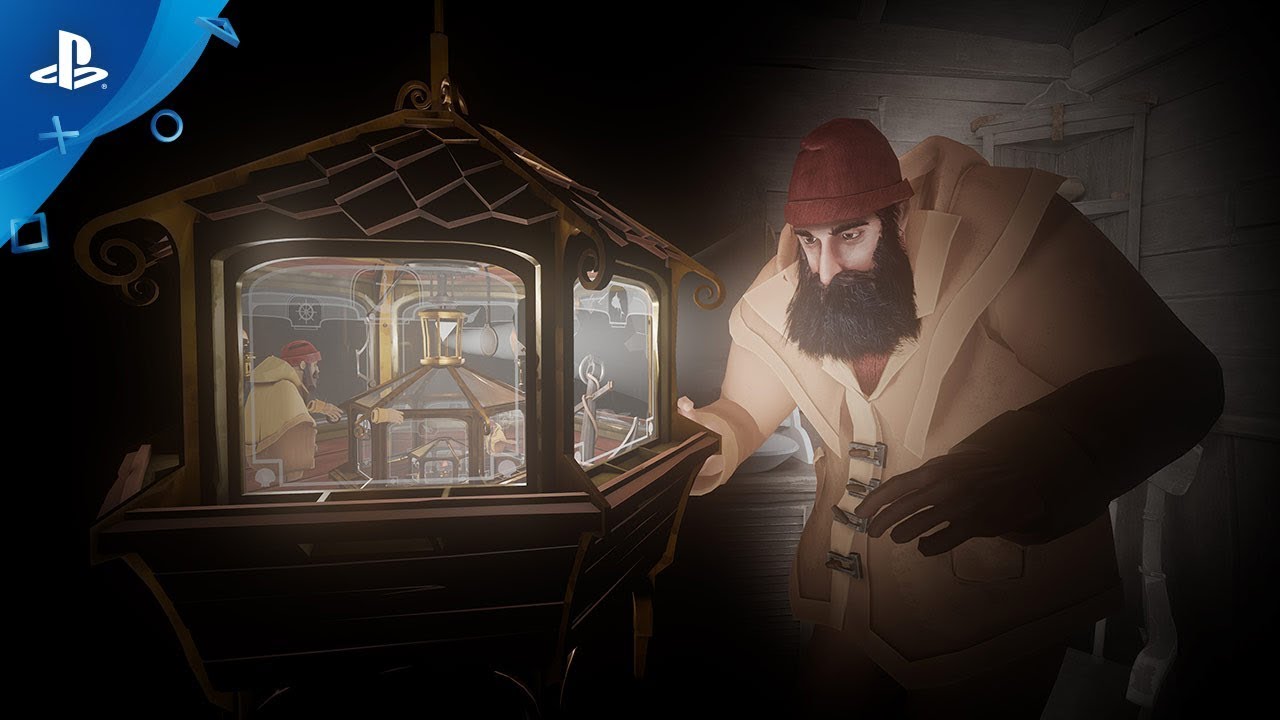 Innerspace twists and bends reality to create a multidimensional nautical adventure.
Hello, I am Balthazar Auxietre, co-founder and creative director of Innerspace. Our upside-down, inside-out VR puzzle adventure game A Fisherman's Tale is launching in January 2019 and we're happy to share some more details on the game.
You play as Bob, a puppet, living a cozy life in an old lighthouse, isolated from the rest of the world. But as you try to leave your cabin, you realize quickly that the world outside is not at all what you expected: you're just a little wooden puppet trapped inside the model of a lighthouse! And this model is replicated inside and outside of the room, like Russian dolls.
Playing with the amazing sense of scale only possible in VR, we invented a unique mechanic based on the recursion principle. It all started with a character in a room within a room, and in each room, that same character's moves were replicated at different scales. The effect was stunning and we knew right away we had stumbled upon an extraordinary way of using VR.
The gameplay and story soon followed, built closely around this principle. In a way, this is a co-op game but instead of playing with others, you're teaming up with multiple dimensions of yourself. We imagined a series of multidimensional puzzles that will have you twist and bend your newfound, peculiar reality, and which we hope will surprise and enchant you.
Have a look at the all-new gameplay trailer released today to see it in action.
On your journey you will also meet a range of quirky characters, who play a big role in the special tone of the game. We worked with talented voice actors (the game's voiceover has been localized for English, French and German), and hope you appreciate the care and love we put into bringing these crazy sidekicks to life!
But besides the fun, we wanted to bring something meaningful and poetic to this game. What does it mean to be inside a replica, in an elusive virtual world? A Fisherman's Tale at its heart is a story about breaking away from illusions to find truth. So we hope you'll enjoy the ride and maybe learn something about yourselves along the way…
We hope you will love its weirdness and colorful art style, and will be amazed and challenged by its quirky puzzles when you play A Fisherman's Tale in January 2019!