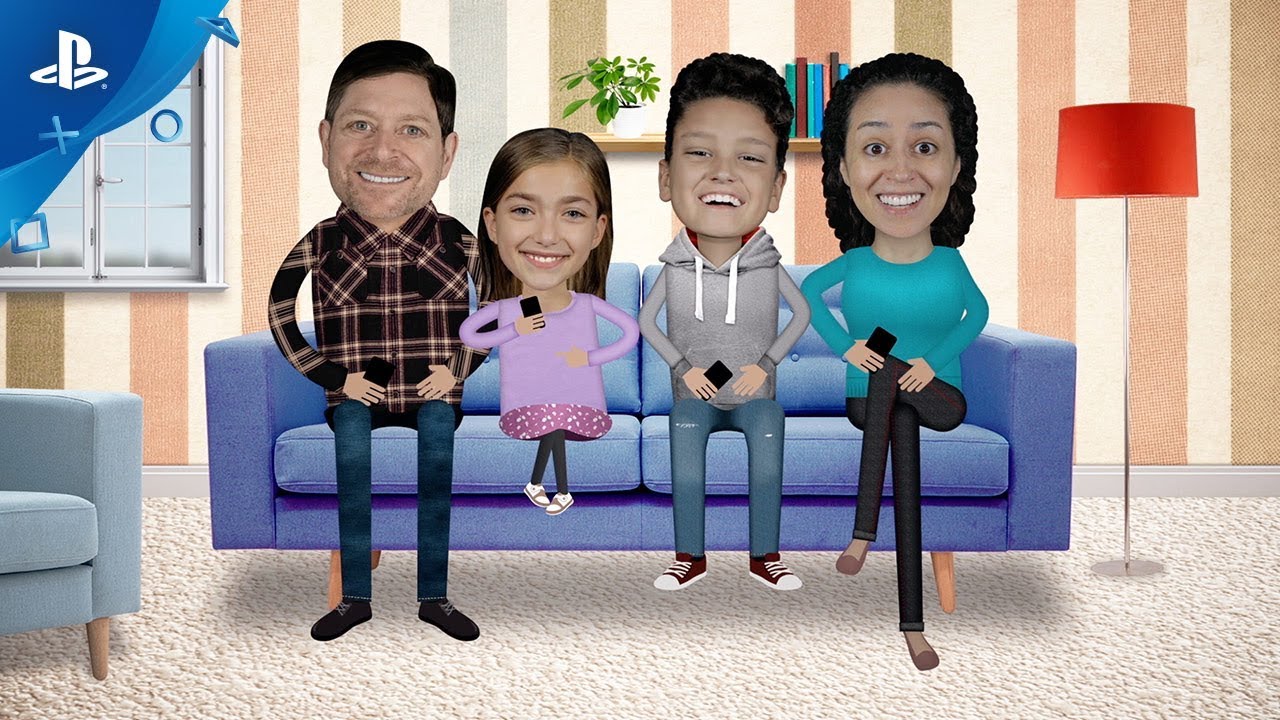 Grab your phone and battle friends and family across four different modes and 90 hilarious mini-games.
Hello, PlayStation fans! It's Lau again, the Creative Director behind Chimparty*. I'm here to tell you that it's almost time to stop monkeying around, swing over to PlayStation Store, and grab your copy of Chimparty ! We're super excited to share it with all of you tomorrow!
You might be wondering what it is you can expect from Chimparty?
Well, the first thing you should know about our family-friendly and accessible party game is that it's got four great game modes and ninety mini-game levels to enjoy! Whether you're up for a session with the fam or a group of friends, you're sure to have a blast competing to see who's top of the troop!
Whether the stakes are for who's doing the dishes in a family challenge, or you're just playing for bragging rights against your pals, Chimparty has a game mode to fit the scenario. But it is up to you to find a good reason for a rematch, should you be "unlucky" the first time around!
If you like to roll dice, then I suggest you start up the Board Game mode. This is the main game mode of Chimparty where two to four players will adventure through a beautiful game board, and play mini-games across the Jungle, Haunted, Pirate, Wizard, and Alien themes.
In the Board Game mode, you move spaces on the board according to the score you get in the different mini-games. Don't worry too much on lagging behind the other players, if this happens you get to roll the die to see if you can catch up!
When you get further through the board, the dice will change based on the area you are currently in. This is where you can get to take back the lead from the winning player with a cannonball effect from the Pirate dice, or even stir up some havoc with the Wizard dice that can allow you to swap places! Who said anything about Chimps playing fair?
Chimparty also allow you to traverse the board game world on your own in the Solo Challenge game mode. Here, Orangutan Bob will be chasing you through different levels of difficulty. This is where you can really put your skills to the test, as you will need to score a lot of points to avoid getting caught!
If you are in the mood for a more curated experience, you should look into the Custom Game mode that allows you to make a game pack with your very own mini-game favorites. Some of my own favorites include Basket Head and Monkey Shot!
If you're low on time and want to get into the action right away, then check out Quick Play, our last game mode, a studio favorite for getting straight into the action. In Quick Play you'll be thrown into 10 random mini-games in rapid succession to quickly determine who's the real 'Chimpion' of Chimparty!
…Oh. And did I mention that this is a one-button game? It always leaves one hand free for grabbing snacks and beverages without having to worry about getting your phone sticky!
Perfect fit for a party game, if I do say so myself! Get your pals, grab some snacks, and pick up your copy of Chimparty tomorrow!
And don't forget about the rest of the PlayLink titles* available tomorrow, which includes Knowledge is Power: Decades, Just Deal With It, Melbits World and Ticket To Ride!
* Compatible mobile device and Companion App required. For more information, visit www.playstation.com/playlinkcompatibility.