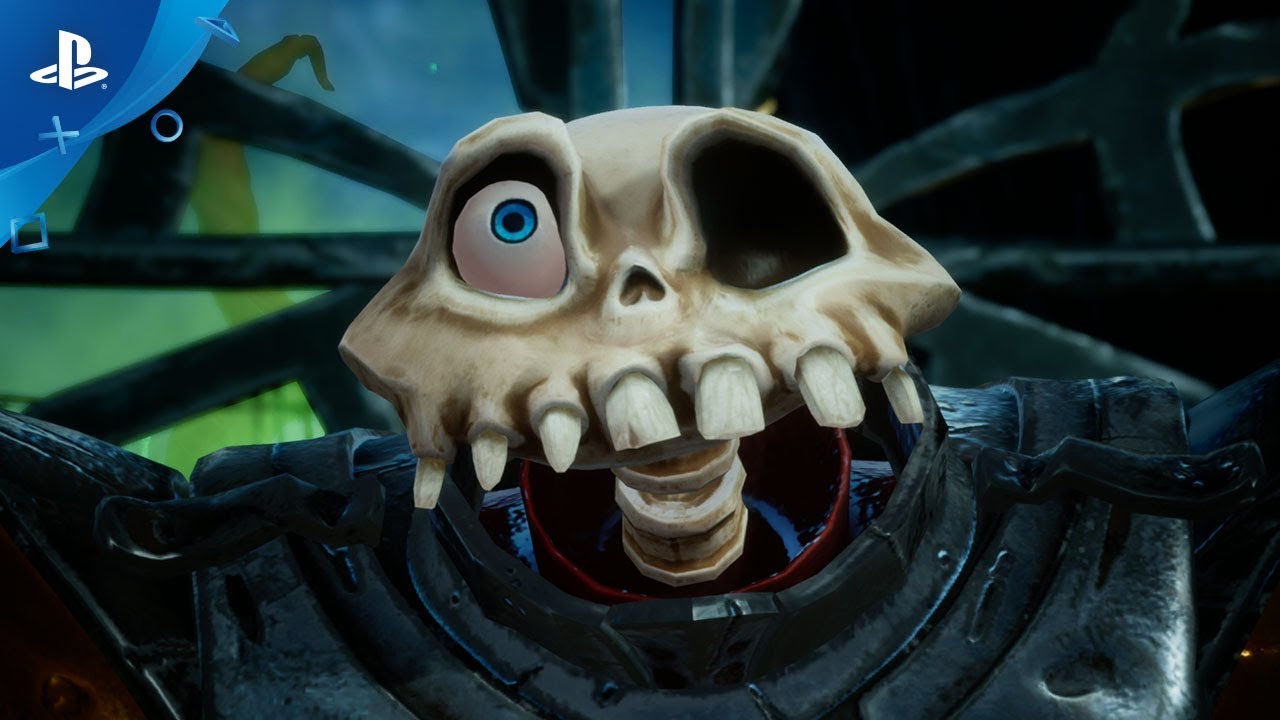 Happy Halloween! Watch the first trailer for MediEvil, rebuilt from the grave up for PS4.
Friends, ghouls and yearning spirits, we have the frighteningly good fortune to unveil the first trailer for MediEvil for the PlayStation 4.
Sir Daniel Fortesque first shook off his premature burial 20 years ago and has had a dedicated fan base ever since. We believe those of you who come to this title anew will find the bones of the story remain strong.
MediEvil follows the story of Sir Dan, an unlikely champion who met an unfortunate end on the field of battle. He receives a chance at redemption when his nemesis, the evil sorcerer Lord Zarok, accidentally resurrects him 100 years after that fateful day. Lord Zarok seeks to conquer the Kingdom of Gallowmere, and only the skeletal Sir Dan stands between Zarok's army of the undead and the kingdom he swore to protect.
Whether you picked up the original or never heard of the original, we know you'll love the sword swinging, perilous puzzles and enchanting environments. Brought back to life by our International Software Development team in partnership with Other Ocean Interactive, this a full remake of the original PS1 classic – with all of the scarecrows, zombies, werewolves, and mace-wielding knights lurking in the kingdom with more detail and personality than ever before.
We'll exhume more information about MediEvil in the upcoming months, so stay tuned to PlayStation.Blog.
From Sir Dan and all of us here at PlayStation: Happy Halloween!