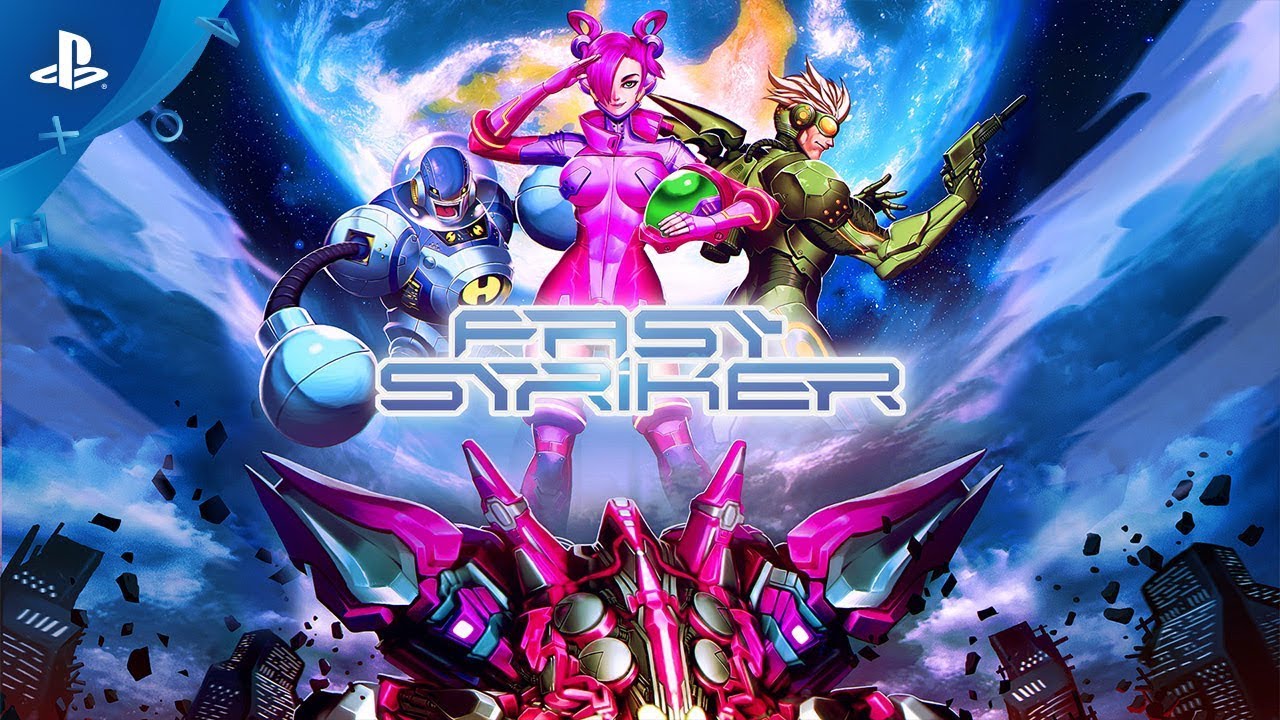 Featuring four game modes, six stages, and more than 40 unique enemy types.
Hello everyone, I'm René from NGDEV, a small video game development team based in Germany. We've been making 2D arcade games for more than 10 years. Perhaps some of you know us from our games such as Gunlord or the upcoming Kraut Buster.
Today we're very excited to announce our partnership with eastasiasoft to bring our retina-scorching vertical 2D arcade shoot 'em up Fast Striker to PS4 and PS Vita. Fast Striker will launch at PlayStation Store on October 16 for $6.99 and supports Cross-Buy.
Like many of our games, Fast Striker features nice CGI graphics and a strong emphasis on scoring. The console port is based on the latest 1.5 update, which contains four different game modes (Novice, Original, Maniac and Omake) and six stages, including more than 40 unique enemy types and huge boss battles.
Fast Striker is very accessible to both expert and beginner shoot 'em up fans. The novice game mode provides a good entry level to learn enemy and bullet patterns. The longer you play, the more credits you earn, which makes the game easier to complete. Once you feel more comfortable with the game, we recommend you try out the other game modes, which are not only more difficult but also feature different spaceships and scoring systems.
As soon as you feel like a pro, try to complete the game on a single credit (the ultimate test!) and defeat the hidden boss to see the true ending of the game. We've also added a large variety of Trophies to the game, including Platinum Trophy support.
Performance is hugely important in arcade games, especially shoot 'em ups, which is why we've put a lot of effort into the PS4 and PS Vita ports. As a result, both versions run at a silky smooth 60 frames per second. Furthermore, we've added a couple of new features, including fully customizable button controls and adjustable screen settings, such as scanline and screen-scaling support.
With six stages, over 40 unique enemy types, super smooth 3D-scrolling backgrounds and huge bosses, we hope you're as excited about the Fast Striker PS4/PS Vita release as we are. Make sure to look for Fast Striker at PlayStation Store on October 16. I'm happy to answer any questions you may have.