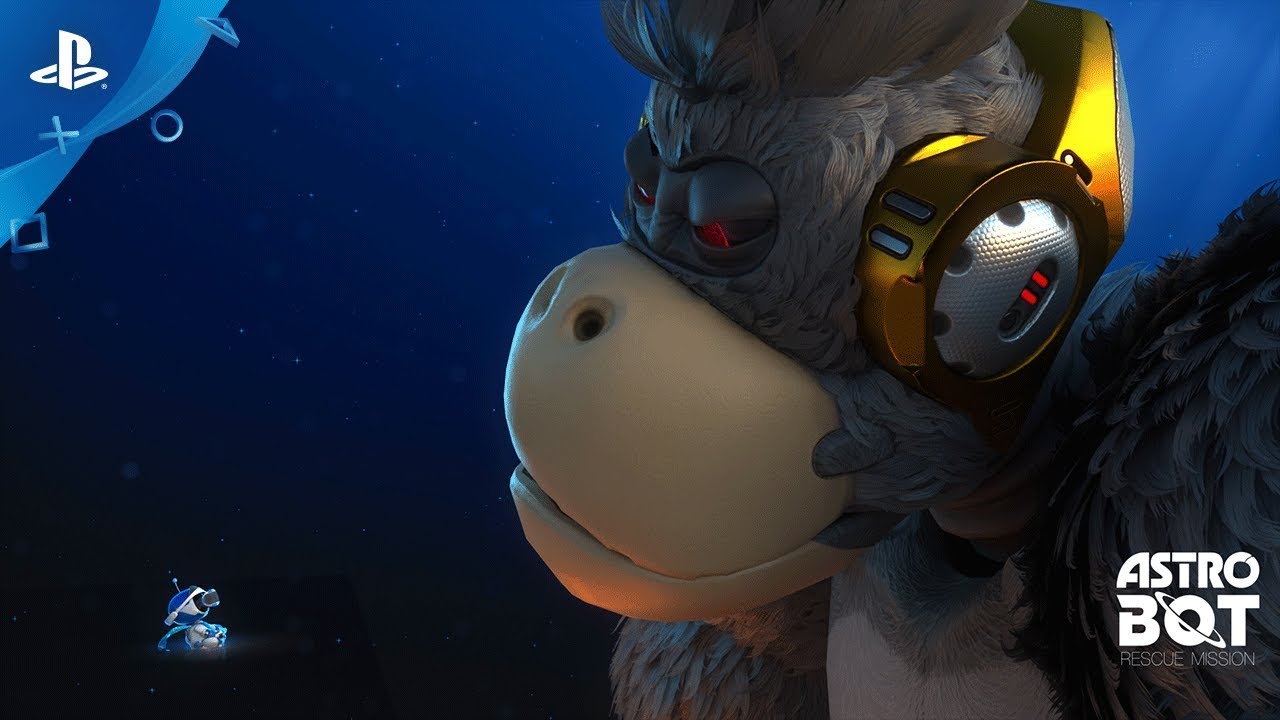 Take a peek at some of the imposing enemies you'll face in Japan Studio's adorable PS VR platformer, launching one week from today.
Hi everybody, this is Nicolas Doucet, Creative Director of Astro Bot Rescue Mission over at Japan Studio. I hope you guys are getting ready for our new action platformer landing on PS VR on October 2. Not long to wait now!
Today I'm back to share with you one of my favourite aspects of Astro Bot Rescue Mission: enemies and big, bad bosses!
Any great action game needs its roster of bad guys and we put extra care into designing enemies that complement the VR gameplay to create a thrilling action platforming game.
In the video above, I catch up with Tuyen Ngo, the Programmer behind the bosses, as well as Sebastian and Jamie, respectively Art Director and Lead Animator who gave them life.
You and Astro will come across a wide range of enemies from cannon fodder lashing at Astro to more advanced enemies, such as electric, splitters, spiky, stompers all requiring various techniques to defeat. Though they are deadly foes, they all benefit from a precise character design making them feel very tangible in VR.
As a VR player, you also exist in this world in first person and larger enemies will not hesitate to attack you, occasionally causing damage to your visor or blocking the view, exposing Astro to new dangers. Using your body, you will need to dodge incoming attacks by leaning, distribute a few headbutts, and use your deadly DualShock 4 gadgets to put an end to them.
And of course, Bosses will stand in your way at the end of every world. These bosses are huge and create an amazing sense of scale in VR. Defeating them will not be a small affair though and your platforming and gadget skills will be put at use. Every one of them features a unique finale with a special mention for the final boss. And you'll have to play to find out!
That's all from me! Enjoy this video and we'll see you very soon with more Astro news as we near launch on October 2. See you around!