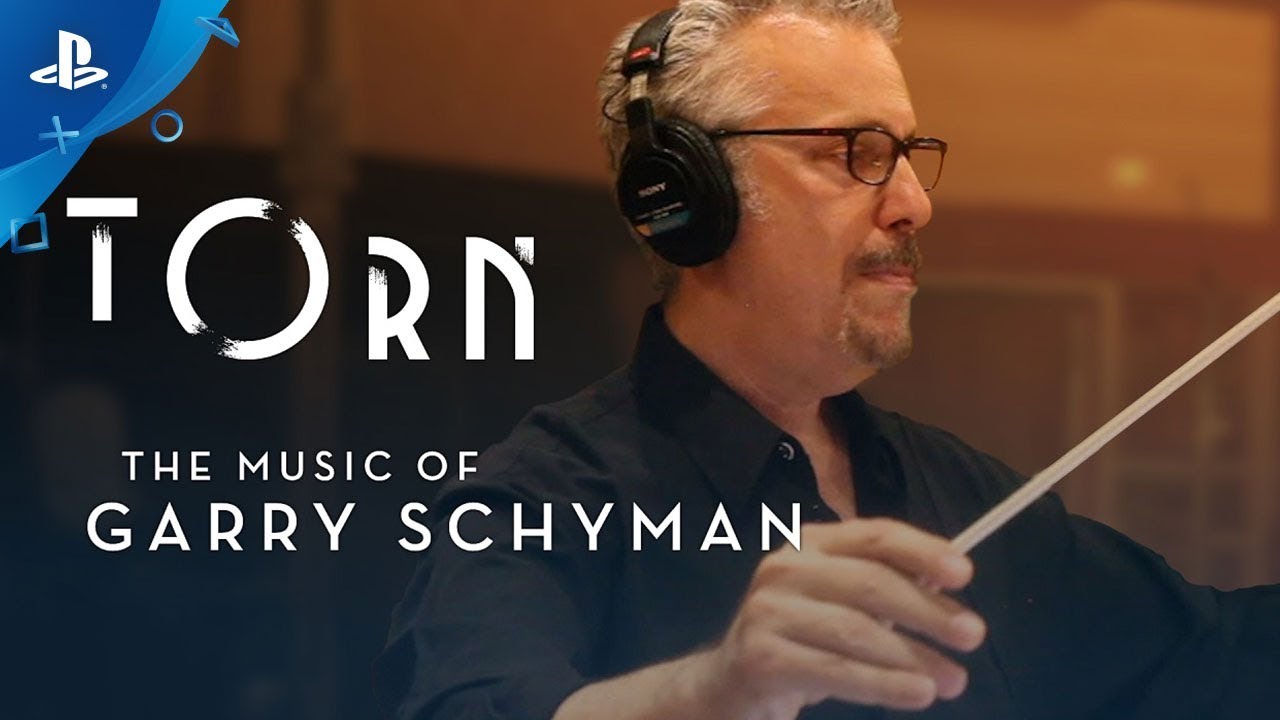 The dark atmosphere of PS VR puzzler Torn would not have been possible without its world-class soundtrack composed by Garry Schyman.
It's been a little under a month since we launched Torn, and we've been thrilled with the reception from fans and critics. Every developer wants positive reviews, but when you see quotes like, "Torn is one of the better puzzlers in gaming. Full stop." from Shacknews, it's extremely exciting. Our goal with Torn was to drop you into a mysterious world and make the player figure out the rules. Neill Glancy, our creative director, led the project.
"Early on in Torn's ideation, we knew we wanted to create a super premium VR experience," Neill says. "We had to combine a deep and interesting story with AAA graphics and physics simulation, all driven by a world-class score." And when it came to crafting that score to match Torn's atmosphere and tone, it would have been impossible without Garry Schyman's stunning soundtrack composition.
Neill worked very closely with Garry over the course of development.
"Sound and music can sometimes be underestimated in games projects, but I've always felt it's at least one third of the product," Neill says. Constructing the audio elements, however, was no simple task since the game's narrative and score were composed simultaneously. We knew we would need themes for Talbot, Rena, the title sequence and individual rooms, so we scored these first knowing they were unlikely to change. This afforded us the time to address and iterate on the compositions that may have shifted gears as the game developed.
The music sets the tone for our fantastical world, where you want to explore deeper. There's always a looming sense of darkness and mystery, an underbelly beneath the mansion and within Talbot's heart.
"Garry's music brings the 'breath of life' to exploring the mansion, as well as the story's more tense and dramatic moments," Neill recalls. As more and more players discover the secrets within the mansion, we hope they'll go back and listen to the soundtrack. When they close their eyes, we hope they'll get that tingle in their spine as they're warped back into that experience. "Good music at the right time and with the right tone immerses the player emotionally inside the fantasy of Torn's world."
The relationship with the player in VR is about as close to implanting memories as you can get. Playing the game isn't just entertainment, it's a fully-lived experience.
"Some of the instruments that were used in the performance were extremely rare and valuable, and I would like to take this moment to thank all the musicians who worked so hard to bring the score to life," Neill praises. "We hope players enjoy the presence and emotion that the music brings to the game. Behind the scenes it was a lot of work, but we are very proud of the final result."