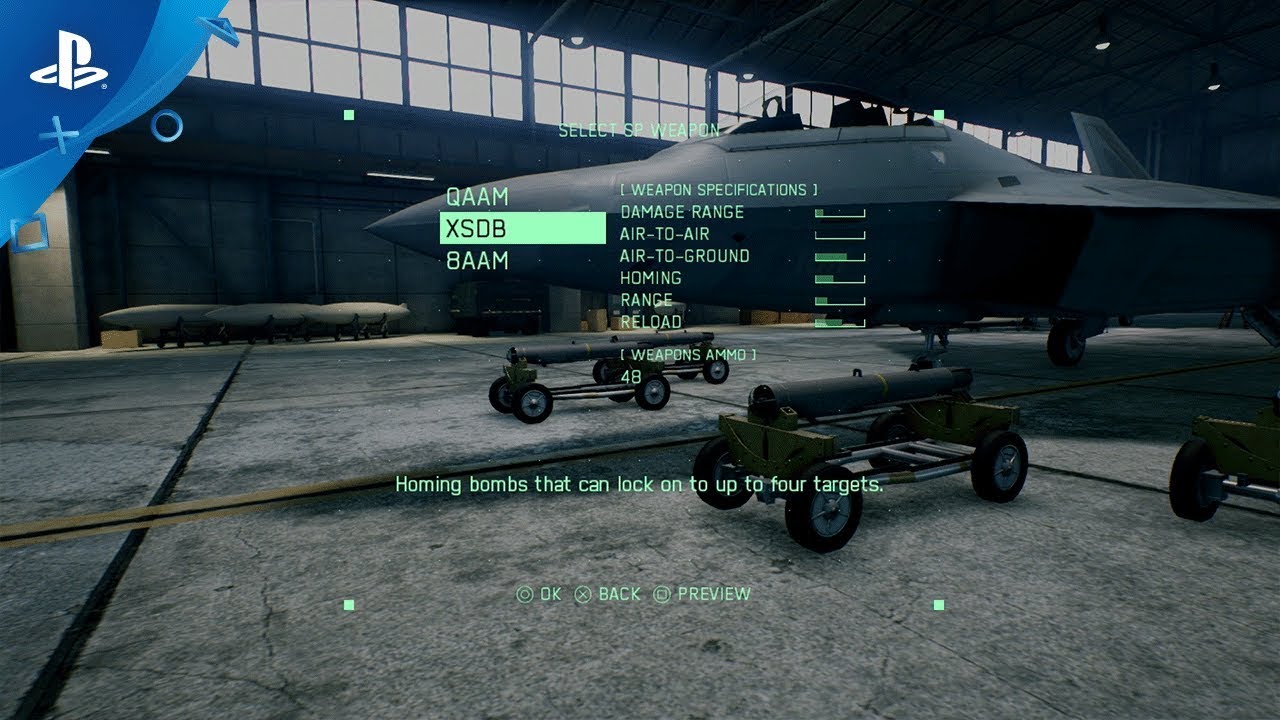 Strap into the cockpit January 18 on PS4 and PlayStation VR.
Hello Ace Combat fans! It's time to jump back into the cockpit and feel the rush of superior air power! You are invited to climb into the most advanced warplanes ever developed and fly headfirst into breathtaking cloud-filled skies and cityscapes and experience some of the most intense aerial battles ever presented in the 20 years of the Ace Combat series' history.
Here are just a few of the planes you'll be able to fly:
F-22/A Raptor
F-35C Lightning II
Eurofighter Typhoon
Sukhoi-35 Flanker E
F-16C Fighting Falcon
F/A-18F Super Hornet
A-10A Thunderbolt II
Sukhoi-33 Flanker D
F-15C, F-15E, F-15K
Sukhoi-30SM
Mig-29A Fulcrum
F-14D Tomcat
F-2A
And on top of that, you will also be able to feel the thrill of flight in Virtual Reality, a mode exclusively available on PlayStation 4!
Lastly, we're super jazzed to be able to offer a very special™ offer. Pre-purchasing Ace Combat 7: Skies Unknown from PlayStation Store will include the following incentives:
Ace Combat 7: Skies Unknown dynamic theme (delivered instantly)
A McDonnell Douglas F-4E plane and three aircraft skins (delivered at launch)
Ace Combat 5: The Unsung War (full game, delivered at launch)
However, we know some of you prefer to purchase games physically, so this same offer (minus the dynamic theme) will be available when pre-ordering at retail too!
Ace Combat 7: Skies Unknown will be available at retail and on the PlayStation Store for $59.99. A season pass that includes three additional planes, three additional stages, and a bonus in-game music player will also be available for $24.99. You will also be able to purchase a deluxe edition that includes the base game and season pass, as well as acquire the digital-only incentive Lockheed F-104 Starfighter plane.
What plane are you looking forward to jumping into most in Ace Combat 7?