First Contact Entertainment shares tips for new players and some of the updates the team is working on.
Hi guys, Shabs here, Game Director at First Contact Entertainment. We're the developers behind Firewall Zero Hour — the multiplayer FPS that just launched exclusively for PS VR!
Here's our launch trailer, in case you missed it: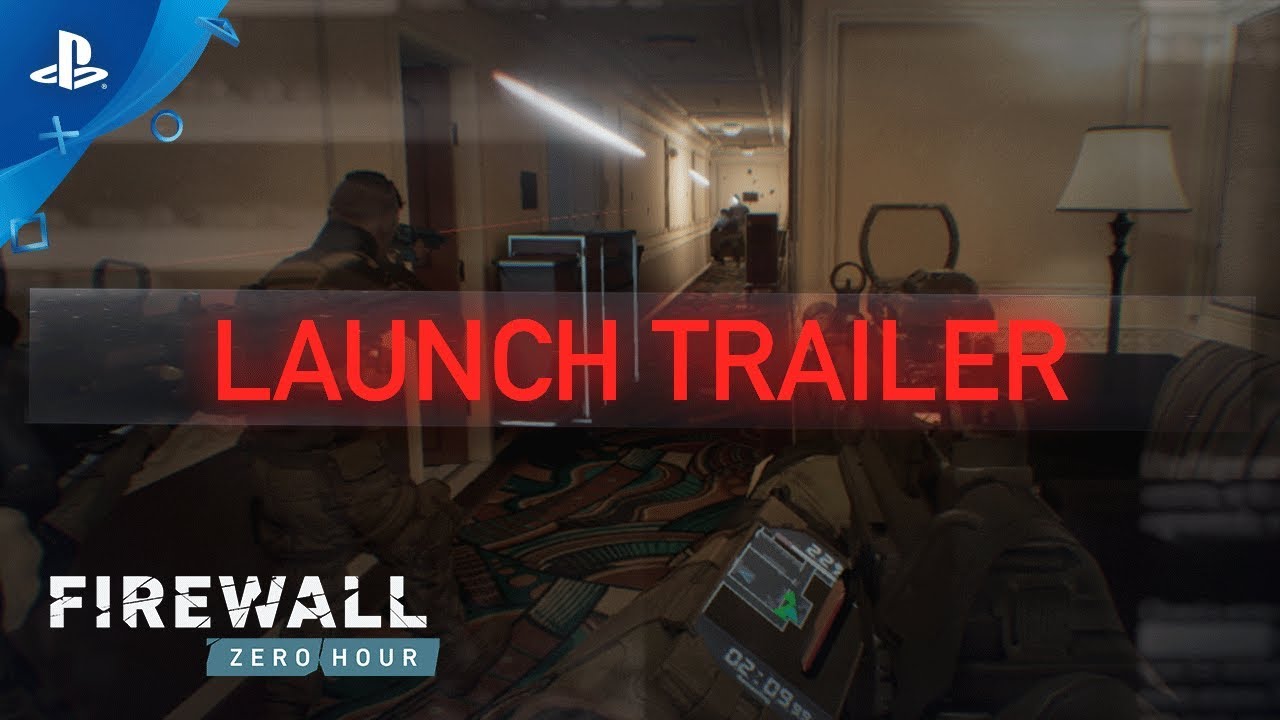 First up, we've been so excited to see the overwhelmingly positive feedback from the Firewall Zero Hour community since launch last week! We have loved seeing all of your posts, comments, and livestreams. Thank you, everyone, from the bottom of our hearts.
We wanted to reconvene, and get a tip sheet ready for those who are just now learning about the game. Here are some tips for how to get started in Firewall Zero Hour, straight from the devs:
If you're new to PS VR, you can play the game with a PS VR headset and either a DualShock controller or Aim Controller. Firewall Zero Hour is also currently available as a game bundle with the Aim Controller, so it's the perfect opportunity to get both, if you don't have them yet.
Say you've just got the game. Awesome! If you're new to VR in general, once you fire up Firewall Zero Hour, it's great to experiment with the different comfort settings available for VR locomotion. In the game menu settings, you can toggle between smooth turning and snap turning. You can also change the "vignette" settings, where you toggle on/off blinders for sprinting.
Stepping into the game. On your first outing, try out the Tutorial, then try out Solo Training for a few different maps. In Solo Training* you'll go up against AI, and get a feel for what it's like to be an Attacker or Defender. You can also experiment with different default loadouts and their weaponry (Assault, CQB, Support).
Once you get the hang of different game mechanics, you're ready try out Multiplayer Training.** You and your teammates will play co-op, going up against AI and learning the value of teamwork by communication. Try out different Contractors in this mode and see how their Primary skills play out.
Now you're ready for Multiplayer Contracts mode — the creamy center of Firewall Zero Hour. In this mode, teams of 4v4 go head to head in public PVP, and the stage is set for unpredictable outcomes. You'll experience what it's like to play as an Attacker, and a Defender, as your role switches after every round. Strategize together in the lobby and throughout the match. Who's staying together? Who's going to flank? Who's going to place mines by the laptop? Who's bringing the revive pistol? Vocal communication with your teammates is crucial to your success.
Experiment with different default loadouts. As a Defender, try the Support loadout, and lay your mines strategically around the laptop. Backs of chairs, tops of tables, and all around doors are fair game when it comes to mine placement locations. As an Attacker, the Assault loadout is great for a variety of maps, thanks to its mid-range assault rifle and powerful frag grenades.
So you've been playing lots of Contracts, gaining XP and Crypto along the way. What are some other ways you can gain XP and Crypto in the game? Look carefully in maps — each match has an Intel pickup that any player can obtain for bonus XP, as well as stacks of Crypto coins scattered around the map.
Weapon and equipment challenges are another great way to improve your skills and earn XP. Every time you activate an Access Point, revive a teammate, or take out an enemy with C4, you are earning XP and leveling up. On that note–did you know you can revive your teammates from afar? Just equip a Revive Pistol as a secondary weapon, unlocked at level 26.
Once you've reached level 4, you can start experimenting with customizing your loadout in the menu. What to spend your Crypto on first? Try experimenting with different weapon attachments. How about a Red Laser Sight, a Suppressor, or a Grip? Perhaps you're saving up for a whole new weapon entirely. The Kruger assault rifle is a favorite for long-range maps, like Docks and Warehouse.
Continue to progress and keep leveling up. Unlock new Contractors. Suit them up to your liking, with camo, facepaint, and a weapon trinket. Is being quick-on-your feet is of utmost importance? Try playing as Diaz (unlocked at level 15), his Primary skill of "Double Time" allows for faster movement speed–or, try equipping his skill as the Secondary skill of one of your other Contractors. Are you 'nades, 'nades, grenades all day? The "Bang Bang" skill gives you an extra frag grenade. Is frantically looking for signal modifiers making you short on time to hack the laptop? Try equipping your Contractor with the Hacker skill as their Secondary skill, which allows you to initiate the laptop hack faster. There are a vast number of things you can do to personalize the way you want to play in Firewall Zero Hour.
Community Update
We wanted to reiterate that we've been reading and listening to all the community feedback. Thanks for all the messages you've been sending us! We wanted to acknowledge some early questions and concerns from the community, and let you know we are working on various bug fixes and improvements to the game. Every patch has to undergo rigorous testing to make sure we don't add to a problem, or create new bugs. This can take time. Here are some of the items that we are currently working on:
Setting up a squad with squadmates: We're continuing to evaluate and improving squad handling. We are aware that players who join as squads are having issues with their lobbies, and we are working hard on a fix that addresses this.
Host performance: We currently use a peer-to-peer format, so please be aware that it is possible that quitting early may affect everyone else's game. We are working on improved in-game messaging and a way to protect the loss of progression (Crypto and XP) for players when this happens.
Lastly, we wanted you to know we are reading all the feedback we can, and our goal is to continue to improve the game so that it's a great experience for everyone. We wanted to note that we are focused on supporting the game post-launch with additional new content, and will have more to share about that soon! Thanks again for playing the game and making the launch such an amazing experience. We can't wait to play with you online in PS VR!
*An internet connection is required for all modes of Firewall Zero Hour, including Single Player Training Mode.
**PS Plus is required for Multiplayer Training and Multiplayer Contract modes.