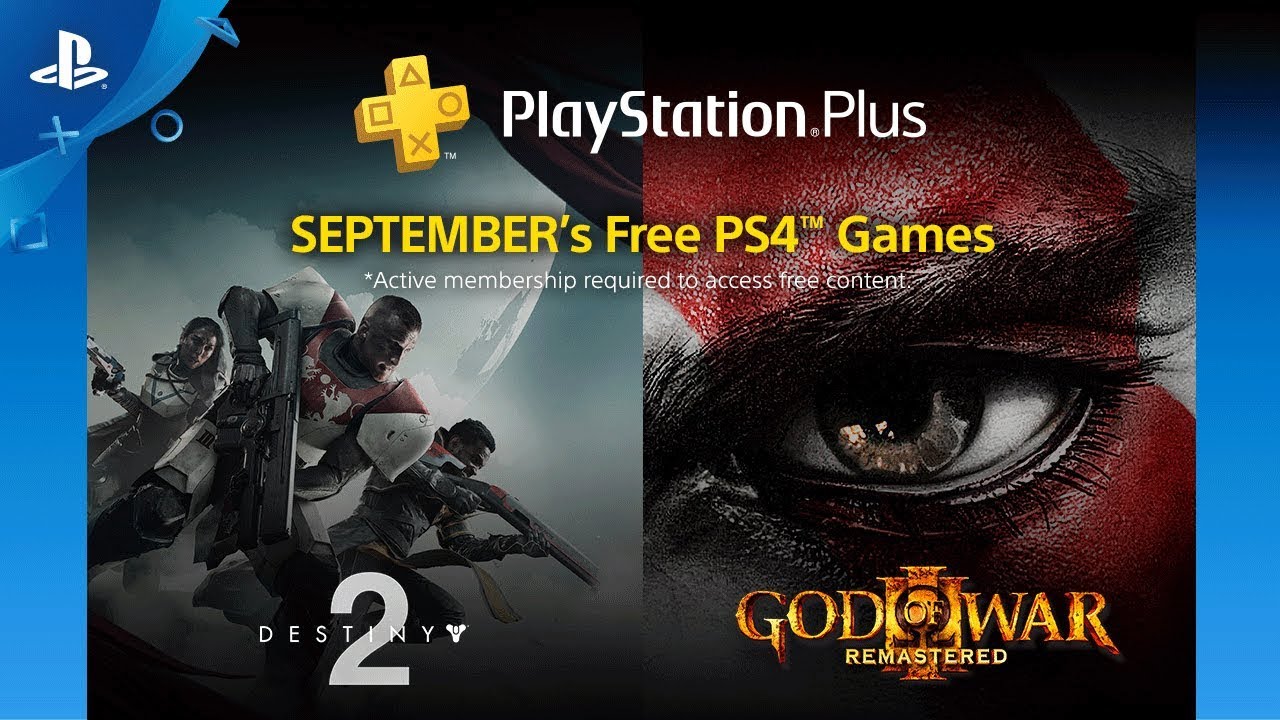 Destiny 2 and God of War 3 Remastered lead the PS Plus lineup for September.
We have a huge September lineup, so let's jump right into your free games for September!
First up we have Destiny 2! As a special treat, the game is available on PS Plus today – a week early – so that you can take advantage of the 24 hour free trial of Destiny 2: Forsaken's new hybrid PVE & PVP mode, Gambit, which starts September 1 at 10 AM PDT*. That's right, you can get Destiny 2 right now! Rally your friends in Gambit and prepare for Destiny 2: Forsaken**.
Also this month, we have God of War III Remastered. Play as Kratos as he rises from the darkest depths of Hades to scale the very heights of Mount Olympus to seek vengeance. Armed with double-chained blades and an array of other weapons and magic, Kratos must take on mythology's deadliest creatures while solving intricate puzzles throughout his merciless quest to destroy Olympus. God of War III: Remastered will be available to download beginning September 4.
This month's PlayStation Plus lineup also includes:
As a reminder, PlayLink and PlayStation VR bonus games are available for download as part of your PS Plus membership!
In Here They Lie for PlayStation VR, explore a nightmarish city inhabited by strange, malevolent creatures in this first-person horror game, where unsettling encounters and environments come to life. Here they Lie is available for PS Plus members through October 2.
In Knowledge is Power, a PlayLink title, this party game is sure to entertain as you outsmart your opponents with a massive variety of trivia questions and tactical challenges. Be sure to have a compatible mobile device and companion app and you'll be all ready to play! Knowledge is Power is available through November 6.
And there you have it. Another huge month for PS Plus. See you next time!
*Copy of Destiny 2 required and copy of Destiny 2: Forsaken not required for 24 hour free trial.
**Destiny 2 game, Destiny 2 Expansions I & II, and Destiny 2: Forsaken required to play Destiny 2: Forsaken, sold separately.