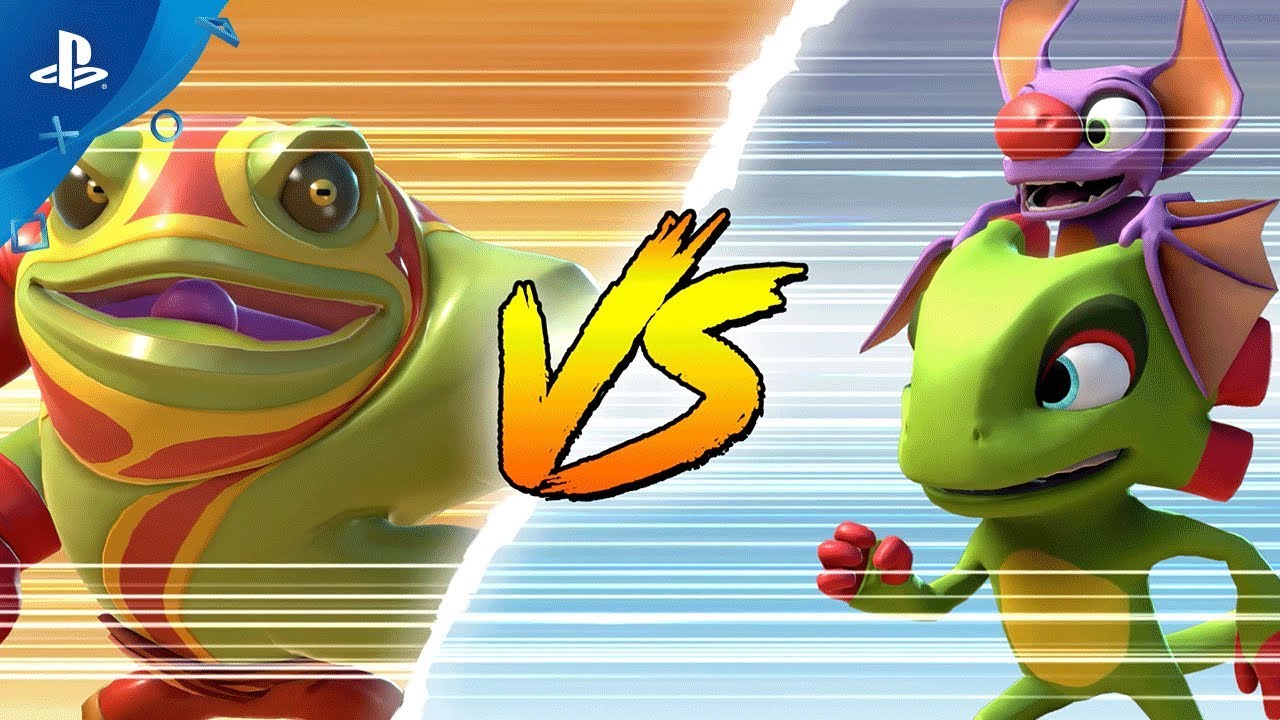 Pit heroes from Hyper Light Drifter, Guacamelee, Yooka-Laylee and more against each other in this wild new party fighter
Today I want to give you a look behind the creation of our new game, Brawlout. It's a raucous party-fighting game geared toward both hardcore fighting fans as well as friends just looking to shout as they bash each other senseless, and it's launching on PS4 today.
Brawlout's journey began four years ago with the goal of making a competitive action game that could appeal to a wide variety of people, from groups of friends wanting a fun party game, to those players looking to hone and advance their skills. While we knew we wanted a versus fighting game, like the Street Fighter series, we really needed those over-the-top crazy special moves, so we went for a less realistic approach, with the silly combat found in platform fighters.
The moves design and character archetypes are based on what you'd see in games like Mortal Kombat and Street Fighter. The goal was to actually feel that you're struggling to fight, to feel the weight of your kicks. And we layered that on top of the fluent movement mechanics and knockback rules established by the platform fighter classics.
Fast forward a few years and we had the good fortune of giving players their first hands-on with Brawlout at EVO 2016, and we couldn't have asked for a better debut. There we were, side-by-side with games like Street Fighter V and Tekken 7, with some of the fighting genre's most dedicated fans pushing Brawlout's mechanics to their limits and having a blast.
That experience was the confirmation we needed that we were heading in the right direction while also giving us a ton of valuable insight. Over the next year, we took players' feedback to heart and began fine-tuning the gameplay and implementing new mechanics such as ledge grabs, teching and dash dancing. These sorts of techniques, while not vital to simply pummel your friends, ensure that those players seeking a more competitive experience have room to grow and improve their skills.
Obviously, character design is a crucial element of a good fighting game and players want characters to which they can relate. Each of our original characters stems from a real-world culture, such as Paco the Mexican wrestler or the Hindu influences of King Apu. From there, we develop a skill set that is not only unique, but also balanced with other characters' skills. Balancing is extremely important to us, and we've been honing these characters for years.
Of course, we also have some other faces that you may recognize. Joining Brawlout's roster at launch are the heroes of Hyper Light Drifter, Guacamelee!, and Yooka-Laylee, plus we recently announced the headless protagonist of Dead Cells coming this fall.
It goes without saying that we're tremendously excited to unleash our baby upon the world after four years of hard work, but for us the launch is just the beginning. Keeping players entertained is our number one priority, and we'll be working tirelessly to bring you even more modes, characters, and tournaments as Brawlout continues to evolve in the future.