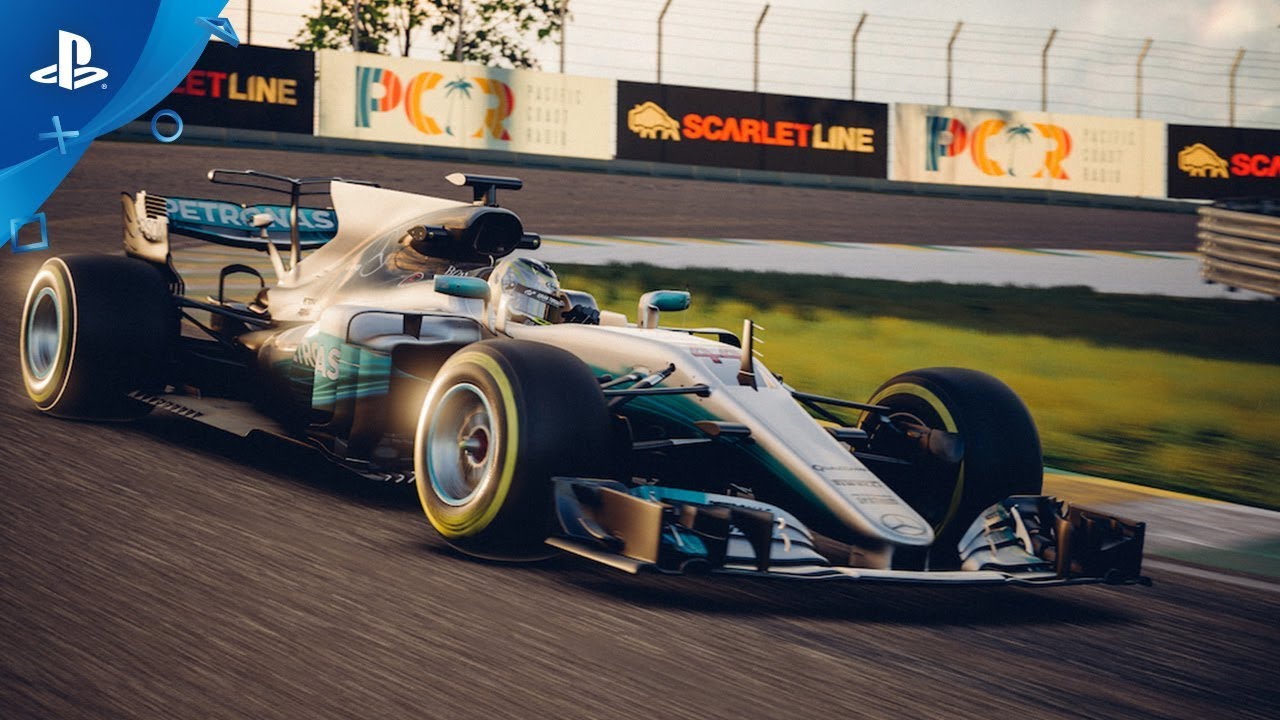 Update also introduces a new track and downloadable content available through PlayStation Store and Brand Central.
Today, we're excited to reveal the latest free content update for GT Sport, packed with gorgeous new cars, a stunning new track (with three unique layouts), GT League events, and much more. Plus, we're soon making over 200 of GT Sport's vehicles available to purchase from PS Store and Brand Central as DLC. The 1.23 update is available to download right now, and you can check out the full patch notes at gran-turismo.com.
Downloadable Content
While there are many car enthusiasts young and old among Gran Turismo's players, there are many who don't have enough time to play and save the in-game credits needed to acquire their favorite cars. By making cars immediately available to purchase as DLC, we hope to make it so that players busy with work (or those who've just entered the world of GT) can acquire attractive and competitive cars quickly, and take their position on the starting grid.
However, to keep things fair and balanced for our existing players, all cars can still be purchased with in-game credits as before; there are no cars that are only available for cash, and nothing will change in the way you currently earn cars, or the present car system.
Furthermore, GT Sport's priciest vehicles can only be bought with the in-game currency – meaning drivers will still have to prove their ability and effort out on the track to acquire the very best cars on offer.
New Vehicles
Seven spectacular new vehicles have been added to Brand Central this month, from the historic Mercedes F1 machine that won the championship with Lewis Hamilton behind the wheel, legendary Ferraris, and K-Cars which represent the unique side of Japanese car culture. Take a look at the complete line-up here:
Mercedes-AMG F1 W08 EQ Power+ 2017
Daihatsu Copen Active Top '02
Honda Beat '91
Honda S660 '15
Ferrari 250 GTO CN.3729GT '62
Ford GT LM Spec II Test Car
Mazda 787B '91
New Track – Sainte-Croix Circuit (A / B / C)
Based on the scenic Lake of Sainte-Croix in the Provence region of France, this original 10km course (with three distinct layouts) features tricky radial corners, long straights, and requires high driving skill to achieve fast lap times. The track is truly designed to test drivers' adaptability. Furthermore, all three track variants are also playable in reverse, making six unique races possible.
GT League
Adding to the GT League line-up, we've introduced three new events to test drivers of all skill levels, including:
Light Weight K Cup – Beginner League
Nostalgic Car Festival – Amateur League
Mercedes AMG Grand Prix – Professional League
Additional Updates
Finally, a few additional features have been added to the game. One of the most notable changes is that the Livery Editor that was only available for cars is now compatible with racing suits and helmets.
In addition, an update has been added to Scapes Mode to allow players to place driver avatars in their scenes. There is also a new location: Tokyo Outer Ring Road, Chiba. And following last month's track update, the stunning Circuit de la Sarthe has been added to the Circuit Experience.
Remember: you can find all the latest info on upcoming GT Sport content here at PlayStation.Blog or on the official Gran Turismo website. Until next time, drivers, we'll see you out on the track.