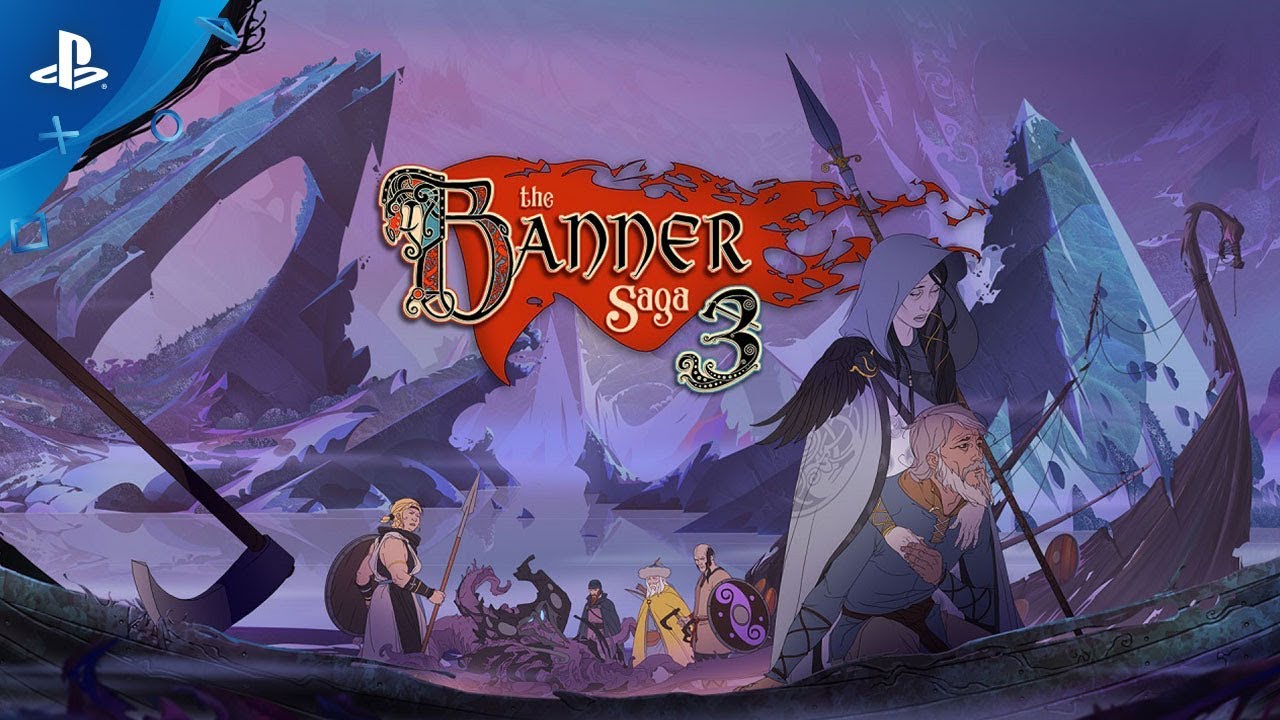 The final installment of the Viking RPG trilogy from Stoic is here at last. Learn more about how they expanded from a team of three to a full-fledged indie studio.
Hi everyone! Some of you may know that the first game in this trilogy, The Banner Saga, was developed by just three people from the newly formed indie developer, Stoic, back in 2012. It was only after an unexpected and wildly successful Kickstarter campaign that this game experienced its first breath of life. But did you know that these three developers came from a AAA development studio, namely Bioware, and gave it all up to follow their dream?
That's right — they found the courage to leave the 'high powered', fast-paced world of big budget video game development based on a conviction that they could build something together, something that they would love to play, something that was of the highest quality as possible for a small indie team and unique and that fans would love to play too.
Fast-forward to six years later and that first breath of life has evolved into an award-winning saga of gigantic proportions. A game with a harrowing, thought-provoking and tragic storyline, stunning yet haunting graphics and memorable characters both friend and foe that you actually cared about while playing.
Together with Stoic we are proud to bring you the end of this saga with today's launch of Banner Saga 3, which means you can now play this epic saga from beginning to end and experience your own personal journey through its vast magical world.
To recap the story so far, in The Banner Saga you first meet father/daughter duo Rook and Alette who encounter the stone-clad Dredge for the first time and reluctantly flee their home, unwittingly becoming the de facto leader of their caravan. You learn that the world is breaking and the only way to survive is to team up with the mighty Varl, the race of horned giants who are few in numbers but whose worth is demonstrable on the battlefield. You encounter magical menders and other characters along the way — some friend, some enemy, but all with their own motivations. Who can you trust?
You start off in Banner Saga 2 realizing the weight of tragedy at the loss of a loved one. While many questions are answered, even more are raised and the desperate struggle for survival becomes even more real. You encounter the mythical horseborn race and warily join forces knowing that coming together in partnership might be the path to a hopeful future. More tough choices are laid at your feet and an even greater threat is unearthed as more tragedy envelops your world.
In Banner Saga 3, the end has come. The end is upon you and the world as you know it is on its knees. In these final hours, your courage and grit is put to the test one final time as you try to change the course of fate and save as many lives as you can in the face of impending doom.
The success of the Banner Saga trilogy has allowed Stoic to expand from three people in a neighbor's garage to a fully fledged indie development studio with proper office space, several new hires including artists, programmers and producers and a ton of resources. This indie success story is something we want to see more of and as an indie publisher we strive to nurture and support. So although we are sad that this trilogy is finally coming to a dramatic end, we can't wait to see what comes out of Stoic in the near future. Watch this space.