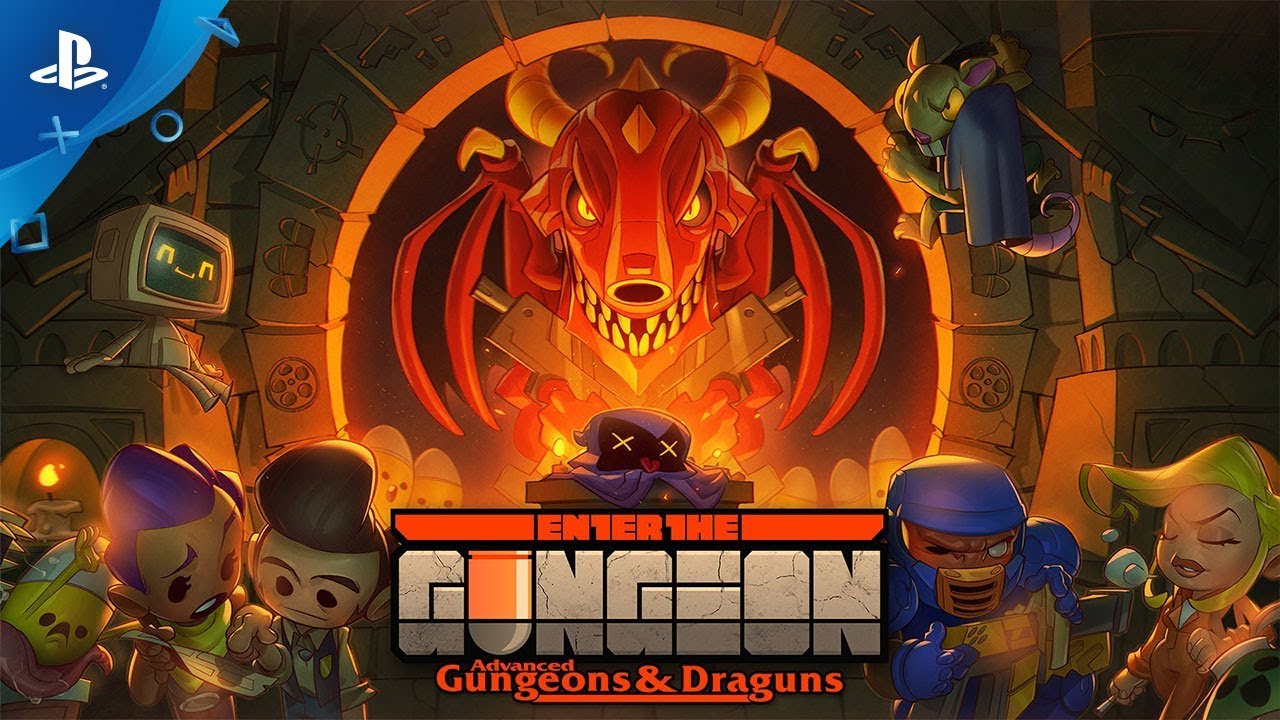 Advanced Gungeons & Draguns is a huge update with better drop rates, new bosses, and over 500 new synergies.
Hello Gungeoneers, the team at Dodge Roll is so excited to finally share the long-awaited Advanced Gungeons & Draguns update for Enter the Gungeon with the PlayStation community! First, we wanted to thank you all and the folks at PlayStation for supporting us and the game from the start and can't be more thrilled to bring you something of a remaster of Enter the Gungeon.
So what is Advanced Gungeons & Draguns exactly? The primary focus of the update was to provide a ton of new content and challenge balancing for longtime fans while making the Gungeon a far more generous place for those new to the game. This takes a number of forms, the first is that drop rates are better pretty much across the board. You will see far fewer brown chests, more high tier chests, more money, better selection in shops, more NPCs and shrines.
The next form the generosity takes is a total overhaul of our synergies – guns can now interact with other guns and items with items, with often over-the-top and frighteningly powerful results. This leads to new followers, new orbitals, new gun variants, or just totally new effects. There are around 500 of these new synergies in the game, which you'll run into naturally as you play the game. Furthermore, there's a new NPC you can find who might help you out in completing some of those combinations!
There are a couple of other quality of life improvements, like the ability to save hearts for later (on a floor) and the ability to speed up the player's movement speed when you are not in combat. Obviously, there are a number of new items and guns to find and unlock, as well as new enemies and hundreds of rooms and a bunch of other random things we added over the past year. Also, you can slide over tables now and are invulnerable when doing so which feels awesome.
Finally, there are two new bosses, and one new mini-boss. The two new bosses are meant for high-level players, and unsurprisingly both are hidden. And Turbo Mode. You can unlock Turbo Mode which longtime Gungeoneers might never go back from.
Everyone at Dodge Roll hopes you enjoy both halves of Advanced Gungeons & Draguns. Whether you're a new player coming to check out the more generous Gungeon, or you're a longtime veteran seeking more challenging content, the team appreciates your support, your enthusiasm, and may Kaliber bless your runs!