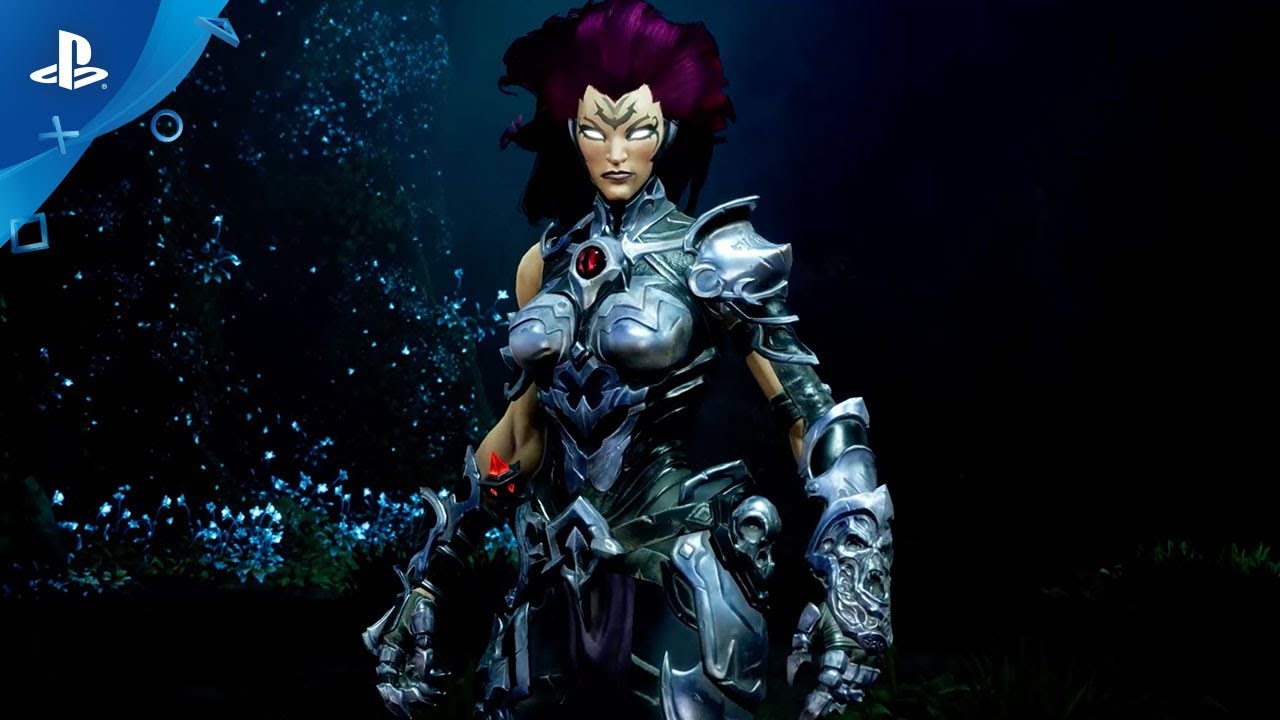 A first look at Fury's Flame elemental form, which grants new weapons, attacks, and traversal abilities.
We unveiled Darksiders III more than a year ago. We did it quite early in our production cycle as our fanbase was desperate for news after we set the stage with the remasters of Darksiders and Darksiders II. And if we're honest, the teams at THQ Nordic and Gunfire were desperate to show off Fury – the third of the Four Horsemen! We couldn't wait to hear what people thought about our main character in our combat-focused action-adventure.
Last year, our focus was to show the visual identity of the Darksiders III project and share a few details about world design, but we skipped talking about Fury's elemental powers almost entirely. Showing off the base form of combat was great, as Fury and her whip provide a different type of combat experience, but what we didn't mention is that Fury can transform herself during gameplay, possessing new weapons, attacks, and traversal abilities. We think Fury in her Flame form and her flails will take players who thought they knew Fury a bit by surprise.
We are also now revealing the second of the Seven Deadly Sins, as well as a piece of all production elements – so you get to see story sequences, some English voices, the user interface and an overall, polished, moment-to-moment gameplay experience.
Pre-Orders
Pre-orders are now live for Darksiders III! With three options, we believe there's a good option for everyone. The standard edition will give you the most affordable option and a unique, exclusive Darksiders III Theme for your PS4.
The Deluxe Edition includes two downloadable content packs that we will release after the game ships. We would love to talk specifics here but we have to keep some things secret. One thing is for certain: we will put all of our passion into creating these content pieces.
Finally, the Blades & Whip edition also gives you Darksiders Warmastered Edition and Darksiders II Deathinitive Edition for PS4, with enhancements for PS4 Pro. All pre-orders come with a unique, hand-crafted armor skin that can be worn at all times, if the player chooses.
We are in the final stage of development with Darksiders III, and we're working hard to deliver an outstanding product that will please fans of the series. Stay tuned — we'll have more updates on Darksiders III at PlayStation.Blog and at various events leading up to launch!