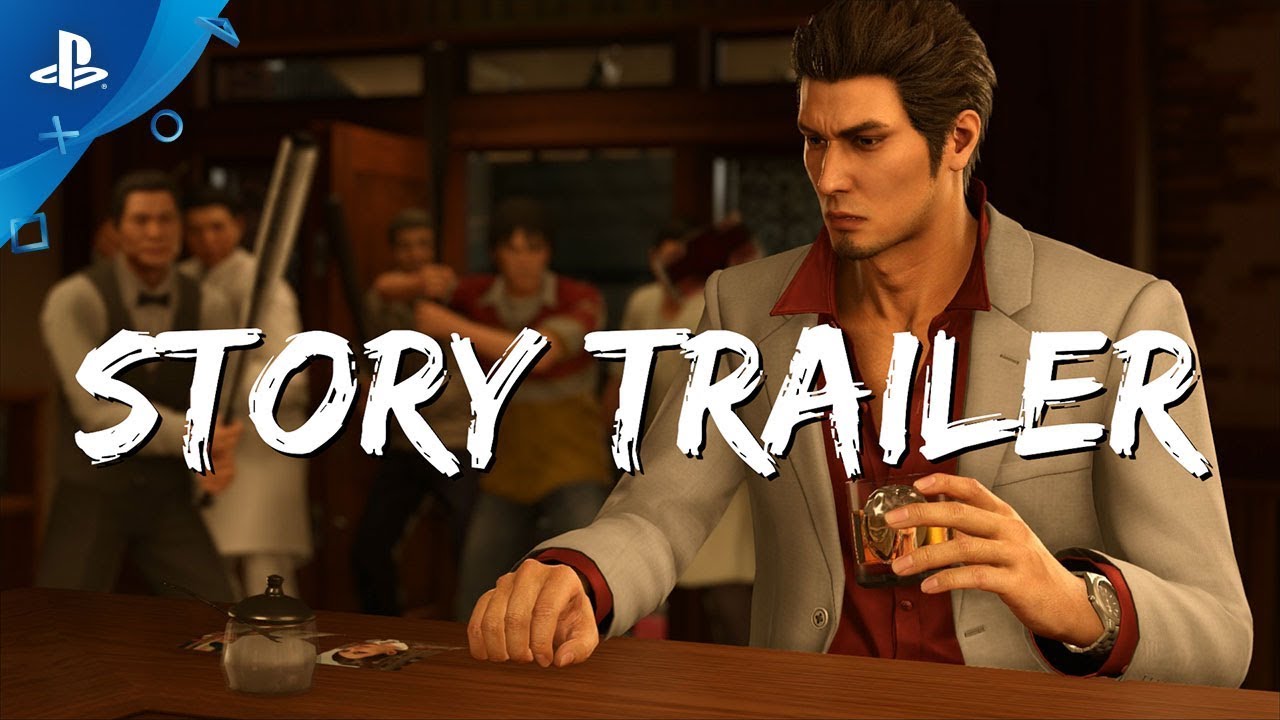 New dev Q&A sheds light on the sequel's setting, how faithful a recreation it is, and why fans think Yakuza 2 is the best game in the series.
"Nani?"
In anticipation of Yakuza Kiwami 2's release next month, a demo of the latest remake in the Japanese crime fighting series is available now. Jump back into the white snakeskin shoes of beloved series protagonist, Kazuma Kiryu, and find out what happens when two dragons come head-to-head!
Digital pre-orders are now also live at PS Store! Pre-order today and receive an exclusive Yakuza Kiwami 2 Dragons theme (redeemable upon pre-order). Purchase the special digital edition to receive the following exclusive bonus content, The Special Item Pack (this edition is available for a limited time only).
The Special Item Pack includes the following:
Demonfire Blade weapon
Hostess Ono Michiyo
Sotaro Komaki R Clan Card
Jo Amon R Clan Card
The Comedian Suit Outfit
1 Million Yen
To mark the launch of the demo going live, series Localisation Producer Scott Strichart sat down to answer some key questions on the upcoming title.
---
What is it about Yakuza 2 that makes it many fans' favorite entry in the series?
Yakuza 2 is where the series really found its footing, striking that perfect balance between serious crime drama and ridiculous antics that I think really surprised and delighted people when it came out. Not to mention it has a great story, an incredible cast of villains, and a dash of romance that melted a lot of hearts!
At what point in the Yakuza series is Kiwami 2 set?
It's December 2006, one year after the events of Yakuza Kiwami. With so many of its leaders having died in that conflict, the Tojo Clan is only being held together by some pretty thin strands, which makes it the perfect time for the rival yakuza faction in Osaka, the Omi Alliance, to make its move. The game opens with an assassination and it never lets up from there.
After the events of Y0 and YK, what sort of Kiryu can we expect to see in YK2?
Kiryu walks away from the Tojo Clan at the end of Kiwami, thinking he's free of the yakuza for the rest of his life. He couldn't be more wrong, though, right? He quickly finds out that he didn't leave the organization in very good health and we see Kiryu rising up to take responsibility for his actions. I think Yakuza 2 is a very repentant Kiryu, but that doesn't mean he's going to put up with any nonsense, either. Because, hey, he's still Kiryu.
How has the new Dragon Engine allowed you to improve on the system from Y6 and what new features can we expect to see in Yakuza Kiwami 2?
Everything looks incredible in the Dragon Engine; Sotenbori has never felt so alive. And things have only gotten better since Yakuza 6. The battle system is snappier, there are some new charge attacks you can weave into your combos, the Heat Actions are more numerous and brutal, the weapon system is back, Kamurocho's Champion District and West Park area are re-opened…
And as far as new features go, there's the return of the much-loved Yakuza 0 cabaret minigame in a direct sequel to that storyline, the clan creator returns and is completely revamped, we've got Virtual-On and Virtua Fighter 2.1 in the arcade… Wow. If I was saying all this out loud, I'd be pretty breathless right about now.
It has been stated that Kiwami 2 is to be as loyal as possible in its re-creation of Y2, however, what would you say are the biggest differences between the upcoming title and the original release? What changes had to be made?
There are some pretty minor differences in a few scenes, one main story quest got streamlined so that you no longer end up on an epic fetch quest out of Sotenbori, but overall, Yakuza 2 has been faithfully recreated, almost shot for shot. We've also updated the entire localization, bringing out some of the things that got chopped out of the original due to space constraints or what-have-you, and bringing the characters a little more in line with how they've sounded in all the releases to date. It should feel pretty fresh!
What does Yakuza mean to you?
What a heavy question! I'd say the Yakuza series is the journey of Kazuma Kiryu, and as far as playable protagonists go, he's pretty special. There's something about stepping into Kiryu's strong sense of justice, his big heart, and his random drops of sage-like wisdom that can feel empowering, especially if you've ever felt powerless or marginalized. When he walks under that iconic gate at the beginning of every game, I think players know that no matter how many problems we're going to have to deal with together, we can always trust Kiryu to do his best to solve them, even if his best doesn't always turn out perfectly. And there's something very comforting and lifelike about that.