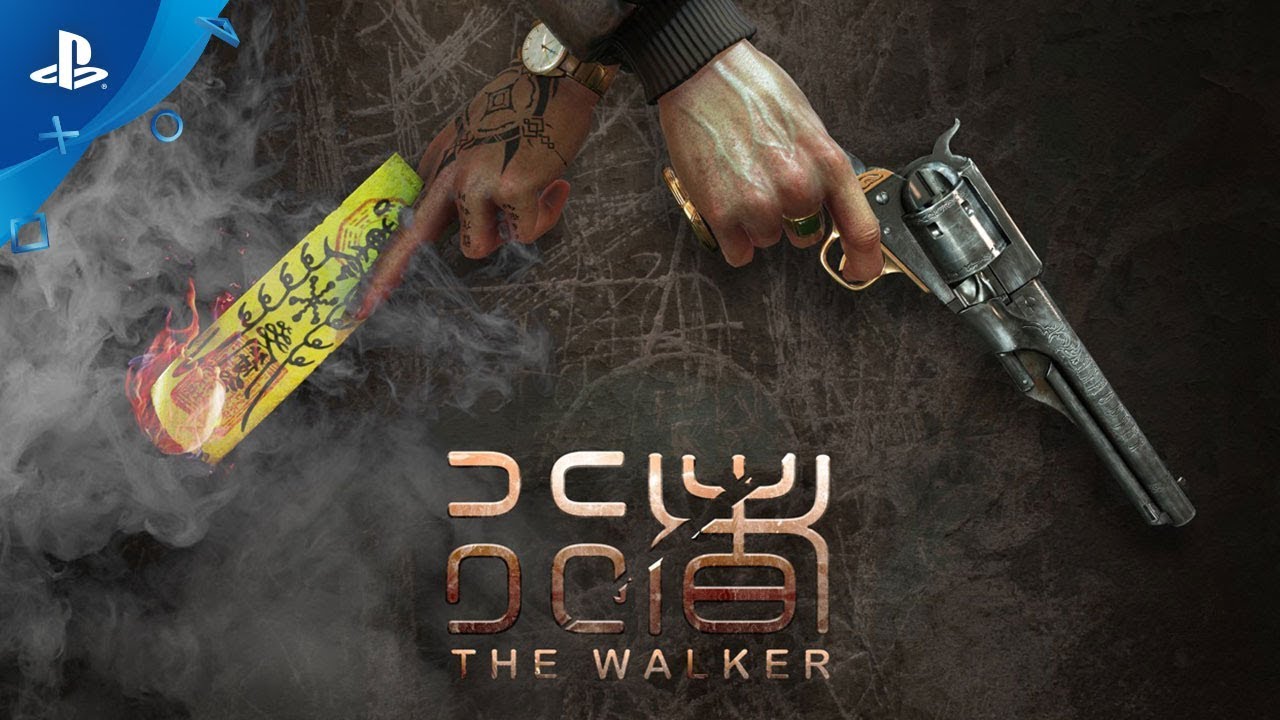 Two very different PS VR games are launching today, both based on horror themes from Chinese folklore.
Hi everyone! As a publisher of both indie and VR titles, I'm excited to announce two games that have the best of both these worlds, and are available today as PlayStation Store releases.
The Walker
The Walker is a zombie-cleansing first-person shooter set in old Shanghai. You are the last remaining heir of a long line of exorcists. While you have a modern firearm at your disposal, you can also opt to go close-range with a sword in your hands.
Thanks to the power of magical Chinese talismans, you can activate elemental buffs on both long-ranged and close-ranged weapons. You can take down shield-wielding monsters with a precision headshot, or block their sword attacks and retaliate with your own sword. The talismans can also shoot out magical projectiles that freeze or shock your enemies.
For the undead monsters, the design team combined Eastern aesthetics with modern zombie lore, resulting in walking terracotta soldiers and other terrifying abominations.
In addition to the story stages, the game will also have other modes such as a Challenge mode and a Rampage mode, so you can continue fighting even after completing the story.
18 Floors
The second title is an atmospheric room-escape VR game called 18 Floors, featuring some mind-blowing puzzles and mechanics for you to discover and unravel. Players are transported to a mystic and foreboding space where they must complete interconnected puzzles to escape each sealed room.
Part of a planned larger series, this game features two levels and numerous rooms, each with their own unique setting.
18 Floors is a play on the popular notion of 18 levels of Hell in Chinese folklore. The dev team added a number of Chinese cultural references as well, adding to the atmosphere of the game while not being essential knowledge for solving the puzzles.
Each room design has its own character and flavor, as the dev team wanted to give players the feel of traversing time and space. From an elegantly decorated room from the Renaissance period, to an Old World railroad train speeding across the ocean, each setting is a key part of the mystery you are trying to solve.
These two very different VR titles are available today at Playstation Store. I hope you'll all have the chance to check them out!