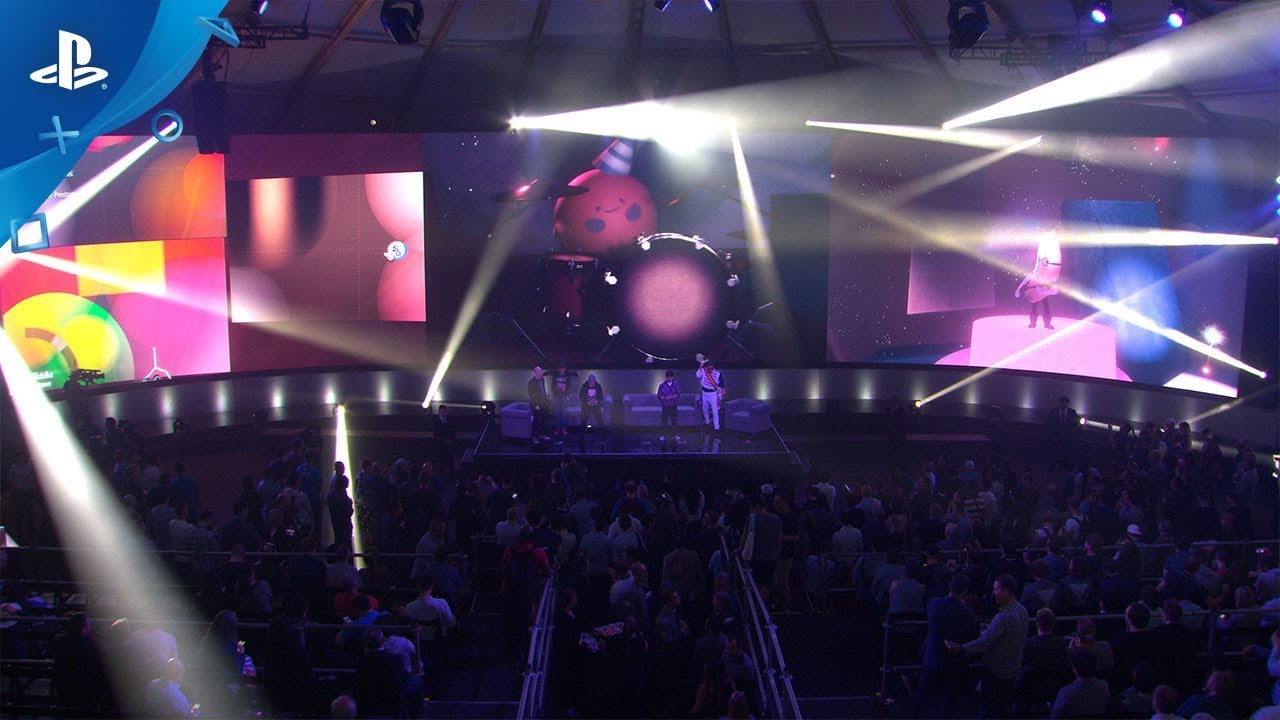 One of E3 2018's standout experiences was a live musical set conducted by Media Molecule's in-house band. Watch a recording below, and watch the livestream on June 29 to see how it was done.
E3 2018 was amazing for the team at Media Molecule! We were able to give media the chance to go hands-on with Dreams creation, build a mini-story along with other developers and community (all hail the Mega-Penguin!) and demo Dreams live on a giant stage at the PlayStation booth. And when you watched the PlayStation E3 2018 Showcase, you may have seen the clips of Dreams spliced in and thought "Everyone loves a guitar playing banana… but what does it all mean?!"
Well, the jig is up…err…the gig is up? Following the briefing, our in-house (in-game?) band The Molecules played a 15-minute set, performed entirely in Dreams, for those attending the after-show party. And now, you can see it too!
Performing a live gig using Dreams has been something we've wanted to do forever, so seeing it actually happen has been a…dare we say, dream…come true. But, how did we do it? Well, we're planning to show everyone what went in to bringing this concert to life during our June Dreams livestream this Friday.
Please join our awesome performers and creators (the human ones, mostly) when we get the band back together on June 29 at 9:00am Pacific live on our Twitch channel.
And in the meantime, please enjoy the first-ever appearance by The Molecules!