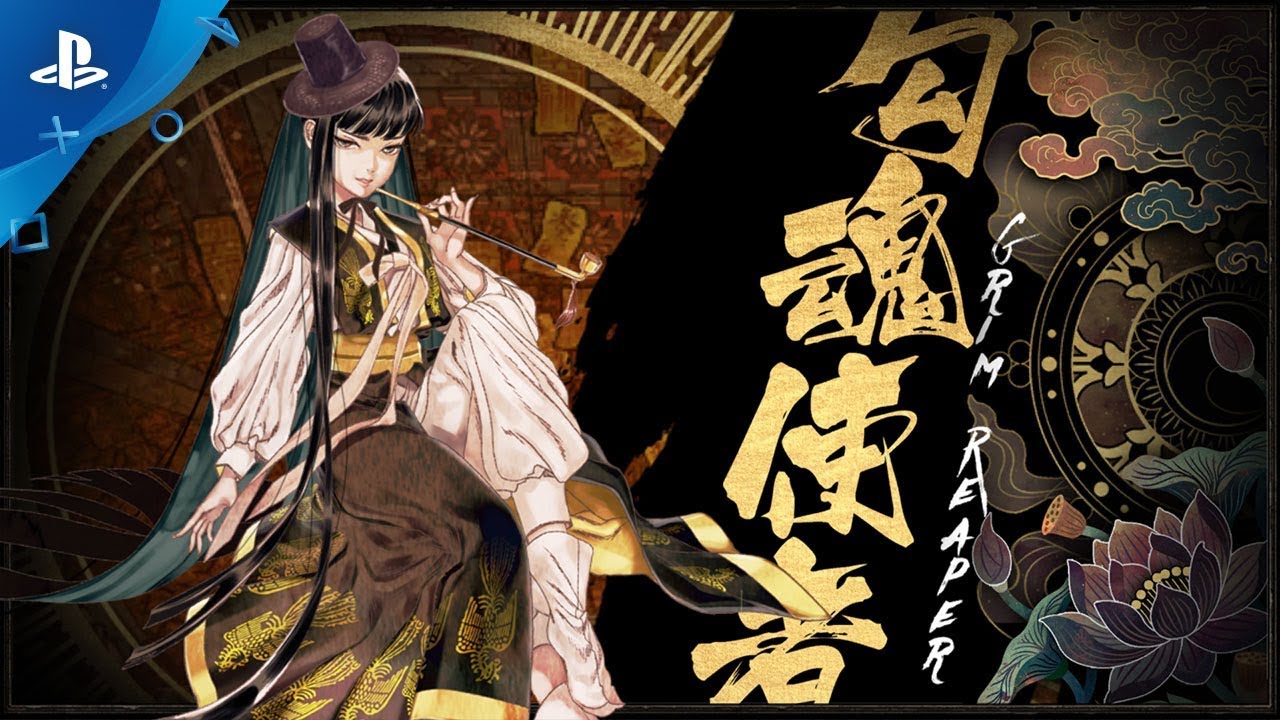 DeerFarm explores the Korean mythology roots of their upcoming top-down shooter.
Hello, PlayStation players! My name is Youngjin Ko, a game designer and programmer at Korean developer DeerFarm. I'm excited to say our bullet-hell shoot 'em up, Shikhondo – Soul Eater, is coming to PlayStation 4 this summer, both digitally (available from PlayStation Store) and as a limited edition physical version (available to order online at Play-Asia from June 28).
For a long time, it has been a big wish to have my name featured in the credits of a console game. Now, with the release of Shikhondo on PS4, I am very happy that my dream has finally come true!
I remember the first game I ever played. It was at an arcade and I was about five or six years old. The game was a side-scrolling shooter and it used Journey to the West (Hsi Yu Chi), a famous 16th-century Chinese novel, as a central motif. It was only recently that I learned that the name of the game was Chuka Taisen. Shikhondo and Chaku Taisen share a common theme – they are both shooting games based on Asian mythology. Because of this, I think Chuka Taisen inspired me to make a shooting game.
Like many players of shooting games around the world, I'm a fan of Touhou Project – Japan's famous bullet-hell shoot 'em up series, which has been running for over 20 years. The first project of our team at DeerFarm was creating a doujin (fan-made/self-published) game of the Touhou Project.
Touhou's creator, ZUN, gave fans permission to make these types of derivative titles, so there are many examples of them. In fact, many of these fan games have been released directly to PlayStation 4 thanks to a collaboration between ZUN and Sony Japan called Play, Doujin!
Shikhondo is a reinterpretation of our very first project, a doujin game of Touhou Project called Tales of Other Eastern Yokai (東方外妖傳), but with the 'color' of our team. Shikhondo is one of the many games influenced by the Touhou Project, it is our fifth game, but the first that really shows the team's own creativity. The gameplay, the Asian background, the boss characters inspired by Korean myths – that is all our originality!
Korean mythology is very interesting and provides a wealth of ideas to work with. For example, the stage 2 boss of Shikhondo is Chang-kwi (倀鬼), a yokai (demon) from Korean folklore with a very interesting story. According to legend, anyone who is killed by a tiger becomes attached to a tiger's armpit, cheekbones and chin, and becomes a yokai. The yokai is only released if they can entice other unfortunate souls into the path of the tiger, so they too become its victims.
In Shikhondo, Chang-kwi is designed as a woman who hangs upside down from the tiger's jaw. Here you can see what Chang-kwi looks like in the game:
There are six game modes in Shikhondo, including Arcade, Boss Rush, Hardcore, and a new 2-player local co-op mode added for the PS4 version. I think the most special mode, though, is Customization, which lets you change various settings of the game. For example, you can choose how Soul Collect – the game's attack/scoring system – is activated, either by grazing (flying close to) enemy bullets or by shooting enemies. I hope you enjoy all the various combinations on offer!
Thank you for reading, I hope you have fun playing Shikhondo – Soul Eater, and I look forward to seeing your high scores posted on the leaderboards!