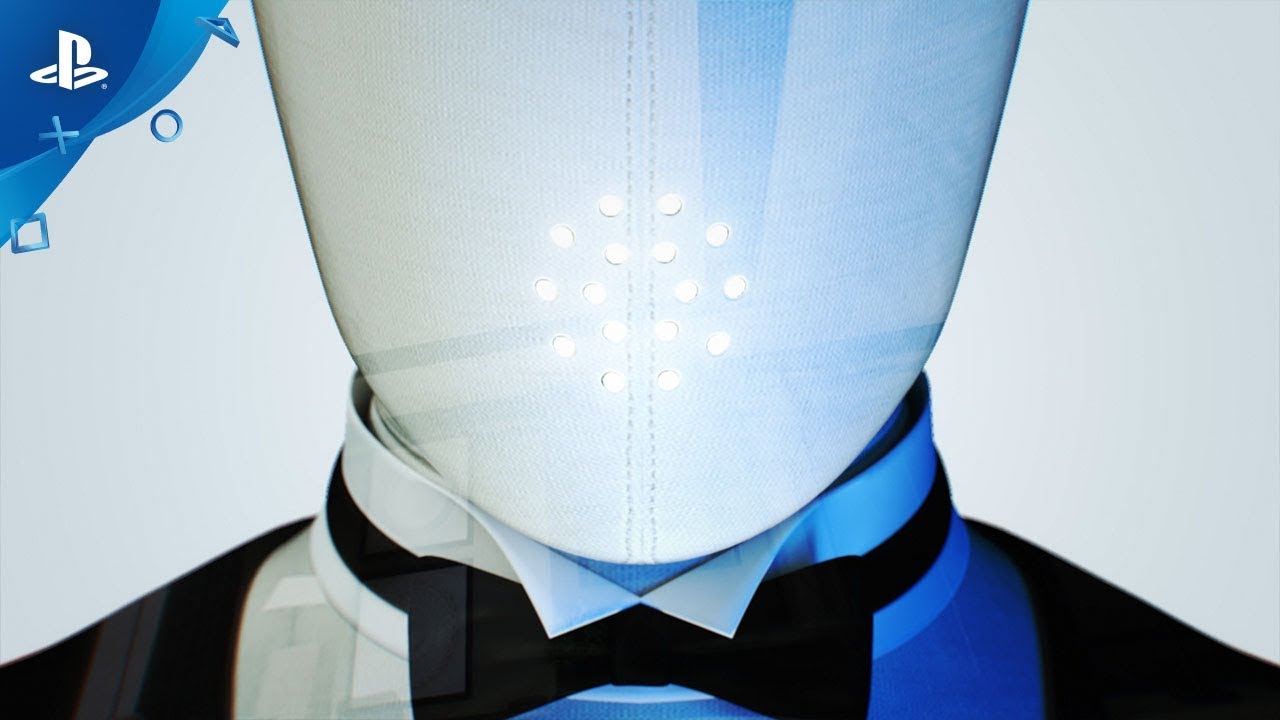 Pre-order the first-person puzzler for an exclusive theme and PS+ discount.
After five years of development, a YGD BAFTA win and one publishing deal later, I'm proud to announce that my eerie first-person puzzle game The Spectrum Retreat is available to pre-order right now for PlayStation 4 and will launch July 10!
Not only that, if you place a pre-order (with a 10% discount for PS Plus members!) you'll also get an exclusive PS4 Theme.
Manipulate your way to the truth
As well as sharing launch details I'm here today to reveal a brand-new launch trailer and never before seen screenshots, to give you a taste of what to expect from The Spectrum Retreat.
The game is heavily narrative-driven so I can't give too much away… but the trailer provides insight into the world we've created and a much closer look at The Penrose hotel. It's also the first time you'll hear from a series of characters who are incredibly interested in the circumstances surrounding your stay. Give the trailer a watch to find out more, and take note of the recurring elements as repetition is a key part of the narrative.
Combing art styles to make something new
The trailer also highlights the distinct visual style of The Spectrum Retreat; combining an extravagant art deco hotel with clinical desaturated puzzle environments. As you play the game you'll move back and forth between these environments with different gameplay styles to match.
Although the hotel is cohesive, each area is visually unique and we worked hard to bring variety to the space in as many ways as possible. The swimming pool is an area I'm especially pleased with, as it consists of more than just a serene environment in which to relax. This area of the hotel takes advantage of natural light, is neutral in hue and much closer to the style of the puzzle rooms. We spent a lot of time at the concept stage developing an identity for each room right from the beginning, as these places aren't just for show; they're vital for your progress.
Introducing mechanics organically
I'm not a huge fan of super explicit tutorials that force you to stop playing in order to learn. I wanted to avoid this in The Spectrum Retreat, so I chose to focus on a more intuitive style of tutorial design. As the game introduces new mechanics we put them in front of you and let you learn to use them in your own way.
You start the first puzzle with the ability to exchange colors and there are three additional mechanics to utilize as you progress through the world. The game doesn't slow down when you try something new and these mechanics feel fun, adding new layers to the puzzle gameplay.
Enjoy your stay
The Spectrum Retreat has been in development for five years, so I'm really excited to be this close to finally sharing the game with you, with support from my publisher Ripstone. I started developing the prototype of the game when I was 15 years old, with no idea that I'd be able to release a game of this scale so many years later. I'm really proud of the work everyone has put in and the game we have created.