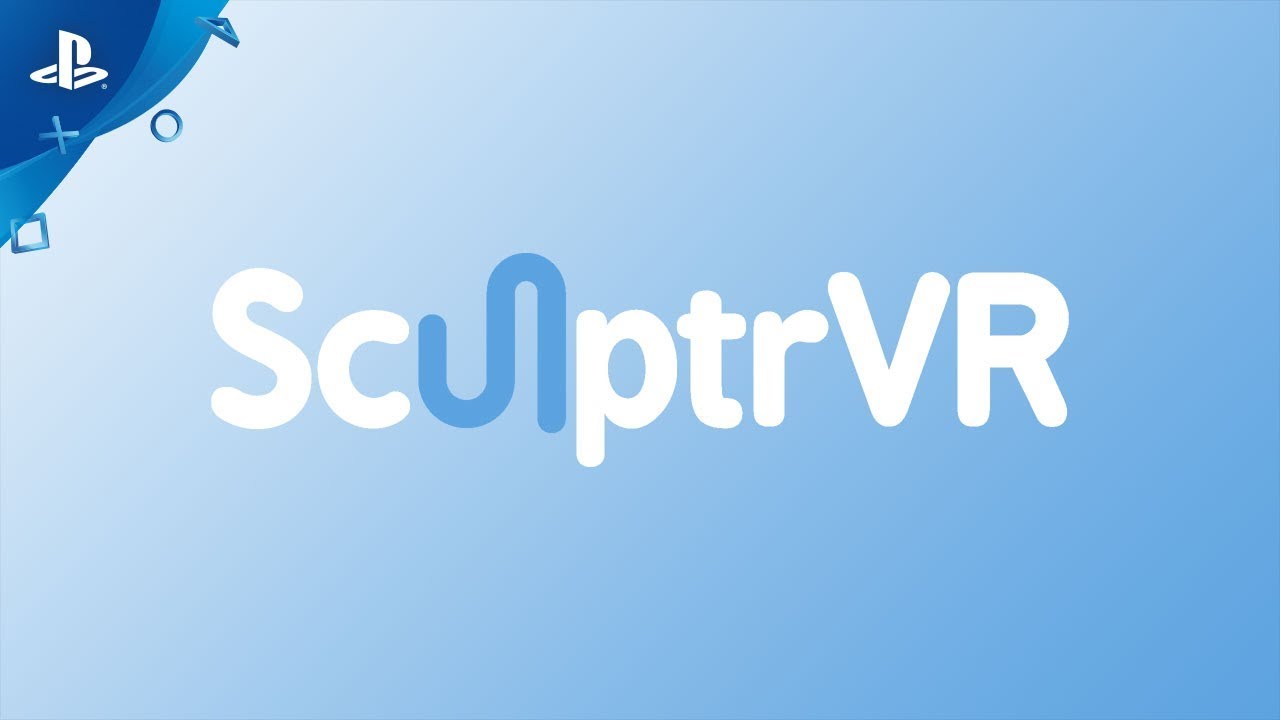 Create, carve, and share highly detailed 3D sculptures using simple tools in virtual reality.
Hello everyone! This is Nathan Rowe, the founder of SculptrVR. I'm excited to announce the release of SculptrVR this Tuesday on PS VR! SculptrVR is built from the ground up to maximize your creative potential in VR. SculptrVR's voxel engine lets you create, carve, and share insanely detailed sculptures with 10,000x zoom.
SculptrVR's origin is three years back. When I first heard about VR with tracked controllers in the summer of 2015, I couldn't stop imagining what kinds of creation would be possible with those tools. I was convinced that VR with tracked controllers would make 3D creation easier and more intuitive than drawing on paper ever was. Our users agree: creating 3D objects in SculptrVR is easier than drawing in 2D ever was!
Drawing recognizable objects in 2D requires training and understanding of things like perspective, outlines, and shading. In SculptrVR, you directly lay out 3D shapes, not their lines, and the graphics engine handles perspective and shading. Humans understand the world as objects, not outlines. This means even a 4-year-old can sculpt a recognizable apple, dog, television, tree, or flower.
On PlayStation VR you have all the intuitive power that two hands reaching directly into the world gives you, and a tracked head to give full perspective and visual understanding of the scene. This makes creation intuitive, easy, and exact. When you combine that with SculptrVR's 10,000x zoom, the power and precision in your hands is unrivaled!
Creating the right tools to express that power naturally without overwhelming the user has been a large part of our effort for the last three years. We've worked hard to provide an easy-to-learn, intuitive, creative experience without giving up any of the potential. So far we've settled on nine shapes that can be used to add and carve away material, a smoothing and bulge/deflate tool for adjusting surfaces, some painting brushes, and the copy/paste tool. We also have the ability to control the day/night cycle, multiple materials (metal, clay, and glowing), and a layer system.
The copy/paste tool is my all-around favorite tool that we've created. You can think of it as the "everything brush" or a custom stamp tool. Instead of sculpting one flower at a time in a field, you can rapidly fill that field with flowers. Or create a stadium with 1,000 chairs. You can also use it as carving tool to quickly add surface texture to a flat wall.
It usually takes about 5-10 minutes to familiarize yourself with the tools, but then you can jump right into your first masterpiece! The SculptrVR voxel engine automatically ensures that surface detail is based on time and effort spent, not the size of the sculpture you make. You can sculpt whole landscapes miles wide and spend hours adding the tiniest of details.
For example, you can build a rocky, snow-capped mountain with a stream flowing down its face. Along the stream, barely even visible from the mountaintop, is a farmhouse. In the house is a vase full of flowers resting on the kitchen table, and on one of the flowers is a spotted ladybug. That's the power of SculptrVR's multi-scale voxel engine.
When you're done, you can save your creations to the online gallery. I spend a bit of time every day looking through the gallery to see what new creations have been uploaded. It's incredible to browse and see some of the things users have made with SculptrVR. I can't wait to see the creations you all upload!
We don't think of SculptrVR as a finished, perfect product. We're always testing out new tools to add and other new features, so please feel free to drop us a line and make suggestions! We've got a few things in mind to bring to SculptrVR in the next few updates. Importing reference images, exporting obj & fbx meshes, a snapping mode for geometric designs, new shapes, and even multiplayer!
I hope you all enjoy SculptrVR as much as I've enjoyed making it so far!
Cheers and happy sculpting!
-Nathan