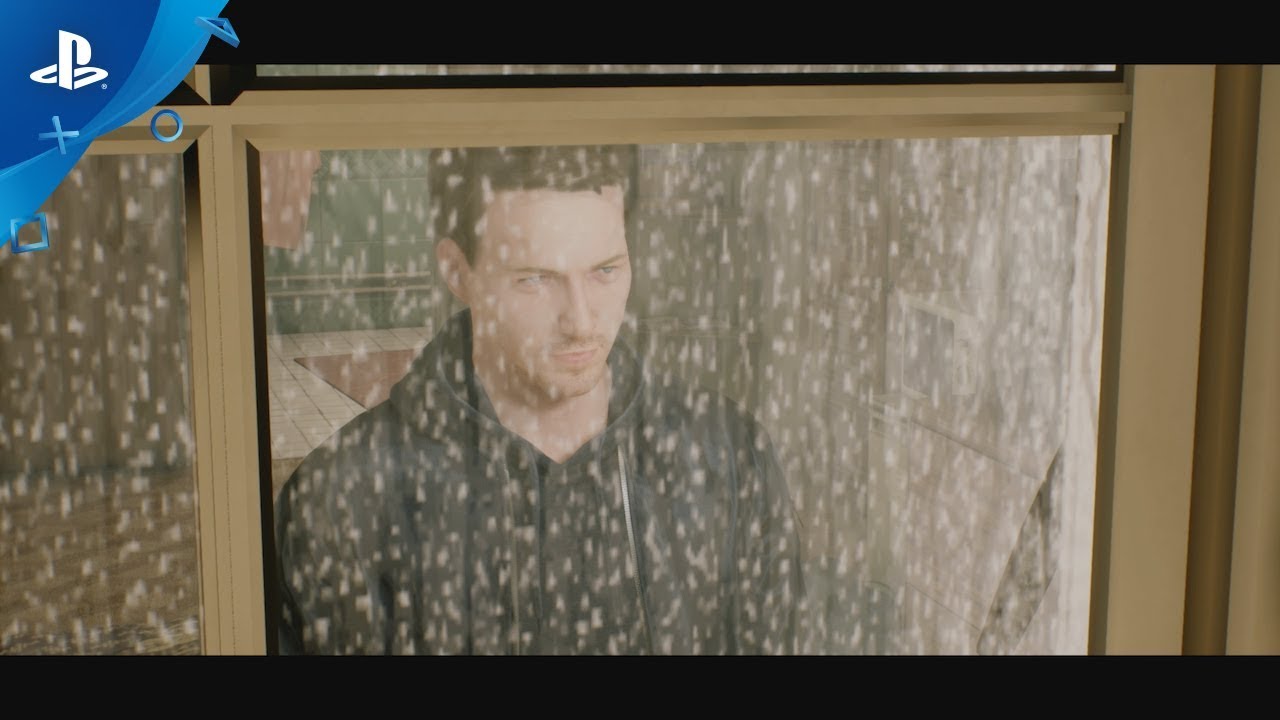 Dontnod's new project takes a decidedly darker tone than the game they might be best known for.
Hey PS Blog, Bandai Namco Entertainment here and we're super excited to introduce you to Twin Mirror! An exciting, story-driven adventure game, Twin Mirror is a compelling journey that explores the elements of choice and hypocrisy, while paving a players' way toward the conclusion of their investigation. As Bandai Namco Entertainment's foray into narrative adventure games, Twin Mirror is brought to you by DONTNOD Entertainment, the minds behind the award-winning title Life is Strange. Truth, duality, and polarity will all become factors as players dictate their future through personal choices, while investigating the town the protagonist calls home.
Your story begins in the town of Basswood, West Virginia, where Sam has returned to attend the funeral of his best friend. While recovering from a heavy break-up, Sam finds himself dejected and downtrodden as he interacts with former friends in his hometown. But, things start to take a turn for the worse when Sam wakes up in his hotel room the next day. With a shirt covered in blood and no whereabouts of the previous night, it's now up to Sam to recall his memories and search for disparate clues in Basswood to find the truth in this mysterious investigation! But remember… the clock is ticking.
Twin Mirror is a psychological thriller wrapped around an investigation where your memories, choices, and relationships will determine Sam's complicated fate. As he comes to terms with heartbreak, homecoming, and the perpetual struggle of adulthood, Sam will need your help exploring a dark and emotional adventure where the line between truth and deception is blurred.
Developed by DONTNOD Entertainment and published by Bandai Namco, the new narrative-driven adventure game Twin Mirror will have you on the edge of your seats when it arrives on PS4 in 2019.
Countdown to E3 2018: All the Reveals
Reveal #1
Reveal #2
Reveal #3
Reveal #4
Reveal #5