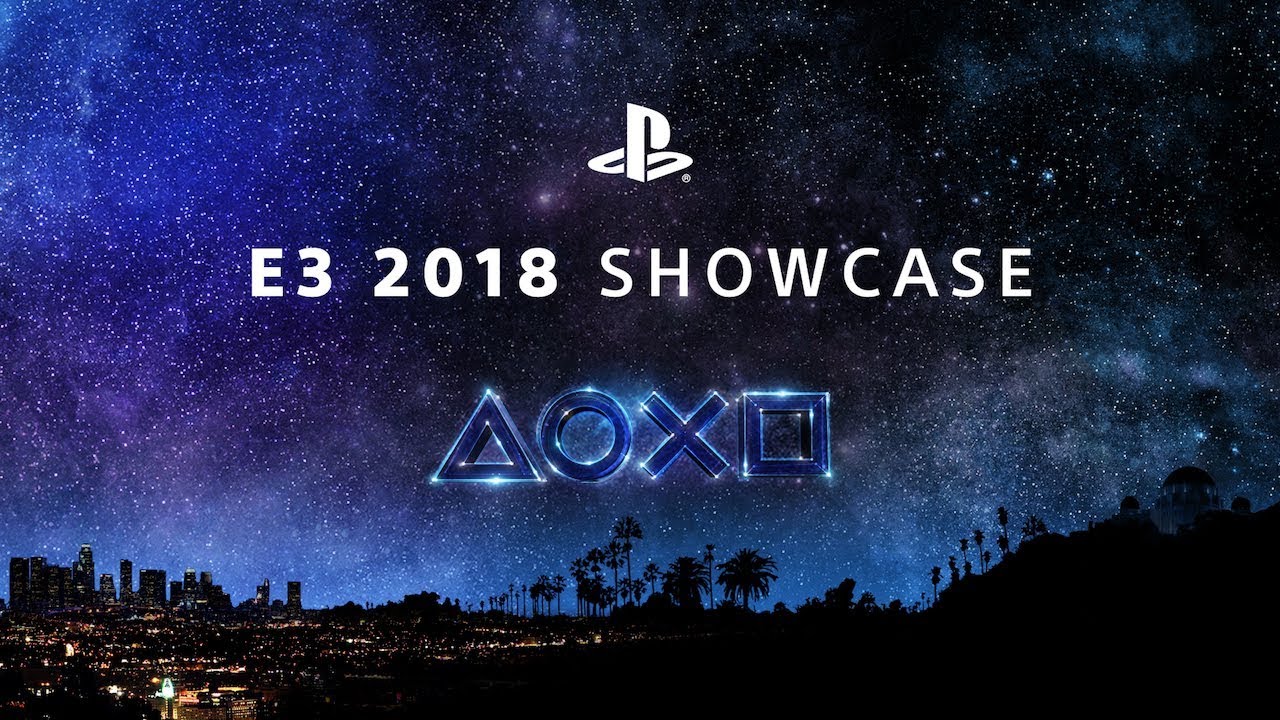 Join us for a new look at The Last of Us Part II, Death Stranding, Ghost of Tsushima, and more.
Tonight's the night! Join us at 6pm Pacific to learn more about upcoming PS4 exclusives like The Last of Us, Death Stranding, Ghost of Tsushima and more. You can watch along at live.playstation.com, or on our Twitch, Facebook or YouTube channels. Or, you could click the play button on the video above and watch the event right here at PS Blog. Either way, we hope you enjoy the show!
---
With E3 2018 just days away, we've collected a bunch of info we think will come in handy for patrons of the gaming arts, whether you'll be in Los Angeles or joining us via the magic of the internet. Here's what PlayStation will be up to at E3 this year:
Note: The details in this post are subject to change without notice, but if anything does change we'll do our best to reflect it here.
Countdown to E3 2018
Starting tomorrow at live.playstation.com, we'll be revealing something new each morning at 8am Pacific, leading up to the PlayStation E3 2018 Showcase on Monday, June 11. First up: a first look at a new game coming to PS4 and PlayStation VR.
Get the full details for Countdown to E3 here.
PlayStation E3 2018 Showcase
Monday, June 11 at 6pm Pacific, the PlayStation E3 2018 Showcase will begin. The one-and-only Shawn Layden has confirmed that we'll get new looks at Death Stranding, The Last of Us Part II, Ghost of Tsushima, and more. Watch along live at live.playstation.com.
Our pal Geoff Keighley will be up to his old tricks again, as well — he'll be hosting the E3 Coliseum with new looks at upcoming games and some other fun treats. We'll be co-hosting certain segments at live.playstation.com (are you sensing a theme, yet?), so don't touch that URL bar.
E3 Theater Experience
Update: Tickets are live! Click here to get yours, but note that they are limited. If you don't snag one, see below for more information about how you may still be able to attend.
Select theaters in the US, Canada, Mexico, Brazil, Argentina, and Chile will see the return of the fan-favorite E3 Experience. Check the list here for a full rundown of participating theaters.
Watch at Home
Of course, we'll also be streaming all the festivities at, you guessed it, live.playstation.com, from our five-day Countdown to E3 to the Showcase on Monday, June 11, then PlayStation Live From E3 2018 begins! More on that below.
We heard you like free stuff, by the way, so there will be plenty of chances for you to earn rewards at live.playstation.com throughout the program.
We'll also be streaming on our Twitch channel, on Facebook, and at YouTube, so tune into your channel of choice and enjoy the show!
PlayStation Live From E3 2018
Join our motley crew of returning hosts Sid Shuman, Ryan Clements, Meredith Molinari, Ramone Russell, Hollie Bennett and yours truly as we dive deep into two jam-packed days of gameplay sessions and developer interviews for more than 30 games, some of which have already been announced… and some of which haven't. Here's a super-broad schedule (all times Pacific); we'll have more detailed ones available after Monday night's Showcase:
PlayStation Live From E3 Day One
Tuesday, June 12 | 11am to 7pm
PlayStation Live From E3 Day Two
Wednesday, June 13 | 10am to 5pm
Experience PlayStation App
If you are attending E3 this year, download the Experience PlayStation mobile app (iOS link, Android link) then head straight to the PlayStation Booth! Here's what the app can do for you:
RSVP for select demos (space is limited)
Unlock a reward: "Symbols In The Stars" PS4 Dynamic Theme
PlayStation Live: See the schedule and add in your Itinerary
Getting Started
After you download the app and enter the E3 2018 event, you will automatically unlock a Reward. Go to the Quest section to claim your voucher code and download the "Symbols In The Stars" Dynamic PS4 Theme.
RSVP
Each day the Event section of the app gives you access to RSVP for select demos. Check the app to see when the next reservation window opens, as they fill up quickly. When it's time for your appointment, show the staff your itinerary and enjoy your demo.
PlayStation Live From E3 2018
Check the schedule in the app to see the live programing we'll have on stage at the PlayStation booth. Use the schedule to set reminders so you don't miss an interview or demo!
PlayStation Merch Tent
Looking for some PlayStation Gear to take home with you? Stop by the merch tent we'll have set up in front of the Los Angeles Convention Center's West Hall to snag some special new items and enjoy some live DJ sessions, thanks to our pals at Spotify.
A few notes if you're planning to buy some PlayStation merchandise at E3 this year:
No badge required.
All sales are final. Visa or Mastercard only, no cash.
If you're attending E3, there are new limitations on what you can bring into the halls. Items purchased at the store may need to be checked before entering the convention floor.
And that about does it — see you in Los Angeles!