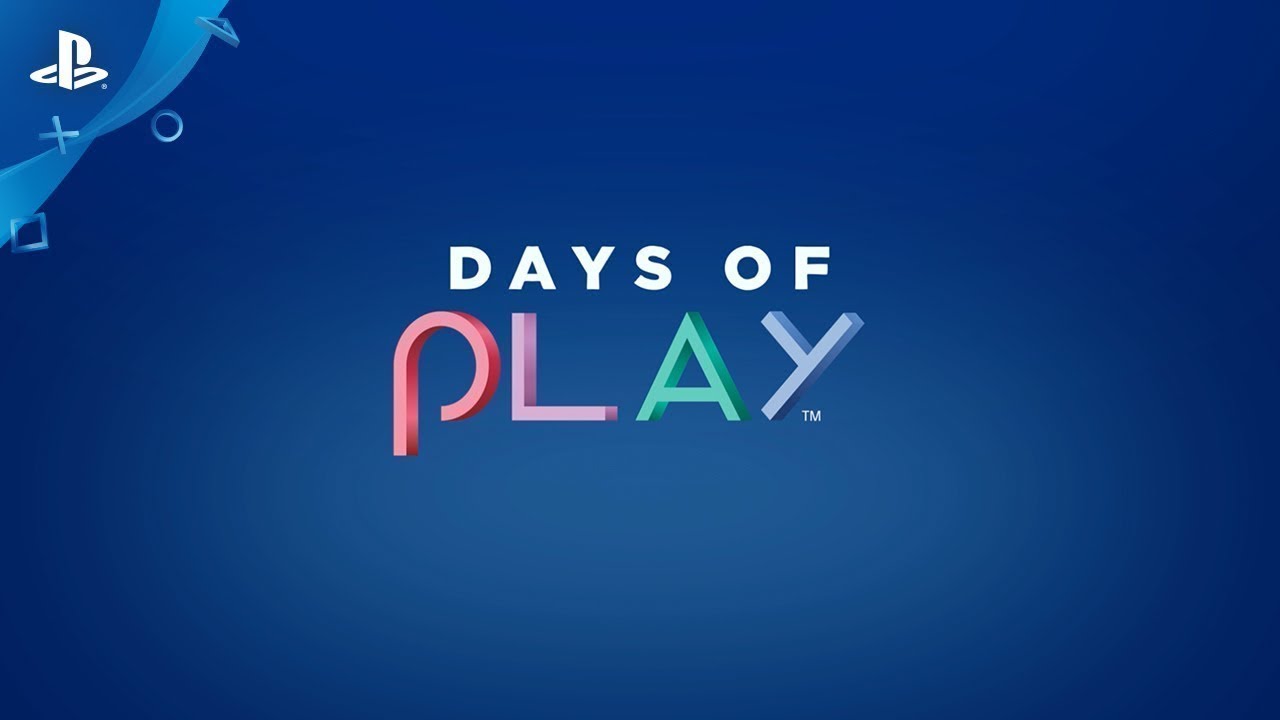 We're celebrating the PlayStation community with a new limited edition PS4, discounted PS VR bundles, savings on big games, and lots more.
We're very excited to announce that we're bringing back Days of Play this year – a global promotion that celebrates the passionate PlayStation community and your endless support by offering epic deals at participating retailers across the US and Canada, while supplies last. From June 8-18, we will offer discounts on the MSRPs of hardware, peripherals and PlayStation 4 exclusive games.
Additionally, we will be introducing a Days of Play Limited Edition PS4 system for $299.99 USD / $379.99 CDN (MSRP) on June 8. The limited-edition console features a Days of Play Blue color, a 1TB hard drive, with a gold PlayStation symbol design placed at the center of the top surface. The system comes with a matching DualShock 4 wireless controller, which also features subtle gold PlayStation shapes on the touchpad. This special Days of Play PS4 will be available for a limited time only, so don't miss out!
Hardware and peripheral discounts throughout the 11 days include (all prices MSRP):
Jet Black PS4 Pro – $349.99 USD / $449.99 CDN
PlayStation VR bundles – starting at $199.99 USD / $249.99 CDN
DualShock 4 wireless controller (all colors) – $39.99 USD / $49.99 CDN
PlayStation Move motion controller (2 pack) – $79.99 USD / $99.99 CDN
PlayStation VR Aim controller (US only) – $49.99 USD
Catalog titles – check with your local retailer
We'll have great deals on some of our biggest PS4 and PS VR titles, as well:
God of War: $49.99 USD / $66.39 CDN*
Gran Turismo Sport: $19.99 USD / $29.99 CDN
Horizon Zero Dawn: $19.99 USD / $29.99 CDN
MLB The Show 18: $39.99 USD / $49.99 CDN
Shadow of the Colossus: $19.99 USD / $29.99 CDN
Bravo Team (PS VR): $29.99 USD / $39.99 CDN
Farpoint (PS VR): $14.99 USD/ $19.99 CDN
The Inpatient (PS VR): $14.99 USD / $19.99 CDN
*Update: This post previously listed the CDN price for God of War as $59.99. It has since been updated to reflect the correct price of $66.39 CDN.
What's more, PlayStation Store will be offering promotions on popular games and network service memberships starting June 8 as well. Here are the offerings:
PlayStation Plus – $49.99 USD / $59.99 CDN for a 12-Month PS Plus membership (terms & conditions here)
PlayStation Vue (available in the US only) – $10 USD per month off the Core plan standard price for the first two months ($44.99 USD per month thereafter) – learn more
PlayStation Store catalog titles
We hope all of you can join us in celebrating the PlayStation community during this special promotion!