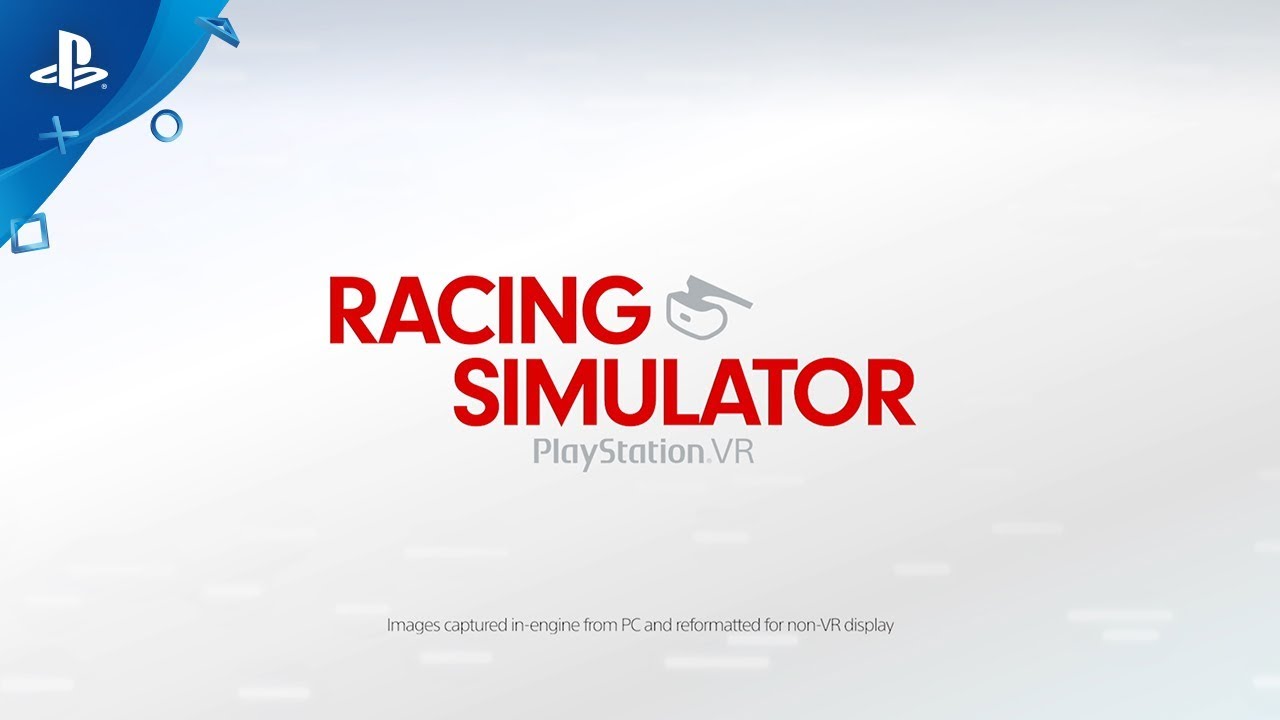 Sprint Vector, Wipeout Omega Collection, Gran Turismo Sport, and others stand out in the realm of virtual reality racing.
We've run down the best horror games for PlayStation VR, as well as its most enthralling adventures and gut-busting comedy laboratories, but there's one genre we haven't addressed yet, which is actually kind of an obvious fit for the medium.
Today, we'll share what we think are the most exhilarating racing games on the platform. We've got obvious picks like Driveclub and Gran Turismo Sport, but if those aren't your speed feel free to switch gears and take some of the genre's more original entries for a ride.
What do you think? Are we just spinning our tires here? Share your picks in the comments!
---
Gran Turismo Sport
Probably the most obvious choice for this list! GT Sport's PS VR mode puts you into intricately detailed cockpits of a number of vehicles — I found my WRX and was shocked to see how faithfully its various panels and instruments were recreated. Available modes include VR Tour, a one-on-one race with various tracks and times of day available, VR Time Trial, and VR Showroom, where I had fun getting an up-close look at a bunch of cars I can't afford to buy in real life.
If you're looking for one of the most true-to-life racing experiences available on the platform, Gran Turismo Sport is a good place to start.
---
Sprint Vector
One of the flat-out coolest experiences I've had in virtual reality, Sprint Vector takes a fresh approach to the idea of a racing game. There's not a car in sight here; instead, racers use dual PS Move controllers to stride through aggressively vibrant chromoscapes while managing a combination of abilities that include jumping to soar over gaps and obstacles, drifting around tight corners, and making strategic use of brakes both on and off the ground. With a little luck and a lot of practice, you just might nab a spot on the game's fiercely contested leaderboards.
Oh, and it turns out swinging your arms around makes for pretty good exercise! Burn some calories while playing an expertly crafted video game? Yeah, I can do that.
With titles like Raw Data and Sprint Vector already under their belts, and heavy hitter Creed: Rise to Glory on the way, Survios is a studio any VR fan would do well to keep an eye on.
---
Race The Sun
This supremely chill racing experience from Flippfly didn't launch with VR support, but since it got updated for PlayStation VR it's become another strong candidate for the "Wow, This Game Was Kind of Made for VR, Wasn't It" awards. If you're not familiar with RtS yet, all you really need to know is that your hovering desertcraft runs on solar energy and the sun is setting at an alarming rate. Shadows are not your friends here.
I enjoyed the "flat" version of this one back when it launched, but after experiencing it in VR I honestly don't think I'll be able to go back. The chill-ness factor is multiplied when you're inside the game's world with a nice, noise-blocking pair of headphones… especially if you manage to enter a Portal World or play a round in the unlockable extra-forgiving Sunrise mode. Definitely a PS VR must-play.
---
Driveclub VR
If you've played PS4's excellent Driveclub earlier this generation, you know what to expect here. Driveclub VR features a bevy of ways to play, just like its older brother, including straight-up multi-car races as well as more specialized events like Drift contests.
The latter was especially appealing to me in virtual reality — engaging cockpit view and looking into a turn while getting sideways is a strangely compelling feeling. I wonder if there are any rally tracks near me…
---
Wipeout Omega Collection
Me, when the PS VR patch for Wipeout VR got announced: "Wipeout? In VR? Good luck with that! I'll mail you a barf bag."
Me, after the patch came out: "Virtual reality is the way Wipeout was meant to be played and I demand that every racing game have VR functionality going forward."
I am shocked — shocked, I say — at how comfortable Wipeout is to play in PS VR. You'd think the series' breakneck speeds and chaotic courses would be tough to handle with the headset on, but somehow the devs have created one of the most accessible, comfortable, and purely fun racers I've played on the platform.
The sheer breadth of content available in the Omega Collection is already enough to justify a purchase, but making the whole thing playable in VR was a masterstroke. I'm going to be coming back to this one a lot.
---
Tiny Trax
The team behind Velocity 2X takes on a decidedly different kind of game: an RC slot car racer! Tiny Trax looks simple enough to the casual onlooker — and makes for lots of wonderful "wow" moments when poking your head around its gorgeous stages — but FuturLab has hidden an impressively skill-centric experience within this title's colorful frame.
The best example of this commitment to testing player performance lies in getting each turn just right to fill and maintain your ever-depleting boost gauge, which is obviously essential to victory, but also indicative of FuturLab's larger design phiolosophy. Unlike the slot cars you might remember, holding R2 and hoping for the best will not get you far here.
Tiny Trax manages to capture the fleeting joy of racing slot cars as kids, mixes it with the thrill of the best mid-90's quarter munchers like Cruis'n and Rush, then packages it all into a tight, modern, extra-stylish chassis that all PS VR owners should take for a spin.