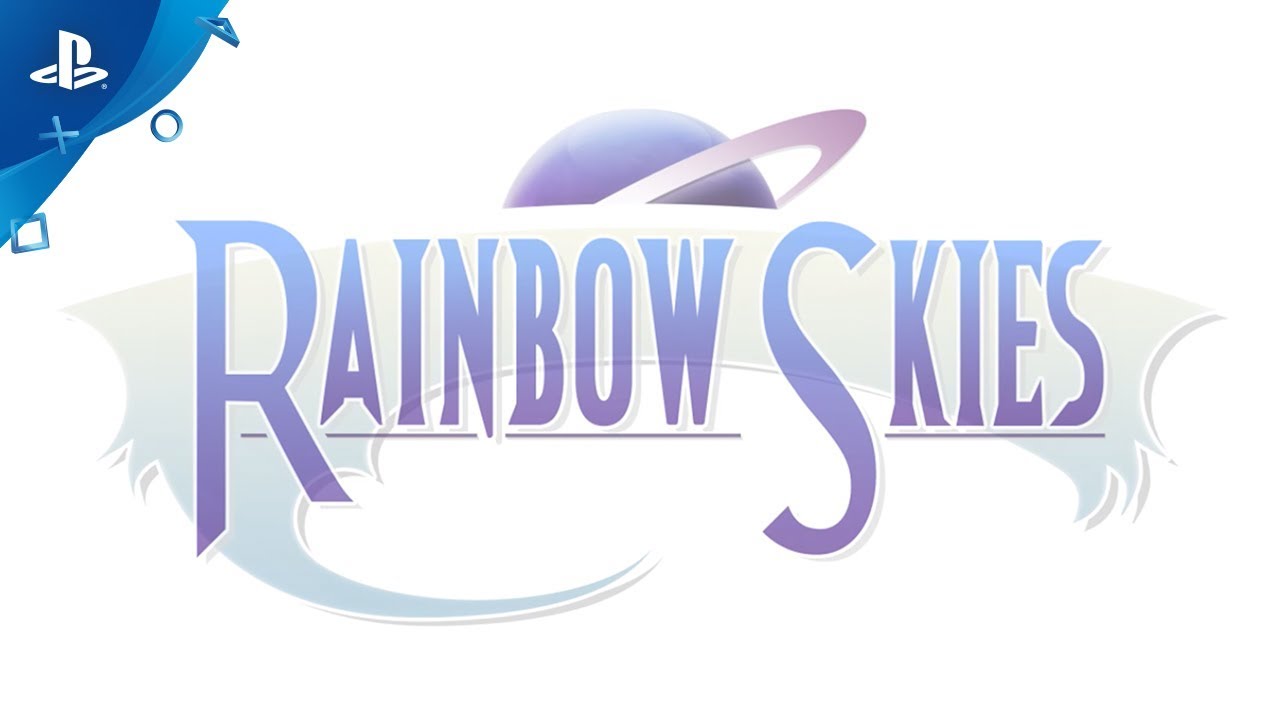 Experience an entirely new story, cast of characters, and suite of game mechanics in the indirect sequel to Rainbow Moon.
Hey everyone, this is Marcus from SideQuest Studios.
We are excited to announce that Rainbow Skies, a game that has been in development for over five years, will launch exclusively on PS4, PS3 and PS Vita on June 26 in North America.
For those that haven't heard of it before, Rainbow Skies is an RPG with turn-based battles, exploration, character development, monster breeding, storytelling and a whole lot more. Rainbow Skies is an indirect sequel to Rainbow Moon, which launched originally back in 2012 for PlayStation 3 and then later for PlayStation Vita and PlayStation 4 and received an awesome reaction from the PlayStation audience. Rainbow Skies includes an entirely new story, cast of characters and game mechanics for you to discover.
At SideQuest Studios and publisher eastasiasoft, we have put all our creative energy into Rainbow Skies, which we believe both fans of the series and newcomers will appreciate and love. From the outset, we set ourselves high targets and goals so that we could to deliver the best indie RPG experience possible. We have implemented some exciting new features which were not part of our original concept, such as a deep in-game awards system that tracks trophy and general awards progress.
We have been making PlayStation games for more than a decade at SideQuest Studios. While we are proud of all of our games, the team has poured blood, sweat and tears into Rainbow Skies and this is reflected in the level of details and features that exist within the game. I have tested Rainbow Skies for more than 1,000 hours and still enjoy every moment of it.
What makes Rainbow Skies truly unique is the mix of turn-based mechanics combined with an enormous world to explore. The battle system in Rainbow Skies places the player in complete control, where you will have time to think about the exact moves you need for victory. Defeating enemies will need a skillfully tactical approach where you carefully select your actions from among hundreds of available skills, items and options.
With striking versatility and numerous gameplay options, Rainbow Skies suits any type of playstyle. If you just want to enjoy the story, you can complete the game in about 30-40 hours. On the other hand, if you like to leave no stone unturned, you can look forward to side quests and optional content that will keep you busy for hundreds of hours.
If that's not enough, we have added some awesome end-game content, ultimate weapons and gear and tons of optional bosses and enemies. Still want more? How about treasure hunting, fishing, lottery and monster breeding? You will be surprised by how much content and secrets there are to discover in Rainbow Skies.
I'd like to take the opportunity to thank all our fans for their patience and loyalty. Many of you are probably wondering what has taken us so long to release the game. Rainbow Skies has been developed by a core team of just five people. To make Rainbow Skies accessible to as many players as possible, we have localized the game into five different languages (English, French, Spanish, German and Italian). Furthermore, we wanted to ensure that Rainbow Skies was balanced for a large variety of players. Rainbow Skies features a complex battle rank system, which allows players to scale the difficulty according to their preferences. This led to an unforeseeable amount of testing hours, where we devoted as much time and effort as necessary to ensure everything worked the way we envisioned.
Finally, Rainbow Skies runs on an in-house developed engine and will be available simultaneously for PS4, PS3 and PS Vita. Making no technical compromises, Rainbow Skies runs at a constant 60 FPS with relatively short load times on all platforms, including PS Vita. By taking advantage of Cross-Save, you can play Rainbow Skies wherever, whenever and however you want.
We can't wait until launch and hope that you will have as much fun playing Rainbow Skies as we did creating it. If you have any questions or feedback, please let me know in the comments below.
See you all soon on Lunah!