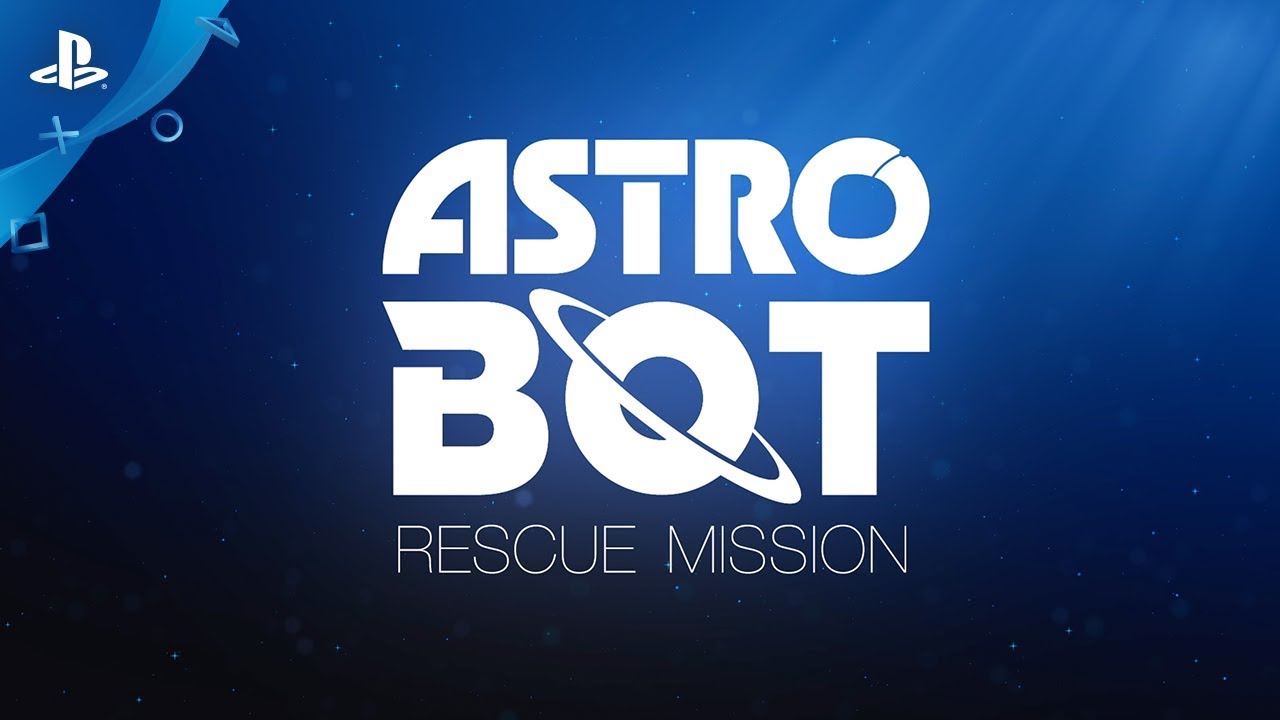 Our favorite lil' bots are back in a brand-new PS VR platforming adventure.
Hello, everyone. I'm Nicolas Doucet, creative director and producer at Japan Studio. It is a great honor to share details about a new game we have been working on. On behalf of Asobi! Team and Japan Studio, I am pleased to announce our brand new title for PlayStation VR: Astro Bot Rescue Mission.
The game is being developed by the team who brought you The Playroom and The Playroom VR. This time we took a new direction to challenge a genre that is close to the heart of many gamers out there (including us!): platform action games!
Astro Bot Rescue Mission lets you take control of Astro, the Bot captain of a ship on a mission to rescue its lost crew, who are scattered over 5 planets. You will be running, jumping and punching throughout 26 stages across 5 worlds, each ending with an epic boss fight.
Thanks to PS VR, we were able to take platforming to new heights and develop rich gameplay around the player, taking advantage of the increased perspective, proximity and the added depth that PS VR offers. As a result, the game feels incredibly smooth, and jumps are ultra-precise – even in situations where the action ramps up. This opens up many doors for innovative play such as playing an entire sequence from multiple angles – below, from above, across 180 degrees or by leaning round corners to discover ledges and progress through levels.
You, the player, also exist in the world as a big robot following Astro around. Occasionally, you will have to smash parts of the environment and dodge enemy attacks. If you are compromised, chances are that Astro would perish as well, so both of you staying alive is paramount.
Another cool feature of the game is the many gadgets that emerge from your DualShock 4. In Astro Bot Rescue Mission, your controller is visible in VR and becomes host to a range of cool weapons. Depending on the situation, it may become a hook shot, a water gun, or even a deadly ninja star – very useful for chopping spider webs, creating platforms or slicing enemies in your way. These gadgets will be found on your path so keep an eye out for them.
The goal of each stage is to rescue your lost crew. Every time you find one of them hiding somewhere, a good old nudge will send it flying back inside your controller. There are 8 lost bots in every stage so if you do the math… errr it's… a lot! Chances are you will not find them all easily but, if you listen, you will be able to hear their SOS calls, thanks to the 3D audio inside PS VR.
Each level has a totally unique visual vibe so every location feels fresh. Our unique settings come together to make the most of PS VR's 360 degree field of vision. Locations range from city rooftops to sandy beaches, dark caves, volcanoes, and even inside the belly of a gigantic whale!
Every world you traverse ends with a huge boss battle, creating exciting, memorable gameplay moments. Imagine turning to find a 100-foot tall Gorilla towering to find it's taking a bite out of the building you are standing on!
The sense of the scale in PS VR really is amazing. The hardware is a perfect match for Astro Bot Rescue Mission. It definitely needs to be seen to be believed!
Aside from the main campaign, each level opens to a secret challenge stage that can be unlocked by finding a hidden character. These challenges re-use specific mechanics and are a true test of skill. If you can clear those, maybe special additional members of the crew can be rescued…
And if you feel like chilling out after all that action, the collection room lets you spend your hard-earned coins in the crane game to build interactive dioramas and check on how much of your crew has been rescued.
I hope you guys are as excited as we are about Astro Bot Rescue Mission coming to PS VR. We'll be back soon with more details about the game. Until then, thank you for your continued support!